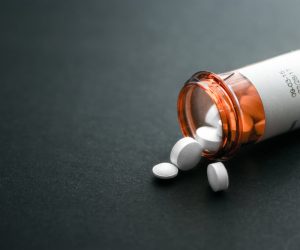 How to Recognize the Signs and Symptoms of Vicodin Addiction
When properly used, drugs like Vicodin can be game-changers, helping those with chronic pain take their lives back and relieving their ongoing discomfort. But like many other drugs in its class, Vicodin can be powerfully addictive, especially when used to excess and not used with the help and guidance of a pain specialist or other qualified medical professional.
You may have been prescribed Vicodin after a hospital stay or major surgery. You may have been given Vicodin to deal with a bad back or treat a chronic pain condition. You may have even been given Vicodin after a particularly challenging dental procedure, but in the end, it doesn't matter where you got the Vicodin or what the circumstances are; recognizing the signs and symptoms of a Vicodin addiction can help you overcome the dependence.
It is possible that your use of Vicodin is perfectly normal and that you have nothing to worry about, but if you are concerned about your drug use, you should trust your gut and seek help immediately.
What Is Vicodin?
Even though it has been on the market for some time, Vicodin is still one of the most potent pain medications available to patients today. Vicodin is an opioid, and it is a combination of two other drugs; hydrocodone and acetaminophen. These two medications are designed to work together to provide slow and steady pain relief, which can be remarkably effective for many patients.
Vicodin may be prescribed for post-surgical pain, and if you have been recently hospitalized, you may be sent home with a prescription. You may also be given Vicodin by your dentist, especially if you have recently undergone a major dental procedure. But no matter why you were prescribed Vicodin, it is essential to carefully monitor your drug use since this drug carries the risk of addiction and dependency.
If you or a loved one are struggling with addiction, call WhiteSands Alcohol and Drug Rehab today at 877.969.1993 to learn how we can help. 
About Vicodin Abuse
Vicodin can be a life-changing medication for chronic pain sufferers, but like other opioids, it is all too easy to abuse. Vicodin abuse is a big problem, and it happens in several different ways. From the diversion of legitimate prescriptions to the street to the overuse of legitimate medications, these dangers are genuine, and it is vital to stay vigilant.
Some of the earliest warning signs of Vicodin addiction can be subtle and easy to miss, so it is important to know your body and get a feel for what is expected. If you have been struggling with chronic pain issues for years, identifying this normal state can be a challenge in itself, so you may need to work with your doctor to develop a baseline to move forward with confidence.
Symptoms of Vicodin Addiction
It is also essential to keep your eyes and ears open the entire time you are taking Vicodin, from your first dose to the tapering program you and your doctor may have devised. If you notice any of these warning signs of Vicodin addiction, you need to act fast before your budding dependency gets even worse.
Mood
Feelings of euphoria
Feelings of depression
Anxiety
Severe mood swings
Behavioral
A decline in personal hygiene
Problems with work or family
Neglecting educational and career duties
Self-isolation
A lack of focus
Physical
Visiting multiple doctors to obtain additional prescriptions
Forging prescriptions to get more drugs
Stealing drugs or money
Experiencing cravings
Lying about your use of Vicodin
Using more Vicodin than prescribed
Hiding bottles around the house
If you experience any of these symptoms or recognize any of these warning signs in yourself or someone you care about, it is important to get them into treatment as soon as possible.
Vicodin Withdrawal Symptoms
Experiencing withdrawal when you miss or delay a dose of Vicodin is a classic sign of addiction and a warning you should never ignore. If you recognize any of these Vicodin withdrawal symptoms, you need to seek help as soon as possible.
Anxiety and agitation
Excessive yawning
Insomnia
Sweating
Runny nose
Muscle aches
Chills
Treatment for Vicodin Addiction at WhiteSands
If you are worried about your use of Vicodin or concerned about someone in your household, we encourage you to reach out to WhiteSands Alcohol and Drug Rehab right away. When you visit our locations we will get to work, developing a customized treatment plan that can give you your life back and allow you to move through life drug-free.
By addressing the root causes of your pain and discomfort and building a plan to combat those issues, we can help you get free of dangerous drugs like Vicodin. In the end, you can get your life back, break the chains of your Vicodin addiction and look forward to a better and more prosperous future.
If you or a loved one needs help with abuse and/or treatment, please call the WhiteSands Treatment at (877) 855-3470. Our addiction specialists can assess your recovery needs and help you get the addiction treatment that provides the best chance for your long-term recovery.