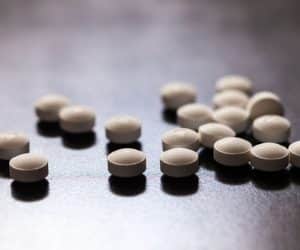 Physical Effects of Codeine Abuse
Some drugs are illegal and difficult to obtain, especially for curious teenagers and young people, but other drugs are easier to find, possibly as close as the family medicine cabinet. Codeine clearly belongs in this category, but how does codeine addiction affect the body?
In fact, many people do not realize just how dangerous this low-level opioid can be, or that codeine is an opioid at all, thinking that it is simply a powerful cough suppressant and effective treatment for restless leg syndrome and other uncomfortable conditions. The fact that so many people do not recognize codeine as an opioid is part of the problem, and addressing that issue begins with raising awareness.
If you or a loved one are struggling with addiction, call WhiteSands Alcohol and Drug Rehab today at 877.969.1993 to learn how we can help.
What Is Codeine?
Codeine is a common medication that is often used to treat mild to moderate pain, including pain following minor surgeries and lingering discomfort that can accompany certain dental procedures. Codeine is also used to suppress coughs, and it can be used to address issues like restless leg syndrome as well.
Like other medications in its class, codeine does have many legitimate medical uses, but like other opioids, it also carries the risk of addiction. If you have codeine-containing medications in your home, it is vital to keep them out of reach and just as important to discard any unused medicine safely.
Immediate Side Effects of Codeine Abuse
If you wonder how does codeine addiction affect the body after you have been using codeine for any reason, it is essential to watch out for the signs of illicit use in your household.
Kids and teens can be curious about household medications they find in the medicine cabinet, and knowing the warning signs could prevent them from being harmed. If you notice any of these signs and symptoms, you should start asking some questions:
Drowsiness
Loss of coordination
Slurred speech
Dilated pupils
Lack of good judgment
If you notice any of these issues among members of your household or with your child's friends, it is essential to step in and take action. Codeine can be addictive just like other opioids, and timely intervention could mean the difference between a mild dependency and a strong addiction that will be difficult to break.
Long-Term Effects of Codeine Abuse
The short-term impact of codeine abuse can be dangerous enough, but using the drug long-term can have even more severe consequences. Here are some of the dangerous long-term implications of chronic codeine use:
Insomnia
Increased pain sensitivity
Possible liver damage
Increased risk of falls due to problems with balance
These long-term consequences of chronic codeine use can be severe or even life-threatening. While liver damage is the most dangerous long-term effect of using codeine, other health impacts can take place as well.
The sooner you get the codeine addict into treatment, the safer they will be, and that road to recovery can begin by knowing how to answer how does codeine addiction affect the body?
Opioid Addiction Treatment at WhiteSands
Many people do not appreciate just how addictive and dangerous codeine can be. After all, this commonly used medication is found in everything from painkillers to cough syrup, so how can it be risky?
If you still think this, it is time to reassess the situation and educate yourself about how risky the extended and even short-term use of codeine can be. If you or someone in your household has been using codeine for any reason, it is vital to reach out and explore your treatment options.
If you are worried about the use of codeine in yourself or someone you care about, we encourage you to give the staff at WhiteSands Alcohol and Drug Rehab a call today. We are experts at treating all kinds of prescription drug abuse and addiction, including dependency on codeine. The sooner you make the call, the better off you will be, so pick up the phone and contact us today.
If you or a loved one needs help with abuse and/or treatment, please call the WhiteSands Treatment at (877) 855-3470. Our addiction specialists can assess your recovery needs and help you get the addiction treatment that provides the best chance for your long-term recovery.