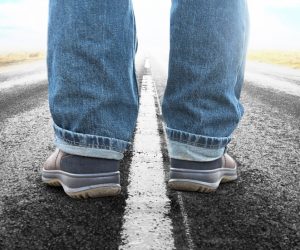 How To Start Over in Life After Addiction Treatment
Starting over after addiction treatment is not an easy thing to do, but the end of rehab can give you the fresh start you have been looking for. Going into rehab meant putting your life on hold temporarily, and now it is time to celebrate your success and start rebuilding your relationships, your finances, and other aspects of your life.
Now that you are ready to leave rehab and explore your sobriety, there are some things you can do to improve your odds of success and keep your recovery on track. Before starting over after addiction treatment, here are some timely tips for maintaining your sobriety and staying clean and sober for the rest of your life.
If you or a loved one are struggling with addiction, call WhiteSands Alcohol and Drug Rehab today at 877.969.1993 to learn how we can help.
Join A Recovery Support Group
Finding the right support post-rehab can be essential to staying clean, and it is vital to locate those local groups before you leave the facility for the last time. Our staff at WhiteSands Alcohol and Drug Rehab can help connect you with local support groups in your area, safe places where you can talk about your struggles for sobriety and gain the assistance of those around you.
You may also want your friends and family members to accompany you as you travel to these support groups, as family therapy can be a powerful adjunct to other forms of support.
Focus on Your Health and Sobriety
Being addicted to drugs and alcohol can take a heavy toll on your physical, mental, and emotional health, and rebuilding them will take a lot of time and effort. If you want to keep your recovery going, focusing on your health and overall well-being is always a great place to start.
There are many ways to keep this focus on your health and sobriety, from joining the local gym to fielding a sports team with your fellow recovering addicts. No matter which path you choose, you will be happier and healthier for the effort.
Find New Hobbies
When you are immersed in the world of drug addiction and alcoholism, it can be hard to imagine life on the other side, but now that rehab is behind you, starting over after addiction treatment begins with finding new ways to spend your time. Taking up new hobbies or reconnecting with old ones is a great way to keep your recovery on track, so think about what you want to do and what you want your days to look like.
Whether you go golfing, lace up your hiking shoes and take a walk or join a sports team, you will have a great time, all while staying sober and drug-free. Your hobbies can keep you active, engaged, and most importantly, keep your recovery on track.
WhiteSands Aftercare Programs
For those who have never struggled with addiction, getting clean can seem like the biggest challenge. But for those who have suffered through the difficulties of a substance use disorder, the last day of rehab is only the beginning, a new phase of their life and one that must be supported.
If you want to keep your own recovery on track, you will find assistance right here at WhiteSands Alcohol and Drug Rehab. Our aftercare programs are among the best in the industry, and you can rely on them to support you every step along the way.
These aftercare programs begin with our powerful outpatient treatment protocols, specialized forms of treatment that allow you to continue to go to work, attend school, hug your kids, and take care of your family. It continues with our alumni program, a unique approach that allows you to lean on and learn from others in recovery just like you.
Our aftercare programs also include employment support, so you can grow your skills, get a great job and start rebuilding your financial life. Our sober housing program is also in the mix, giving you the bridge you need between life in rehab and the challenges of the outside world.
If you are ready to enjoy all of these benefits and more, we encourage you to pick up the phone and give the staff at WhiteSands Alcohol and Drug Rehab a call today.
If you or a loved one needs help with abuse and/or treatment, please call the WhiteSands Treatment at (877) 855-3470. Our addiction specialists can assess your recovery needs and help you get the addiction treatment that provides the best chance for your long-term recovery.