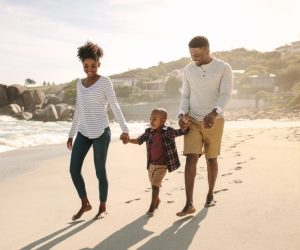 Through Personalized Treatment Programming, Patient Learned The Tools to Sustain Long-Term Sobriety
After attending WhiteSands Alcohol and Drug Rehab in Fort Myers in 2017, Jarell says he has "stayed sober since." The facility works with patients on a one-on-one basis to help determine the driving force behind their addiction.
This process is the most effective way to create a successful foundation for recovery because it helps determine the root cause of the individual's desire to use. By uncovering, treating, and managing any underlying issues as well as the addiction, the outcome for success in sobriety becomes better.
"At the lowest point of my life when I had nowhere else to go, WhiteSands helped me find value and self-worth," states Jarell, who had hit rock bottom and knew that treatment would be his only saving grace. WhiteSands helped me transform my life."
The overarching goal of the facility is not only to help them overcome and adequately manage their disease but to instill knowledge on how to navigate day-to-day life and its hurdles post-treatment.
If you or a loved one are struggling with addiction, call WhiteSands Alcohol and Drug Rehab today at 877.969.1993 to learn how we can help.
A Full-Range of Treatment for Mental Health and Addiction
WhiteSands WhiteSands Alcohol and Drug Rehab in Fort Myers is a drug and alcohol addiction treatment center. Still, we place a significant focus on first treating any co-occurring or underlying causes of addiction.
Often, those who struggle with an addiction or substance abuse problem also struggle with an undiagnosed mental health disorder. For this, dual diagnosis treatment is the most effective modality in helping to treat and manage both the addiction as well as the mental illness.
Some of the most common mental health disorders that are often the driving force behind addiction are:
PTSD (Post-Traumatic Stress Disorder)
Bipolar Disorder
Generalized Anxiety
Clinical Depression
ADHD (Attention Deficit Hyperactivity Disorder)
Schizophrenia
Once the mental illness is managed through therapy and MAT (Medication Assisted Treatment), and the patient is stabilized, they will experience increased mental clarity, which can help them make more conscious and sound decisions regarding seeking help.
On the other hand, treatment for the addiction works to stabilize the patient on a physical level to manage cravings, urges, and temptation. During treatment for an addiction, patients will be taught coping mechanisms and trigger management skills which will help them navigate their sobriety more consciously post-treatment.
"The therapists are attentive and the Behavioral Health Technicians were relatable and understanding." Jarell mentions.
Since many staff, clinicians, and therapists at WhiteSands WhiteSands Alcohol and Drug Rehab in Fort Myers who help patients are in remission from addiction themselves, they can genuinely identify and resonate with patients.
This allows them to understand patients on a much deeper level, providing personal insight into their struggles and providing invaluable feedback on how they turned their life around. When patients see first-hand how sobriety has led to success, they are much more receptive to treatment as it puts recovery into perspective.
"I have been sober for over two and a half years and believe that this place has given me the tools to become the man I am today," says Jarell.
If you or someone close to you is struggling with a drug or alcohol abuse problem, contact the intake team at WhiteSands WhiteSands Alcohol and Drug Rehab in Fort Myers today.
Our team is available on a 24/7 basis to take your call. We encourage everyone struggling to reach out today, as addiction is a disease that will not dissipate on its own. It takes combination treatment and a whole-patient approach for recovery to be successful. The sooner you seek help, the quicker you can lead a productive, content, and fulfilled life.
If you or a loved one needs help with abuse and/or treatment, please call the WhiteSands Treatment at (877) 855-3470. Our addiction specialists can assess your recovery needs and help you get the addiction treatment that provides the best chance for your long-term recovery.