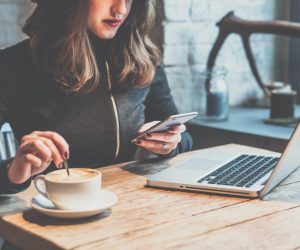 What Benefits Does Aetna Offer For Treating Alcohol & Drug Rehab?
Making the very important realization that you or a loved one needs professional help with a substance use disorder is definitely a step in the right direction for leading a healthier, more rewarding lifestyle. Reaching out for help with an addiction issue will help ensure that you receive the proper treatment leading to long-lasting sobriety.
You may be concerned about how your drug rehab treatment will be paid for and if your Aetna health insurance will cover its cost.
If your health insurance carrier is Aetna, you will want to know which benefits they offer for treating alcohol and drug rehab.
Aetna does offer screenings, brief interventions, and treatment referrals (SBIRT) to evidence-based providers for at-risk substance and alcohol users. Aetna's SBIRT benefits work well in primary care settings when clinicians need to screen and advise individuals who aren't yet seeking help with a substance use disorder.
If you or a loved one are struggling with addiction, call WhiteSands Alcohol and Drug Rehab today at 877.969.1993 to learn how we can help.
For patients who do need professional assistance for overcoming the addiction because their substance abuse is interfering with different aspects of their life and health, Aetna's SBIRT program can help with a referral to and a stay in a professional treatment program to the extent that their medical benefits cover such services. All of your conversations and information about your condition are kept completely confidential.
Aetna's customer service representatives are available anytime, day or night, to work with their members to find a rehab solution that will fit their individual needs rather than prescribing a one-size-fits-all plan for everyone. The Aetna Healthcare Continuing Care programs help patients in recovery receive the ongoing support they need after treatment, while they're in recovery, to help prevent a relapse from occurring.
Does Aetna Cover The Cost of Rehab?
Aetna does cover either all or a portion of the cost of rehab when it's performed in a treatment center that's been screened for consistency with the current standards of practice in the field for quality care and adherence to modern scientific principles.
Not every Aetna health plan demands that the rehab treatment center you use must be in-network, but when you decide to get treatment at an out-of-network provider, the cost will usually be higher for you. Also, Aetna's in-network providers for rehab have been carefully screened while out-of-network providers for the most part have not been screened.
Some patients may need to be pre-certified or get authorization from Aetna before rehab treatment can begin. This can be true for inpatient admissions, outpatient detox programs, intensive outpatient programs, and partial hospitalization programs.
If your Aetna plan was purchased through the ACA marketplace, some type of coverage is available to you through your policy for alcohol and drug treatment. Mental health inpatient services and behavioral health treatment are also covered.
With any of these plans, you may have some financial responsibility for your treatment depending on the state in which you live, your specific insurance plan, the type(s) of treatment you need, and whether you use in-network or out-of-network providers.
How To Verify Your Aetna Insurance Benefits For Addiction Coverage
Before you begin rehab treatment for alcohol or drug addiction, you'll want to check your Aetna coverage and benefits to find out what will and won't be paid by insurance. Some of the costs for rehab may have to be out-of-pocket costs for you, so it's best to know beforehand what to expect.
The intake coordinators at WhiteSands are happy to help you verify your benefits when you call (877)640-7820. We will help you determine approximately what your out-of-pocket cost will be.
You can also call the phone number listed on the back of your Aetna card and speak to an insurance representative to ask for details on your benefits for addiction coverage. You can also log onto the Aetna website to discover more about your specific plan what is covered.
Knowing what to expect from Aetna in advance will give you some peace of mind while you or the person you care about is being treated for addiction. Being relieved of the stress and anxiety about treatment costs that are unexpected will help you better focus on achieving a successful recovery.
Does Aetna Cover the Cost of Attending Rehab For Spouses or Children?
If you have an Aetna family or couples policy, your spouse and children will likely be eligible for some coverage for alcohol or drug rehab treatment. Check with your Aetna representative, the website, your policy, or our staff at WhiteSands, who can help you determine your family's coverage benefits.
Tiers of Aetna and Benefits of Each Package
Aetna's healthcare insurance plans consist of basically three different levels. There are Open-Access plans, which let you choose your own physicians. You don't need to get a referral for doctors' services and don't require to list a primary care physician.
The Copay-Only plans ensure that you only need to pay out copays once your deductible is met. Visits with your primary care physician and payment for generic drugs are covered before you meet your deductible.
High-Deductible plans provide you with preventative care services before you meet your deductible. You might also have an option to open a health savings account.
Does Aetna Cover the Cost of Inpatient Rehab?
If you use an in-network provider for inpatient rehab, some of Aetna's plans have 0 co-insurance fees, while other plans charge a copay for each admission and for different services. Co-insurance fees are what you owe after your full deductible has been paid.
If you opt for inpatient rehab with an out-of-network provider, Aetna's benefits will differ depending upon where the facility is located and what your specific plan will cover. As noted earlier, some Aetna plans do not cover any non-network providers, while others require a 30%-50% coinsurance payment. Keep in mind that out-of-network treatment programs usually require that you get pre-certified from Aetna or a penalty will be levied.
It's best to speak frankly with an Aetna representative or your intake counselor at WhiteSands about the type of inpatient rehab treatment your policy will cover.
Aetna also offers certain Medicare and Medicaid insurance plans to older individuals and those who are struggling financially. These plans can also help meet or supplement your rehab expenses.
In general, Aetna's coverage for inpatient rehab will depend upon your particular benefit package.
Does Aetna Cover Substance Abuse & Mental Health Residential Stays?
If you are dealing with a co-occurring mental health disorder in addition to substance use disorder, you need help with both issues at the same time. Individuals suffering from addiction may have a co-existing condition, such as PTSD, depression, or anxiety that either contributed to addictive behaviors or caused these psychological issues to become more problematic.
Aetna insurance policies do cover mental and behavioral health treatment, although the benefits differ for each patient. Call the number on the back of your insurance card and ask about your coverage for mental health conditions and dual diagnosis.
Does Aetna Pay For Outpatient Rehab?
Outpatient rehab benefits with Aetna are different for everyone. Some insurance policies may not cover outpatient rehab at all, while others will have a fixed co-insurance percentage you need to pay for the services. Still, other Aetna plans may charge a set copay for each outpatient visit to your rehab facility for services. Your outpatient rehab costs with Aetna will depend on your location and the type of insurance plan you carry.
How Long Will Aetna Cover the Rehab Stay For?
Your duration of stay in an alcohol or drug rehab program will depend on your type of coverage with Aetna. When you contact the Aetna representatives, be sure to ask how many days in rehab you'd be covered for if needed, in addition to asking how many outpatient treatment days are covered.
Call Us Now To Verify Your Insurance Benefits
Patients come to us from Tampa, Fort Myers, Orlando, Sarasota, Brandon, Gainesville, Naples, and more. The expert treatment you'll receive for alcohol or drug addiction at WhiteSands will be well worth the time it might take to carefully look into your insurance benefits with Aetna. Call one of our intake coordinators now and we'll help you verify what your Aetna benefits will cover for your condition and determine which other providers we accept.
Popular Insurances & Addiction Treatment Coverages:
If you or a loved one needs help with abuse and/or treatment, please call the WhiteSands Treatment at (877) 855-3470. Our addiction specialists can assess your recovery needs and help you get the addiction treatment that provides the best chance for your long-term recovery.