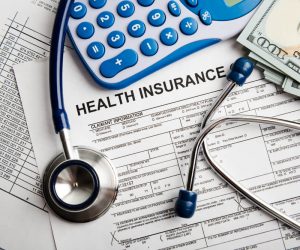 What Benefits Does Beacon Offer For Treating Alcohol & Drug Rehab?
Beacon Health Options is an insurance company that was founded when merging Beacon Health Strategies with ValueOptions. Beacon provides health insurance coverage for more than 50 million Americans through employee benefits and other external health plans.
The good news for individuals suffering from substance use disorder is that Beacon specializes in the management of addictive disorders and behavioral health. In fact, other health insurance companies work together with Beacon to provide their customers with alcohol or drug rehab treatment.
If your insurance policy is with Beacon Health Options, it's very probable that alcohol or drug rehab is a covered cost to you, although your particular plan will determine the types and amounts of coverage you're entitled to receive.
If you or a loved one are struggling with addiction, call WhiteSands Alcohol and Drug Rehab today at 877.969.1993 to learn how we can help.
Beacon has a clinical team on staff available to speak with its members and healthcare providers any time, day or night, 365 days of the year. This support network consists of medical clinicians and recovery-targeted programs, in addition to useful partnerships with other insurance carriers.
Beacon leads the Stamp Out Stigma program, a campaign meant to end the stigma that often is associated with mental health disorders and addiction issues.
Does Beacon Cover The Cost of Rehab?
The various levels of Beacon insurance plans can vary enormously concerning the type and amount of benefits available to cover the cost of rehab. Most plans do pay a certain amount for addiction treatment, while other plans provide substance abuse treatment as their primary benefit.
The plan you have may also be part of an association with another insurance carrier, making that provider's coverage have an impact on what's available to you in terms of rehab benefits.
If your plan with Beacon does cover some or all of the cost for the rehab treatment, the facility you choose will typically need to be an in-network provider. Beacon generally does not fit the bill for out-of-network treatment center services, which you would have to pay for out-of-pocket.
Of course, your Beacon insurance plan may be different, particularly if your policy allows for partnership treatment with another provider. Also, if you need emergency services or if you are provided treatment through an out-of-network provider without any knowledge of their network status with Beacon, there are protections in place to help you receive some benefits, such as for blood work sent to a lab that's not in-network.
How To Verify Your Beacon Insurance Benefits For Addiction Coverage
You can verify your Beacon insurance benefits by calling our staff at WhiteSnds who are happy to help you. You can also call the phone number on the back of your membership card. Client representatives are available to help you, typically 24 hours a day.
Have your insurance plan name and member number available so you can discuss the particulars associated with your policy as it relates to addiction coverage.
Does Beacon Cover The Cost of Attending Rehab For Spouses or Children?
If your plan with Beacon is a family plan or lists your spouse as a beneficiary, coverage for addiction rehab should be similar to whichever benefits you are also entitled to receive. Check with your Beacon representative to be sure by calling the number on your card.
Tiers of Beacon and Benefits of Each Package
The co-insurance requirements for Beacon health care insurance are generally based on a three-tiered plan of packages. Each different tier outlines a different level of premium payment and deductibles that must be met before coverage is provided.
Some of the Beacon plan packages include health maintenance organizations (HMO) and Point of Service (POS) plans, both of which require you to visit your primary care physician (PCP) before outpatient rehab coverage can be covered.
A Preferred Provider Organization (PPO) plan and Exclusive Provider Organization (EPO) plan both have requirements for seeing your PCP before outpatient mental health services can be accessed.
Does Beacon Cover the Cost of Inpatient Rehab?
Inpatient treatment for rehab is generally provided extensively through Beacon's coverage, depending upon your plan and/or the partnership involved. Most inpatient rehab treatment services are covered, though the extent of the amount you're covered for is determined by your policy.
As mentioned previously, Beacon usually only covers in-network rehab treatment, including residential rehab. If you utilize an inpatient treatment center that is not in-network due to an emergency situation or because you were unaware of their network status, some coverage may still exist.
Although Beacon does typically cover the cost of in-network residential rehab treatment, you may still have copays to remit and deductibles to meet before benefits kick in.
Some of the inpatient rehab benefits you might expect to be covered through your Beacon plan include your initial assessments, medical treatments, detox services, residential rehab stays, medications for addiction treatment, and mental health evaluation and treatment.
Beacon may cover different types of inpatient rehab programs, such as intensive outpatient and partial hospitalization programs.
Always call Beacon first to check whether you need to get a referral or pre-authorization beforehand.
Does Beacon Cover Substance Abuse & Mental Health Residential Stays?
Beacon Health Option generally provides a wide range of coverage for stays in an inpatient mental health and substance abuse treatment in-network provider. If you need services for drug or alcohol addiction treatment and also suffer a co-occurring mental health disorder
Psychotherapy to deal with co-existing cognitive disorders that often present together with substance use disorder is generally a covered benefit for Beacon customers. A variety of therapeutic techniques and individual therapy, including cognitive-behavioral and psychodynamic therapies, are usually covered.
Does Beacon Pay For Outpatient Rehab?
Outpatient rehab through Beacon covers a wide number of services that will differ from plan to plan. Again, only in-network providers will usually be paid for through your Beacon plan, unless an emergency or an accidental exception is made.
Your plan may provide for full or only partial coverage of outpatient rehab services. Nearly all members, however, will have copay costs and deductibles to meet before benefit contributions begin. Usually, outpatient addiction rehab is less expensive than residential treatment, which can influence what your coverage entails or what your costs will total.
How Long Will Beacon Cover The Rehab Stay For?
Most successful and effective substance use disorder treatment plans require a 30-90 stay at an inpatient facility. Your plan with Beacon will help determine how much of your stay in rehab will be covered.
Your plan's deductible may be high, perhaps as much as $5,000. No payments will be contributed to your rehab costs until that deductible amount has been met. Although this may seem like a large amount of money, it's usually only a small percentage of the typical cost for a months' long stay at a residential rehab treatment center.
You may also need to pay copays for certain services you receive as an inpatient or outpatient in rehab. Even though most of your care will be at no to cost to you once your deductible is met, you may still be responsible for certain copayments that can range from $15-$75 per visit with certain healthcare providers.
Coinsurance is another out-of-pocket cost some Beacon members must pay for services after their deductibles are met. Coinsurance is different from copay in that it covers a percentage of the cost for your services. Coinsurance can range from 20-50% of your total cost for treatment.
Call Us Now To Verify Your Insurance Benefits
Patients come to us from Tampa, Fort Myers, Orlando, Sarasota, Brandon, Gainesville, Naples, and more. Our team of intake coordinators and clinical experts are available to help you with the verification of your insurance benefits with Beacon or determine which other providers we accept.
Popular Insurances & Addiction Treatment Coverages:
If you or a loved one needs help with abuse and/or treatment, please call the WhiteSands Treatment at (877) 855-3470. Our addiction specialists can assess your recovery needs and help you get the addiction treatment that provides the best chance for your long-term recovery.