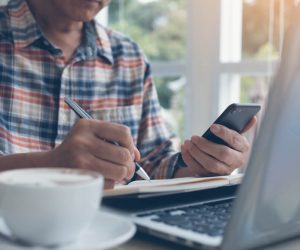 What Benefits Does Cigna Offer For Treating Alcohol & Drug Addiction?
Cigna is a worldwide health organization that provides healthcare insurance for more than 86 million customers. This provider helps individual patients access alcohol and drug rehab treatment. Your particular Cigna insurance plan may cover various types of rehab services, some of which will include drug rehab, alcohol rehab, detox services, and addiction treatment counseling.
Cigna also maintains a Behavioral Health division that offers its members educational information, tools, and podcasts at no charge. It provides important information about the physical, mental, and emotional symptoms of addiction, with advice included for individuals and their loved ones who are in recovery.
Cigna's coverage for substance abuse treatment benefits will depend upon your type of insurance plan and the state in which you live.
Cigna does cover different types of addiction treatment services, include detox services, residential treatment, partial hospitalization programs, intensive outpatient programs, and outpatient treatment.
If you or a loved one are struggling with addiction, call WhiteSands Alcohol and Drug Rehab today at 877.969.1993 to learn how we can help.
Does Cigna Cover the Cost For Rehab?
Cigna does cover some or most of the cost for rehab, depending on the type of plan you have. Alcohol and drug rehab is a covered condition when the provider uses proven methods to help patients avoid relapse and sustain sobriety.
Your plan, however, may not completely cover the cost of your rehab, as each plan varies from state to state, with different coverage tiers and packages. You will typically have to meet your plan's deductible (the amount you pay for medical care before Cigna begins paying) first. After meeting your deductible, Cigna will pay a certain percentage of the cost for rehab.
How To Verify Your Cigna Insurance Benefits For Addiction Coverage
The intake coordinators at White Sands are happy to help you verify your benefits when you call us at (877) 640-7820 with your information. We will help you figure out approximately what your total out-of-pocket costs for your required treatment will be based on the Cigna plan you have. Call us or go to our website and lets us help you verify your insurance benefits for addiction coverage.
You can also verify your Cigna insurance benefits for addiction coverage by calling the number on the back of your card and speaking with a Cigna representative about your individual policy. You can also get information about your policy on their website.
Does Cigna Cover the Cost of Attending Rehab For Spouses or Children?
If you have a policy that covers family members, your spouse and children should have the same or similar type of rehab coverage as you do.
Tiers of Cigna and Benefits of Each Package
Most health insurance companies have tiered plans that offer different levels of benefits and premiums that your members can choose from. Cigna has four basic tiers of insurance coverage: Bronze, Silver, Gold, and Platinum.
The Bronze plans have the lowest premium costs but the highest deductibles must be met before you can use the plan's services at no or little cost.
The Silver plans also have reasonable premiums but high deductibles.
Silver plans require you to pay a coinsurance percentage for healthcare services after your deductible has been met.
Platinum plans have the highest premiums but the lowest deductibles and coinsurance or copay costs.
Does Cigna Cover the Cost of Inpatient Rehab?
The amount you'll need to contribute towards inpatient rehab with a Cigna insurance policy will depend on the type of package and plan you have.
Bronze plans at Cigna will pay the costs for your residential rehab care after your deductible has been met in full. If you use out-of-network providers for your rehab services, some plans will cover your costs while others might not.
Cigna's Silver plans provide in-network provider coverage for rehab with coinsurance payments of 30-50% after our deductible is met. Out-of-network services might or might not be covered. This will depend on the state in which you reside.
Gold plans' coinsurance fees range from 20-50% for in-network, inpatient rehab after deductibles are met. Again, reimbursement for using out-of-network providers will depend on the state where the policy was issued.
Cigna's Platinum plans collect 10-30% coinsurance for inpatient rehab after you meet the plan's deductible. Out-of-network providers may or may not be covered.
Your yearly deductible before Cigna will begin paying for inpatient rehab may be as high as $6,500, depending on your plan. After meeting the deductible and paying the required coinsurance percentages according to your plan, you will have an out-of-pocket limit to reach, after which you will be covered 100% for your care. Your out-of-pocket maximum may be as high as $8,150.
Does Cigna Cover Substance Abuse & Mental Health Residential Stays?
Cigna provides mental health services to the majority of its members. They have a network directory of professional mental health providers, with the goal to provide comprehensive mental and physical healthcare for positive outcomes.
Your benefits concerning substance abuse and mental health residential stays can vary depending on the state you live in and what your policy entails.
Does Cigna Pay For Outpatient Rehab?
Cigna's plans usually cover outpatient rehab services, but the amounts covered depend on the plan type you have. For outpatient rehab with Cigna, you generally do not have an overall annual deductible to meet. Instead, you have to pay a coinsurance amount or a copay for each visit.
Once you meet the out-of-pocket maximum, which can be $2,000, your services are covered. Reaching your out-of-pocket max for outpatient rehab will usually take 40 days or more and can include the cost of prescription medicines necessary for your rehab.
Members on the Bronze plan will have coinsurance payments ranging between 0 and 50% of the cost for outpatient rehab.
Silver plan members using in-network providers for outpatient rehab will pay a coinsurance percentage, with others need to provide a copayment for each visit.
Gold plan Cigna members pay a small coinsurance percentage of the services provided or a copay for in-network treatments per visit.
Cigna patients with Platinum plans have a small coinsurance or copay requirement when using in-network outpatient rehab providers.
Some of the above plans will let you use out-of-network providers, but they will generally have coinsurance and copay rates that are much higher than those for in-network providers.
How Long Will Cigna Cover the Rehab Stay For?
Cigna will pay for a portion of your rehab stay for 1-6 weeks, depending on how well your recovery is progressing.
Inpatient treatment through Cigna is recommended if a previous trial of outpatient treatment wasn't successful, if you have a co-existing mental health disorder or other physical condition in addition to substance use disorder, Cigna may recommend inpatient treatment. Your situation at home may also make it difficult to remain substance-free, requiring the focus and full-time oversight of residential treatment. You also may not live near any outpatient treatment facilities.
Call Us Now To Verify Your Insurance Benefits
Patients come to us from Tampa, Fort Myers, Orlando, Sarasota, Brandon, Gainesville, Naples, and all across Florida. Our coordinators at White Sands are available 24/7 to help you verify your insurance benefits and determine which other providers we accept.
Don't let the tangle of insurance coverage get in the way of your overcoming drug or alcohol addiction. Call WhiteSands today.
Popular Insurances & Addiction Treatment Coverages:
If you or a loved one needs help with abuse and/or treatment, please call the WhiteSands Treatment at (877) 855-3470. Our addiction specialists can assess your recovery needs and help you get the addiction treatment that provides the best chance for your long-term recovery.