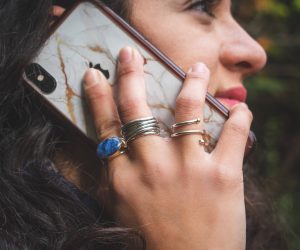 What Benefits Does TRICARE Offer For Treating Alcohol & Drug Rehab?
Admitting that you or a loved one needs professional assistance in overcoming a substance use disorder is one of the first steps towards achieving freedom from alcohol or drug addiction. Seeking professional help ensures that you receive the kind of treatment that will lead to long-lasting sobriety and healthier relationships.
If your insurance carrier is TRICARE, you may be concerned about whether or how much of your alcohol or drug rehab treatment will be covered. TRICARE is a health care program geared specifically towards uniformed members or retirees of US military services.
TRICARE typically offers coverage for alcohol and drug rehab services to its military service members, including their families. The TRICARE program is part of the US Department of Defense Military Health System and provides benefits to many different branches of the military.
If you or a loved one are struggling with addiction, call WhiteSands Alcohol and Drug Rehab today at 877.969.1993 to learn how we can help.
TRICARE added benefits for addiction treatment to its insurance packages in 2017 for present uniformed members or retirees of US military services to access. Some members of the military have been struggling with addiction issues for some time. The expanded coverage with TRICARE now addresses both active duty and former service members and their families who need alcohol or drug rehab treatment.
The benefits that TRICARE offers may differ according to your individual plan's details and where you live, but some rehab services that are typically covered include inpatient and outpatient services, detox services, intervention programs, medication-assisted treatment (MAT), and family therapy.
Does TRICARE Cover The Cost of Rehab?
TRICARE covers either all or a part of the cost of rehab, particularly when it's performed in a treatment center that's in-network. TRICARE's participating in-network providers have negotiated a fee-billing agreement for their addiction rehab services. This means that when you use an in-network rehab facility, you'd only need to pay a portion of the overall cost for services as an out-of-pocket expense.
Some patients may need to get pre-authorization from TRICARE before rehab treatment can begin if they haven't adhered to the company's requirements before seeking out the care they need. This is especially true for inpatient admissions, which necessitate a substance use disorder diagnosis and other conditions before coverage can begin.
If your TRICARE plan was purchased through the ACA marketplace, addiction rehab coverage is available to you for alcohol and drug rehab treatment and mental health services.
With any of the TRICARE plans, you will likely have some out-of-pocket financial responsibility for your treatment depending on the geographical area in which you live, your particular insurance plan, the type(s) of rehab you need, and whether you use in-network or out-of-network providers.
How To Verify Your TRICARE Insurance Benefits For Addiction Coverage
Before starting rehab treatment for alcohol or drug addiction, it's best to check your options and pre-requirements for TRICARE coverage and benefits to be assured about what will and won't be paid. Some of your costs may need to be out-of-pocket, so it's best to know ahead of time what you can expect.
Call WhiteSands Alcohol and Drug Rehab to speak to one of our staff members who will be happy to assist you in verifying your insurance benefits.
You may also call the phone number listed on the back of your TRICARE card and speak to a company representative. You can also log onto your member website at TRICARE to look more deeply into your specific plan and what is covered.
Does TRICARE Cover the Cost of Attending Rehab For Spouses or Children?
If you are covered under TRICARE with a family policy, your spouse and children will be eligible for alcohol or drug rehab coverage. Your adult children who can't acquire coverage within the usual TRICARE policies can also gain coverage through the TRICARE Young Adult Plan.
Tiers of TRICARE and Benefits of Each Package
TRICARE's healthcare insurance plans consist of many different options for coverage. Each plan that's available provides all of or more than the standards that have been established by the Affordable Care Act. There are eight different tiers of TRICARE insurance plans available to military members and their families.
For example, the TRICARE Standard and Extra plans require members to pay a fee for services without having to be enrolled in the plan. There is also a comprehensive overseas plan for members who are living abroad. Medicare plans are available to individuals with Medicare Parts A and B who want an extra layer of coverage.
TRICARE Reserve Select and TRICARE Retired Reserve are premium-based plans based on reserve service members or retired service members, respectively.
There is also a TRICARE Young Adult plan for members whose adult children need healthcare coverage but don't qualify for the other TRICARE plans.
For some TRICARE plans, full coverage and benefits apply only to select providers who have been approved by the insurance company. You can choose an in-network rehab service provider and be responsible for just a small percentage of your rehab costs out-of-pocket for some plans.
Many of the TRICARE Select, Retired Reserve, Family Health, and Prime Remote plans allow its members to use out-of-network providers for their rehab care, however, members must file a separate claim for this and pay more in coinsurance percentages. Going out-of-network with TRICARE for your alcohol and drug rehab treatment may even require that you first pay for your services in full, after which you can seek reimbursement when your treatment is completed.
Does TRICARE Cover the Cost of Inpatient Rehab?
TRICARE's plans generally cover the cost of inpatient rehab if certain conditions are met. For instance, you must be officially diagnosed with a substance use disorder, suffer severe withdrawal symptoms that need medical assistance, and find that functioning in everyday life is a struggle that's difficult to overcome. Once these prerequisites are met, TRICARE will generally pay for emergency and non-emergency inpatient rehab treatment., with TRICARE paying for the cost of detox, stabilization, and treatment for any medical complications you may experience.
TRICARE considers it a non-emergency when you seek out rehab completely on your own. You'll need prior authorization from TRICARE before your benefits can ensue.
If you opt for inpatient rehab with an out-of-network provider, TRICARE's benefits will differ depending upon where the facility is located and what your specific plan will cover. Some TRICARE plans do not cover any non-network providers, while others require a 30%-50% coinsurance payment.
It's best to speak frankly with a TRICARE representative or your intake counselor at White Sands about the type of inpatient rehab treatment your policy will cover.
In general, TRICARE's coverage for inpatient rehab will depend upon your particular benefit package.
Does TRICARE Cover Substance Abuse & Mental Health Residential Stays?
If you are fighting drug or alcohol addiction and also suffer from a co-occurring mental health disorder, it's best to receive professional help with both conditions at the same time. Persons who are suffering with substance use disorder may also harbor a co-existing mental health disorder, such as PTSD, depression or anxiety. These psychiatric conditions may have contributed to the start of addictive behaviors or may have caused someone's mental health issues to become more problematic.
TRICARE plans provide coverage for mental and behavioral health treatment, although the benefits differ with each plan.
Does TRICARE Pay For Outpatient Rehab?
TRICARE insurance plans typically will pay for outpatient rehab services if the plan includes these benefits. However, you must meet certain requirements before benefits will be contributed.
In order to gain coverage for outpatient rehab through TRICARE, you must be actively suffering from a substance use disorder but not require hospitalization or 24-hour care.
TRICARE covers various types of outpatient rehab treatment, including standard outpatient services, intensive outpatient programs, and partial hospitalization programs.
How Long Will TRICARE Cover the Rehab Stay For?
Your length of stay in an alcohol or drug rehab program that will be covered by TRICARE will depend on the type of plan you have. When you contact the representatives at TRICARE, inquire as to how many days in inpatient or outpatient rehab you'd be covered for. Keep in mind that most successful inpatient rehab programs take between 30-90 days to complete.
Call Us Now To Verify Your Insurance Benefits
Patients come to us from Tampa, Fort Myers, Orlando, Sarasota, Brandon, Gainesville, Alcohol Rehab Naples FL, and more. The compassionate, professional treatment you'll receive for alcohol or drug disorders at White Sands is worth the time it can take to speak with your insurance providers at TRICARE to ensure you meet their requirements for coverage. Call one of our friendly counselors at White Sands today, and we'll be happy to assist you in verifying what your TRICARE benefits might cover for your specific treatment needs or which other providers we accept.
Popular Insurances & Addiction Treatment Coverages:
If you or a loved one needs help with abuse and/or treatment, please call the WhiteSands Treatment at (877) 855-3470. Our addiction specialists can assess your recovery needs and help you get the addiction treatment that provides the best chance for your long-term recovery.