Patient Credits Her Success in Rehab to WhiteSands Alcohol and Drug Rehab in Orlando
Alcohol & Drug Rehab Orlando • Drug TreatmentPatient Credits Her Success in Rehab to WhiteSands Alcohol and Drug Rehab in Orlando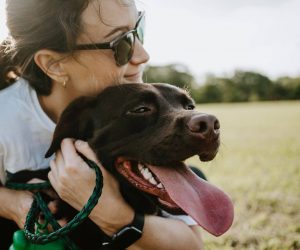 Developing New Life Habits Assist in Sustained Abstinence From Substance Abuse
When Jamie was at rock bottom when she entered treatment at WhiteSands Alcohol and Drug Rehab, she was unsure of her chances of obtaining sobriety. After going through treatment, she says her time at WhiteSands has "truly been a lifesaver."
WhiteSands Alcohol and Drug Rehab in Orlando provides multiple one-on-one sessions per week with a primary therapist so patients can get the individualized counseling they need. Group sessions are also held weekly where patients can hear from others and learn how they cope with their struggles.
"I am so happy with the help received from group, as well as individual therapy," she states.
Doctors, clinicians, therapists, and counselors work to ensure patients are set up for success once they re-enter day-to-day society after rehab. They uncover the driving force behind the individual's addiction to construct a solid foundation for recovery. When patients are comfortable with their therapists and doctors, they are much more receptive to treatment and recovery.
"Both Dr. Perez and Martin have really been such a pleasure to work with as I continue my progress with treatment," Jamie says.
If you or a loved one are struggling with addiction, call WhiteSands Alcohol and Drug Rehab today at 877.969.1993 to learn how we can help.
Creating Avenues for Success Through a Whole-Patient Approach
When patients are treated on all levels and are adequately rehabilitated, their chances of succeeding in lifelong sobriety are much higher.
Some of the ways in which WhiteSands takes a whole-patient approach are:
Uncovering and determining any sort of underlying disorders
Stabilizing the patient on both a psychological and physical level
Facilitating support groups and aftercare
Bringing to the forefront the root cause and driving force behind the addiction
Since addiction disrupts every facet of an individual's life, they must be treated on all levels so that stability can follow. The needs of the patient have to be addressed for treatment to work, which will allow them to rebound from their addiction with great success.
"I have the confidence and love for myself and others that I have longed for, and that is all thanks to myself for putting in the work and for both Martin and Dr. Perez for being supportive, helpful, patient, and understanding," says Jamie.
Ongoing Support is Essential to Long-Term Sobriety
When patients exit treatment and are fully confident in their journey ahead, they are likelier to thrive in long-lasting recovery. Part of succeeding in recovery is having a solid support system post-discharge and WhiteSands Alcohol and Drug Rehab in Orlando ensures that each patient has a recovery plan in place once they leave treatment, as the structure is an essential element of recovery.
"Their support is like no other that I have experienced before," Jamie states.
WhiteSands Alcohol and Drug Rehab in Orlando has a high success rate of those who sustain their sobriety long-term. Our relapse rates are extremely low, and we attribute this to the structured aftercare and relapse prevention plans that we put in place for each patient once they are discharged. We have found this to be effective in ensuring patients have access to the help and support they need to transition into everyday life.
If you are struggling with a drug or alcohol addiction, contact WhiteSands Alcohol and Drug Rehab in Orlando today. Our team of intake specialists will help guide you toward help. The most challenging part of addiction recovery is admitting that you have a substance abuse problem. Once you realize that the path of addiction is not sustainable and the end result is imminent, you are already in the mindset of recovery. Reach out to us today to learn more on how treatment options.
If you or a loved one needs help with abuse and/or treatment, please call the WhiteSands Treatment at (877) 855-3470. Our addiction specialists can assess your recovery needs and help you get the addiction treatment that provides the best chance for your long-term recovery.