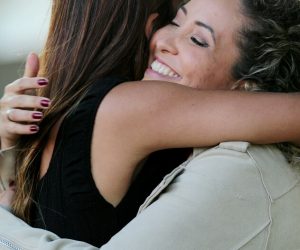 Top-Rated Drug Rehab in Tampa
At WhiteSands Alcohol and Drug Rehab, we have worked hard to have a full continuum of care for every one of our patients. Our philosophy is to address issues that have affected a client's mind, body, and spirit. Additionally, we believe in treating our clients and educating them and their loved ones as part of the process. Individuals struggling with alcohol or drug addiction need as much support as possible as they begin their recovery. By providing services that family members can take advantage of, we know that our clients will have a better chance of success in recovery. Call us today if you would like to learn more about our comprehensive outpatient drug rehab in Tampa or any of our other top-rated drug rehab services.
If you or a loved one are struggling with addiction, call WhiteSands Alcohol and Drug Rehab today at 877.969.1993 to learn how we can help.
Benefits of Outpatient Addiction Treatment
One of the most significant advantages of outpatient drug rehab in Tampa is its relapse prevention. Patients are continually taught new coping skills as part of their treatment, actively helping them avoid or work through issues that might cause them to drink or use again. Passively, being in an outpatient addiction treatment program and around people who are supporting your efforts and others who are walking the same road helps keep clients focused on staying clean and sober.
At WhiteSands Alcohol and Drug Rehab, we also offer specialized programs, such as Partial Hospitalization Programs (PHP), Intensive Outpatient Programs (IOP), and integration with other services, like sober living homes. In addition, we coordinate and strongly encourage our clients to get involved with 12-step organizations, Like Alcoholics and Narcotics Anonymous (AA, NA), so our patients always have access to relapse prevention support.
Treatment Options in Tampa
Drug detox patients in Tampa have a variety of treatment choices available to them. Residential treatment can be an essential starting point, but we understand that it is often not something an individual can commit to for an extended period. That's why we have programs that integrate inpatient care for as little as seven days, with patients transitioning to outpatient care. Outpatient care can include a PHP or IOP, as well as more traditional therapy. Once a person has completed an inpatient stay and an outpatient care plan, they become a part of the WhiteSands Recovery Program, which supports them in maintaining long-term sobriety.
Inpatient and outpatient drug rehab in Tampa each have many options for clients to choose from based on several individual factors. How long a person has been abusing a substance, what drug or drugs they have been using, and if they have any underlying co-occurring disorders, like depression or anxiety, are all considered.
We have worked hard to separate ourselves from other rehabilitation service agencies by providing customized care to our clients. This is one of the reasons we were rated the number one addiction treatment center in Florida by Newsweek magazine. We continue to work hard every day to bring new and innovative treatment techniques to our patients. We know that as different substances become popular, the programs we offer must change with the landscape to serve each of our clients best.
Find the Best Outpatient Drug Rehab in Tampa
Addiction treatment takes commitment from the client and we make sure they see our dedication to them at every step of their journey. We understand, through years of experience, the mountains our patients are attempting to climb. Through the individual and group therapy options and other services we offer at WhiteSands Alcohol and Drug Rehab, we know we can provide an exceptional outpatient plan for people who want to make a significant change in their lives.
We have developed a network of inpatient and outpatient facilities and offices throughout the state of Florida. That way, someone who begins their outpatient drug rehab in Tampa can continue their care at many locations around the state. We want to ensure we give our patients every opportunity to succeed and continue their recovery over the long term.
Our mission has been to raise the standards offered by the drug and alcohol rehab industry. We've done this by taking a holistic approach to each patient's care. We know that drugs and alcohol affect a person in many ways, and by helping them heal in all areas, they will be more successful in recovery.
If you've been struggling with drugs or alcohol, even if you're not sure if you're ready to take the step to begin treatment, give us a call. Our counselors will go over all of the services and programs we offer so you have the knowledge you need to make a decision. We're always here to answer any questions you may have about outpatient drug rehab in Tampa.
If you or a loved one needs help with abuse and/or treatment, please call the WhiteSands Treatment at (877) 855-3470. Our addiction specialists can assess your recovery needs and help you get the addiction treatment that provides the best chance for your long-term recovery.