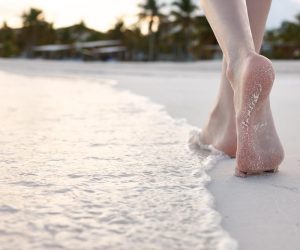 Top-Rated Florida Addiction Treatment Center
There is no shortage of drug treatment centers in the state of Florida. Those who need help to overcome their drug dependencies are often drawn to the Sunshine State by the warm weather, and yes, the abundant sunshine. So it is a rare honor indeed when a rehab facility is named the best Florida treatment center. And an even rarer honor when the same treatment center is called the best for an unprecedented second year in a row.
Being named the best Florida treatment center for the second year in a row is a rare honor indeed. At WhiteSands Alcohol and Drug Rehab, we were humbled and deeply moved to receive that designation by the editors at Newsweek. We have been named the best Florida treatment center for the second consecutive year, but we are not resting on our laurels but relying on our past honors. Instead, we build on what we have already done and use our knowledge and experience to make our future treatment efforts even better.
If you or a loved one are struggling with addiction, call WhiteSands Alcohol and Drug Rehab today at 877.969.1993 to learn how we can help.
Newsweek Magazine Ranked WhiteSands the #1 Addiction Treatment Center in Florida
Newsweek magazine has long been a source of reliable information for readers from around the country. Its rankings and listings carry significant weight with those living inside and outside the state of Florida. The reliability of the information Newsweek magazine provides and the integrity of its editors are beyond reproach, and when they talk about treatment centers, people listen.
We take this honor very seriously, and we are using it to help the lives of the people we serve, including yourself and your loved ones. If you would like to experience the difference for yourself, just pick up the phone and give us a call today.
WhiteSands Was Founded to Raise the Standards in Addiction Treatment
Our staff has long understood the importance of treating every client with the care, consideration, and dignity they deserve. We know that everyone we work with, no matter their background, deserves respect and that everything we do is in service of our founding principles.
When we first founded WhiteSands Alcohol and Drug Rehab, our goal was simple – we wanted to raise the bar on drug rehab and addiction treatment, and over the years, we have worked very hard to do just that. By increasing the standards for addiction treatment, we have helped not only those we work with but everyone in the state of Florida, helping them live drug-free lives and allowing them to live out their full potential.
How WhiteSands Compares to Other Addiction Treatment Centers
We know that the most critical decision drug addicts face on the road to recovery is where to get their treatment, and we take our responsibility very, very seriously. If you would like to know how WhiteSands compares to other addiction treatment centers, the following information should set your mind at ease.
We offer therapy five times a week, while others provide only an hour.
Our treatment is individualized, with smaller groups and more one-on-one counseling.
Our staff are full-time and highly credentialed.
We offer a unique life skills program that increases our success rate and sets our clients up for a better life.
Our clients enjoy large private rooms with satellite TV.
Use of electronic devices is permitted from 4:30-10:00 p.m., giving our clients the chance to chat with loved ones.
We have a state-of-the-art athletic facility and boxing gym.
Personal training services with professional athletes and coaches.
Our large campus includes a pool, basketball court and volleyball court.
We follow the strictest COVID-19 protocols.
The Patient Experience at WhiteSands
As you get ready to embark on your journey to recovery, you deserve to know what your life at WhiteSands Alcohol and Drug Rehab will be like. You deserve to know what the patient experience will be like, and here are the key things you need to know:
Our patients are our guests, and we will always treat you with dignity and respect.
Our campus is large and comfortable, covering ten beautiful acres in sunny Florida.
You will enjoy full private rooms, including a private bathroom.
You can keep in touch with family and friends – cell phones and electronic devices are allowed.
Our clients can pass the time and build their strength at our on-site gym and exercise facility.
You can blow off steam at our state-of-the-art boxing facility.
You will always have our full support through every step of your recovery.
At WhiteSands Alcohol and Drug Rehab, we know there is a difference in drug treatment centers, and we are proud that ours has been named the best in Florida for the second consecutive year. Even so, the only opinion that matters is yours, and we urge you to call us and check out the WhiteSands difference for yourself by calling or visiting any of our Florida locations today.
If you or a loved one needs help with abuse and/or treatment, please call the WhiteSands Treatment at (877) 855-3470. Our addiction specialists can assess your recovery needs and help you get the addiction treatment that provides the best chance for your long-term recovery.