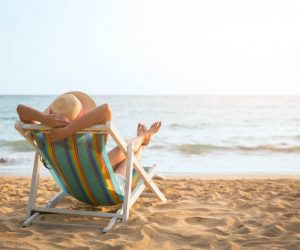 Top Rated Alcohol Detox in Tampa
WhiteSands Alcohol and Drug Rehab is the top-rated alcohol detox in Tampa, Florida. Along with our effective medical detox program, we take a whole-patient approach to treatment, meaning we will screen for co-occurring mental health or physical conditions and apply dual diagnosis treatments to address all issues simultaneously.
We get to know each of our patients as people through our intake procedures with an in-depth interview to learn about your history with drugs and alcohol. We measure your addiction level, learn about your goals, needs, budget, and personality, and then customize a treatment plan that will get you the best possible results.
If you or a loved one are struggling with addiction, call WhiteSands Alcohol and Drug Rehab today at 877.969.1993 to learn how we can help.
Medication-Assisted Alcohol Detox in Tampa
Detoxing from alcohol is not always as simple as not drinking anymore. Alcohol is a surprisingly dangerous substance to quit, so the cold-turkey method is not recommended, especially if you have been drinking for a long time.
Mild withdrawal symptoms may include:
Anxiety and mood swings
Tremors
Uncontrollable sweating
Confusion or brain fog
Irritability
Nightmares
Difficulty sleeping
Headache
Increased heart rate
You may also experience serious alcohol cravings and flu-like symptoms at this time. Delirium Tremens (DTs) are dangerous withdrawal symptoms that can occur suddenly, such as:
Confusion
Agitation
High fever
Auditory, visual, and tactile hallucinations
Seizures
The severity and unpredictability of alcohol withdrawal symptoms are why medical supervision is strongly recommended when detoxing from alcohol.
Our MAT in Tampa program is an integrated treatment. We also introduce therapy and dual diagnosis treatments early so you can have support dealing with any mental illness, co-occurring conditions, and emotions during this time.
Benefits of Medical Detox for Alcohol in Tampa
There are many benefits to medical alcohol detox, including:
24-hour medical staff on duty to ensure you are safe and medications are doing their job.
Being in a new environment can keep you focused and help you avoid a relapse when things become difficult.
Because of the medications given, MAT is the most comfortable way to detox from alcohol.
The medications used in MAT will not get you high or create a new addiction such as Suboxone or Vivitrol.
Therapy and other mental health treatment are provided at the same time to address all issues together.
Treatment will be customized to best suit your specific needs.
MAT reduces the risk of relapsing in most patients.
How Long Does Detox Last?
Everybody's detox takes a different amount of time, depending on factors like:
How long you have been drinking
How much you have been drinking at a time
If you were using any other drugs while drinking
Your mental and physical health during detox
Your history with alcohol detoxing and relapse
At WhiteSands Alcohol and Drug Rehab, we do not have a schedule your detox has to follow because everybody is different. We will keep you safe and comfortable in detox until you are stabilized and ready to move on to the next phase of your treatment.
What Happens After Alcohol Detox?
After detox, we can seamlessly transition you into our inpatient rehab program. This program lasts for a minimum of 30 days and is where the real recovery work begins. You will receive a combination of group and individual therapy, medical care, and you will have access to our incredible amenities.
Residential Inpatient Alcohol Rehab Tampa
At WhiteSands Alcohol and Drug Rehab, our residential inpatient alcohol rehab for residents of Tampa is customizable and will be molded to suit your needs. We offer various individual and group therapy options, peer groups, education, life-skills programs, and sober recreational opportunities as you live in our facility for 30 to 90 days. Your days will be structured and scheduled so you can get the most out of your time with us.
Outpatient Alcohol Rehab Tampa
Once you leave inpatient rehab, you are not automatically cured of addiction, and you are bound to run into tough times or other triggers that may tempt you into relapsing. Therefore a continued connection to a supportive sober community is essential.
At WhiteSands Alcohol and Drug Rehab, we have outpatient programs that are customizable and flexible to fit your specific needs.
Suppose you are looking for a highly structured day program. In that case, you may want to join our Partial Hospitalization Program, where you live away from our facility but commute back every day for full days of therapy, groups, and other programming, with full access to our amenities.
MAT Alcohol Rehab Tampa
MAT alcohol rehab in Tampa is the safest and most effective means of detoxing. At WhiteSands Alcohol and Drug Rehab, we are committed to ensuring you feel safe in our care as we help you through this challenging but necessary part of your treatment.
Why Choose WhiteSands for Alcohol Rehab in Tampa
The programs at WhiteSands Alcohol and Drug Rehab are customizable. We will work with you to detox and rehabilitate and work on yourself to become the person you want to be. We schedule all your programming during the day, so in the evening, you become our guest. You will have the free time to use our incredible amenities, and in the evenings, after a long day of working on yourself, you will have full access to:
Exercise equipment, rec center, and athletic complex (including a boxing gym)
Spa services
Holistic treatments
Alternative treatments
Use of a cellphone/laptop or enjoy a flat-screen tv in their private room
Swimming pool
Lounge area and cafe
With WhiteSands Alcohol and Drug Rehab, you will detox, rehabilitate, and have continued access to a sober community while living in a luxurious, community-oriented, and welcoming environment. Contact us to find out more about our MAT in Tampa program and detoxing today; we are ready to help you get started on your journey to wellness.
If you or a loved one needs help with abuse and/or treatment, please call the WhiteSands Treatment at (877) 855-3470. Our addiction specialists can assess your recovery needs and help you get the addiction treatment that provides the best chance for your long-term recovery.