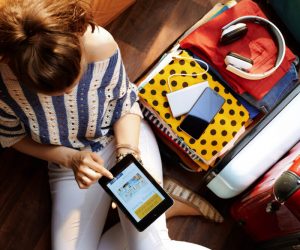 Preparing for Inpatient Rehab
Getting ready to go to inpatient treatment and figuring out what to bring to rehab can be stressful, especially if it is a new experience for you or if you don't know anybody else who has been in recovery before. You may be wondering what to bring to rehab and what not to bring. You don't want to look silly or get in trouble, and this worry adds to the stress you are already feeling. Preparing for inpatient rehab at WhiteSands Alcohol and Drug Rehab is not difficult. All you really need to bring is the basics, and we will take care of everything else.
If you or a loved one are struggling with addiction, call WhiteSands Alcohol and Drug Rehab today at 877.969.1993 to learn how we can help.
What to Pack for Inpatient Rehab
Some essential things to bring with you to residential rehab include:
Clothing: approximately one week's worth of comfortable clothing with layering options is best. The goal is not to dress to impress; it is to be comfortable in what you are wearing. Bring pajamas, a bathrobe, a jacket, hat, socks, workout gear, and underwear. You may also want to bring a bathing suit as we have a pool on-site. Do not pack any clothing that promotes drug or alcohol use, uses confrontational or obscene language, or that is revealing.
Shoes: one pair of casual and comfortable shoes and one pair of athletic shoes would be best, as you will have full access to our exercise facilities and want to be able to take full advantage.
Toiletries: bring new, unopened, alcohol-free personal hygiene basics (no mouthwash, no perfume) including toothpaste, deodorant, toothpaste, and soap.
Jewelry: only bring what you consider necessary, like your wedding ring
Unopened prescription medication with the information label intact, along with a list of your medications and doses and any other health status documentation.
Personal Items: bring your hobby along. If you like knitting or drawing, go ahead and bring all the accouterments with you. Journaling is cathartic and a good activity to do while in rehab. Books and magazines are welcome, especially motivational books. Bring a special pillow, photos from home, or other items to make yourself feel at ease during your stay.
Identification and Insurance: bring health insurance cards, driver's license, and contact info for your family or friends who you want to be involved in your treatment.
ATM/Debit Cards: you can place money in your patient account for store purchases; do not bring large sums of cash.
Nicotine: At WhiteSands Alcohol and Drug Rehab, we do allow smoking in designated areas so you can bring your vape or cigarettes along; we are also happy to help you quit smoking during your stay with us.
What Not to Pack for Rehab
Some everyday items that should not be brought into rehab include:
Drugs and alcohol
Over the counter medications
Medication opened before your arrival
Aerosols
Pornography
Candles and incense
Food and drinks
Sharp objects or weapons
Can You Have Your Laptop and Cell Phone in Rehab?
At WhiteSands Alcohol and Drug Rehab, we want all of our guests to feel comfortable and safe, and that includes being able to keep in touch with loved ones through your personal electronic devices like your phone and your laptop.
We believe that although you may find it difficult or stressful to find out news from home, there is also no better place for you to work through complex issues than when you are with us. We ask that all electronic devices are used during recreational hours in your room to preserve other guests' privacy and so you can stay focused on your programming during the day.
WhiteSands Philosophy: A Comfortable Guest Makes a Successful Patient
We want you to feel welcome and safe in our care. In our expert opinion, a patient's comfort level during their stay with us truly makes a difference in their success in treatment. Your ability to focus and absorb information correlates to how calm and comfortable you feel, so we provide private rooms with satellite TV, private bathrooms, incredible athletic facilities and spa services, a relaxing atmosphere, and individualized treatment for each patient. Call us today to find out more about our policies and services. We are here to help.
If you or a loved one needs help with abuse and/or treatment, please call the WhiteSands Treatment at (877) 855-3470. Our addiction specialists can assess your recovery needs and help you get the addiction treatment that provides the best chance for your long-term recovery.