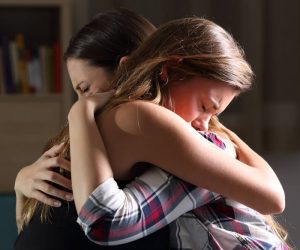 Best Heroin Rehab Tampa
It's no secret that the heroin epidemic is a growing concern for Americans across the country. The addictive nature of this drug makes it hard to walk away from once you engage with it, and for some, it has been a fatal road. Many enter into heroin rehab in Tampa looking for an escape from hardships in life or, in some cases, pain management originating with prescription opiate medications resulting in using heroin for financial and accessibility reasons.
If you or a loved one are struggling with addiction, call WhiteSands Alcohol and Drug Rehab today at 877.969.1993 to learn how we can help.
Signs and Symptoms of Heroin Addiction
How do you know if you or a loved one has a heroin addiction? You may be wondering what signs or symptoms you should be looking for to know when to intervene and reach out for help. Heroin use, like any drug, can look different in each person it affects.
Signs and symptoms can include the following:
Small pupils
Depression
Problems with memory
Track marks (scars from injecting with a needle)
Slurred speech
Doing 'the nod' where one appears sleepy, unable to keep their eyes open, and falling in and out of consciousness.
Changes in appearance and unable to maintain personal hygiene and dramatic loss of weight.
Money concerns
Behavior changes increase in aggression and isolation from a support system.
Dope sickness comes with being physically ill with nausea, muscle and joint pain, and cold sweats when not using the substance. Many need to have another fix to feel 'normal' again.
Heroin Withdrawal Timeline
As you prepare to enter treatment, you will be wondering how long your detox time will be from heroin. We have seen heroin withdrawals horrifically portrayed in mainstream media, which can raise concerns about how your time will be while you are with us. Your withdrawal timeline will be as follows, depending on your rate of use, length of use, and amount of use:
The first 6 to 12 hours after your last dose of heroin, your body will begin the withdrawal stage showing acute symptoms.
The peak withdrawal symptoms will be within days 2 to 3. This is where your body will be riding the toxins of heroin, causing some discomfort and cravings. The remaining time up to 10 days, will be the last of your withdrawal symptoms. The intensity of withdrawal symptoms will taper off as the days go on.
Remember, you are not alone during this process. Our medical team will be with you each step of the way and checking in frequently to ensure you are made as comfortable as possible.
Medical Detox for Heroin Addiction in Tampa
The first step will be being admitted into medical detox for your heroin addiction as you enter into addiction treatment. Our medical addictionologist, nurses, and physicians will meet with you to understand your personal history, medically, socially, and drug use patterns, to formulate a detox plan that will serve you best while keeping you safe and comfortable.
During your detox, which typically lasts 5 to 10 days, you will begin slowly tapering off of heroin and can have medication provided to facilitate the process with ease. During this time, you must focus on yourself and your well-being. You will be given the time you need to detox and won't be asked to attend group therapy if you aren't feeling up to it. Our addictionologist will review your progress in detox daily to make adjustments should you require them.
Inpatient Heroin Rehab Tampa
Now that you have cleared your body of the toxins of heroin and are feeling better, you will be entered into inpatient heroin rehab in Tampa, where you will reside for approximately 14 to 21 days. You will be invited to participate in one-on-one sessions 4 to 5 times a week with your counselor and group therapy sessions. In order to maintain sobriety, it's essential to get to the root causes of your addiction and begin to heal from the past painful memories that have driven you to use and numb the complicated feelings associated with them.
Outpatient Heroin Rehab
After completing the intensive work on yourself through inpatient treatment, the thought of returning home to the same environment you were using can feel overwhelming. To increase your success in sobriety, many enter into our outpatient heroin rehab programs to give themselves support as they transition back into day-to-day life.
Outpatient heroin rehab provides you with the opportunity to participate in three group therapy sessions a week, either day or night groups depending on your schedule, to give you the space you need to process emotions associated with reintegrating back into society. During this time, you are free to return to work and begin implementing your daily routine with work, family, and social commitments.
MAT Drug Rehab for Heroin Addiction in Tampa
WhiteSands Alcohol and Drug Rehab is happy to offer the MAT (Medically Assisted Treatment) program that will allow you the space to safely remove opiates from your life while removing the time constraints of a scheduled inpatient program. Some may not have the capacity to enter into a detox program within one or two weeks, and MAT is a good alternative that will allow you to begin your journey of removing heroin from your life.
While participating in MAT, you will meet with a medical practitioner weekly to safely taper yourself off heroin. During this time, it's strongly encouraged that you participate in an outpatient program that will allow you the emotional support you need to heal by looking into the underlying issues of your addiction.
If you need more information on our drug rehab in Tampa, call us today to see how the process can work for your needs.
If you or a loved one needs help with abuse and/or treatment, please call the WhiteSands Treatment at (877) 855-3470. Our addiction specialists can assess your recovery needs and help you get the addiction treatment that provides the best chance for your long-term recovery.