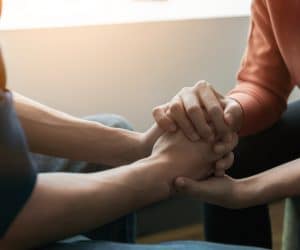 What Is Dual Diagnosis Treatment?
For many Americans experiencing a substance use disorder, it is all too common that individuals will have a coinciding condition paired with it. Whether it be a mental health condition or behavioral concern, people experiencing adverse or challenging side effects from a co-occurring disorder will often turn to drugs or alcohol as a way to manage these unpleasant symptoms, but help is available at dual diagnosis treatment centers in Gainesville. The more you use substances to treat the symptoms of your pre-existing condition, the higher the possibility of exacerbating your side effects and symptoms of your co-occurring disorder. 
A dual diagnosis treatment program is designed to target healing from your addiction while assisting you in learning new methods of managing and coping with the unpleasant side effects of your co-occurring disorder. Professional dual diagnosis treatment centers in Gainesville will offer an effective dual diagnosis program that will teach you new methods of managing your mental health concerns through alternative, natural ways of healing while supporting you in removing substance use. 
If you or a loved one are struggling with addiction, call WhiteSands Alcohol and Drug Rehab today at 877.969.1993 to learn how we can help.
The Mental Health and Substance Abuse Connection
It is no secret that mental health concerns can be taxing on any person and the side effects that can ensue have the potential of becoming unbearable. Many individuals try multiple methods to treat their mental health concerns, including therapy, prescription medication, or attempting to live with the symptoms. When your procedures of choice are no longer working, and you are suffering through the symptoms of your mental health condition, the allure of escape through drugs and alcohol increases. Many will look to substances as a means for a quick getaway. While you intend to only use substances for a brief period, the more you engage in drug or alcohol use, the more that your body becomes accustomed to these substances to function and feel "normal." 
Common Co-Occurring Disorders
There are several co-occurring disorders that patients will use drugs or alcohol to treat their symptoms. The most common disorders that patients are trying to self medicate with substances for are:
Attention Deficit Hyperactivity Disorder (ADHD)

Bipolar disorder 

Schizophrenia 

Depression 

Eating disorders

Borderline personality disorder

Obsessive-compulsive disorder (OCD) 

Post-traumatic stress disorder (PTSD)
Why Self Medicating with Drugs and Alcohol Is Dangerous
When you are experiencing severe side effects from your mental or behavioral health concerns and use drugs or alcohol as a way to self-medicate, many believe they are momentarily helping their conditions. However, you pose a greater risk to your overall safety and well-being. As you become accustomed to using substances to cope, you will eventually develop a tolerance to the amount you are taking, which will lead to you needing to take more for the same desired effect. As your dosage increases, you will put yourself at risk of overdosing or causing significant damage to your internal organs and overall body functioning. 
Signs of Dual Diagnosis
Each person experiencing a dual diagnosis condition will have various symptoms that will be individual to you and your specific circumstances. There are some common signs that you or a loved one is experiencing a dual diagnosis:
Difficulty maintaining daily responsibilities 

Sudden or abrupt changes in behavior 

A decline in hygiene and health maintenance 

Financial concerns or difficulties managing finances 

Increase in suicidal thoughts or behaviors

Impaired cognitive functioning 

Impulsive or erratic behavior 

Isolating from loved ones 

Avoiding participating in activities that once brought you happiness 
How to Find Dual Diagnosis Treatment
At WhiteSands Alcohol and Drug Rehab, we have dual diagnosis treatment centers in Gainesville that offer a comprehensive approach to treatment that will help you work through your co-occurring disorders while finding your way to a life of sobriety. Patients will be provided individualized treatment plans that our counselors will work with you one-on-one to help you identify the root causes of your addiction. Addiction does not just happen overnight; it is a progressive disease with emotional and behavioral concerns. You are using drugs or alcohol to mask or numb the unpleasant emotions. Our compassionate counselors are dedicated to helping you find new methods of coping with stressors and finding alternative ways to manage your co-occurring disorder that supports your new life in recovery. Please get in touch with us today to access effective addiction treatment programs at our dual diagnosis treatment centers in Gainesville.
If you or a loved one needs help with abuse and/or treatment, please call the WhiteSands Treatment at (877) 855-3470. Our addiction specialists can assess your recovery needs and help you get the addiction treatment that provides the best chance for your long-term recovery.