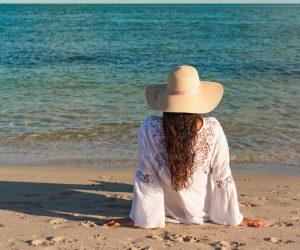 What Is Short Term Addiction Treatment?
Short-term alcohol and drug rehab in Florida is a condensed method of addiction treatment that allows patients to heal from their addiction without committing to putting their life on hold for an extended period of either 60 or 90 days. Recovering from addiction within your home environment brings various challenges as addiction triggers, and outside distractions still surround you. Providing yourself with a break from your surroundings within a facility that fosters personal growth and development will ensure that you can gain new life skills for a healthy life in recovery. Throughout short-term alcohol and drug rehab in Florida, you will be offered the same comprehensive therapy methods that will assist you in identifying what is at the root of your addictive behavior and create a new way of life that fosters sobriety and wellness. 
If you or a loved one are struggling with addiction, call WhiteSands Alcohol and Drug Rehab today at 877.969.1993 to learn how we can help.
Options for Short Term Addiction Treatment
Short-term addiction treatment can be completed in various forms, including inpatient rehab, outpatient alcohol or drug rehab, and partial hospitalization programs. Opting for a short-term inpatient residential rehab program will allow patients to enter into a facility that solely focuses on their journey in recovery and removes them from any external triggers or distractions. Your days will be structured with group and individual therapy sessions that will help you identify what has been fuelling your addiction all along. 
Outpatient addiction treatment is a good option for individuals who cannot leave their home environment to attend rehab, such as parents who have young kids to take care of or work commitments that cannot be put on hold. Outpatient will invite patients to attend the center for four to six hours a week, where you can engage in therapeutic sessions to address the underlying causes of your addiction. 
A short-term partial hospitalization program asks patients to stay within a hospital setting to detox from alcohol or drugs with the intensive supervision of medical professionals. This process will give you the comfort in knowing that any withdrawal symptoms you experience will be treated with adequate means of addiction medicine and treatment. 
Benefits of Short Term Alcohol and Drug Rehab
The benefits of choosing short term alcohol and drug rehab in Florida are:
Insurance companies often cover short-term rehab. 

A short-term option to commit to that will only require you to leave your loved ones and employment commitments for a brief amount of time.

A condensed treatment option that suits individuals who are motivated and determined to meet their recovery goals 

Access to therapy sessions along with medication support and meal plans if needed 

Patients can connect with 12-step support groups to build a solid community of support as they move through their recovery process. 

The cost of short-term rehab is lower, making it an affordable option for patients. 
Short Term vs. Long Term Addiction Treatment
Your drug or alcohol addiction is unique to you and your specific circumstances. Multiple factors will determine the length of time you commit to a treatment program. Patients that are prepared to put in the work of an accelerated treatment program to only be away from their home environment for a short period will benefit from a short-term treatment program. 
Patients who have had an extensive history of drug or alcohol use will often have deep-seated emotions or traumas associated with addictive behaviors. A long-term addiction treatment program will provide you with the time you need to fully engage in trauma therapy and specialized treatment methods, including a dual diagnosis treatment program. 
How Much Does Short-Term Drug Rehab Cost?
Short-term rehab is typically the most cost-effective choice for individuals concerned about the financial commitment of attending an alcohol or drug rehab program while still receiving an exceptional level of care. If patients have insurance, their rehab stay is usually covered within most insurance plans making your decision to get help easy as you lessen the financial burden of paying for rehab. 
Short Term Addiction Treatment Programs at WhiteSands
WhiteSands Alcohol and Drug Rehab offers Florida residents a short-term option for addiction treatment that focuses on flexibility for patients and the demanding schedules and commitments you have. We provide patients a unique opportunity of a rehab program that consists of detox, residential inpatient treatment, and a partial hospitalization program depending on their needs. 
Throughout your time with us, we focus on your safety and well-being as you safely remove the harmful toxins and influences of substances to give you a clear, stable state of being that will allow you to maximize your healing process. After you complete your inpatient rehab program, you will be invited to continue with aftercare support to help you strengthen your newfound sobriety. 
Contact one of our expert addiction specialists within WhiteSands Alcohol and Drug Rehab today to hear more about short-term alcohol and drug rehab in Florida that will be customized to meet your goals for a healthy, happy life in recovery.
If you or a loved one needs help with abuse and/or treatment, please call the WhiteSands Treatment at (877) 855-3470. Our addiction specialists can assess your recovery needs and help you get the addiction treatment that provides the best chance for your long-term recovery.