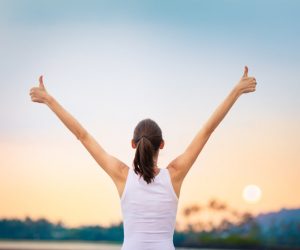 WhiteSands Makes Patients Feel Comfortable From The Moment They Walk In
WhiteSands Alcohol and Drug Rehab in Fort Myers, Florida, patient Kai was hesitant to enter treatment for her substance abuse. Kai was stuck in her toxic ways and knew that seeking help would mean massive change. She knew she could no longer continue on this imminent path and decided to get help through WhiteSands. 
"Upon arrival, I did not know what to expect; I was scared, frustrated, and anxious," she mentions. "From the warm welcome of the nurses to the multitude of greetings from the staff and peers – I felt in the right place." 
Alcohol and drug rehab at WhiteSands Alcohol and Drug Rehab in Fort Myers incorporates various addiction treatments at their treatment facility. Alcohol and drug addiction treatment will also carry on into the outpatient drug program. A treatment plan constructed just for you during inpatient treatment will ensure that you have every opportunity to succeed in lasting recovery from addiction. Whether you are looking for alcohol rehab or drug rehabilitation, we can help.
If you or a loved one are struggling with addiction, call WhiteSands Alcohol and Drug Rehab today at 877.969.1993 to learn how we can help.
Providing Tools For Sustained Sobriety Throughout Treatment Programs
WhiteSands Alcohol and Drug Rehab in Fort Myers, FL is serious about patient success and never releases patients without first crafting an aftercare plan. The plan involves various resources, tools, and relapse prevention techniques to help patients make sound decisions once they re-enter day-to-day civilian life. 
Aftercare plans may include the following:
Contact information for a primary therapist

Outreach programs

Outpatient programs

Intensive outpatient program (IOP)

Partial hospitalization 

Support groups (AA, NA, etc.)

SMART recovery 

Alumni programs 

Family Therapy

Sober homes and transitional housing 

Emergency contact info for times of crisis, temptation, or relapse 

Relapse prevention 
The aftercare plan will also incorporate various coping mechanisms, trigger management skills, and sober living tools so individuals can better tackle temptation when they experience it. When patients feel supported in their recovery and know where to turn in times of need, they are more successful in long-term abstinence from substances. Avoiding people and places once associated with substance abuse is critical as relapse may be imminent if you surround yourself with people who use drugs or alcohol. 
Detaching yourself from the toxic environments that foster your addiction is essential to recovery. When you place yourself in an environment conducive to sobriety, you have a much better chance of sustaining sobriety. WhiteSands Alcohol and Drug Rehab in Fort Myers provides sober living options for those who exit inpatient rehab. When patients have an aftercare plan that is part of their individualized treatment, they are more successful in long-term sobriety. A rehab program that caters to your unique struggles will help guide you toward recovery. 
Changing the Lives of Addicts Through Drug Rehabilitation
Through various types of treatment, addiction recovery is possible. Our facility has a staff that displays an unwavering dedication to patient happiness, comfort, and success. By uncovering the root cause and driving force behind the individual's addiction, a solid foundation for recovery can be constructed. 
"I will never forget my experience here at WhiteSands, Kai mentions. 
Our Fort Myers facility offers all levels of care and a full continuum of treatment options. From the medical detox phase to outpatient treatment and aftercare, WhiteSands Alcohol and Drug Rehab and our dedicated team are with patients throughout each level of care. With a high success rate of those discharged who continue to lead sober, content lives, the facility is confident that it can help each patient who walks through its doors. 
"Thank you to everyone who helped me along the way. 10/10," Kai says. 
If you or someone you love is struggling with a drug or alcohol addiction, contact the intake team at WhiteSands Alcohol and Drug Rehab today. We will conduct a patient assessment over the phone to better indicate the type of treatment, therapy, and counseling you'll need. 
Discover what to write to someone in rehab in our blog below:
https://whitesandstreatment.com/2018/12/12/what-to-write-to-someone-in-rehab/
Counseling and Treatment Are Available Now
Whether you are in Lee County, Panama City, Fort Pierce, Pompano Beach, Lehigh Acres, Bonita Springs, Winter Haven, Port Charlotte, West Palm Beach, North Port, or Plant City, individual therapy for substance use disorders is available. Addiction behaviors do not go away on their own, and instead, they require drug and alcohol rehab programs to overcome and manage successfully.
The process first begins with the admissions process, where intake specialists will conduct a patient assessment. Detox programs are often the first step in the recovery process and are provided at our recovery residence. The detox center provides 24/7 care for patients during their alcohol or drug detox. Once drug or alcohol detox is complete, patients will begin inpatient treatment. 
There is no better time to get help than now, as the longer you wait to seek help, the worse your addiction will continue to accumulate. With overdose rates at an all-time high, tomorrow is never promised if you are a drug or alcohol addict. The only way to get sober is through effective, professional treatment, and we can help you get there. The team will arrange inpatient and outpatient treatment close to your home with locations throughout Florida. 
If you or a loved one needs help with abuse and/or treatment, please call the WhiteSands Treatment at (877) 855-3470. Our addiction specialists can assess your recovery needs and help you get the addiction treatment that provides the best chance for your long-term recovery.