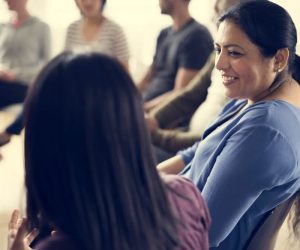 Signs and Symptoms of Drug Addiction
Alcohol and drug addiction happen when the brain's reward systems that produce dopamine or serotonin become used to having a substance in the brain, developing a drug dependence that causes intense cravings, resulting in an inability to stop using the substance. Common substances people develop addictions to include nicotine, alcohol, cocaine, opioids, amphetamines, benzodiazepines, and downers (sedatives).
Some common signs and symptoms of drug addiction include:
Extreme mood changes, being unable to control your emotions.

Changes in sleep patterns and energy levels

Missing or performing poorly at work or school

Ignoring your own needs and the needs of others in favor of drug use

A change in activities, foregoing your usual hobbies for activities involving drugs or drug use.

Developing a tolerance to the drug (needing to take more to achieve the same effect)

Noticing withdrawal symptoms when you try to stop using the substance or cut back

Feeling like you need the substance to get through the day.

Feeling guilty about your substance use.

Continuing to use drugs even when they cause serious health problems, relationship problems, or financial problems for you and your family.
Addiction can take over your life, causing you to perform poorly at school or work and damaging essential relationships with friends and family. Drugs can cause irreparable damage to the body and brain. You may begin acting in increasingly risky ways to continue with your substance abuse (like getting into legal trouble or taking dangerous risks while high).
If you believe you may have a substance use disorder (drug addiction) and are ready to get help, contact one of our addiction treatment centers in Florida today. An inpatient or outpatient drug rehab program can give you the support, addiction treatments, and tools you will need to quit drugs and alcohol today.
If you or a loved one are struggling with addiction, call WhiteSands Alcohol and Drug Rehab today at 877.969.1993 to learn how we can help.
Levels of Care to Treat All Types of Addiction
There are several types of drug addiction treatments available at our wellness center locations throughout Florida that include the following levels of care:
Detox 
At WhiteSands Alcohol and Drug Rehab, we provide inpatient medical detox programs to all patients. We offer an integrated combination of medical care, therapy, counseling, dual diagnosis treatment, and medication management to ensure you are as comfortable as possible while the drugs leave your system. This process may include providing FDA-approved medicines to help with drug cravings, pain, restlessness, and stopping seizures or other dangerous symptoms.
Inpatient rehab 
The inpatient addiction treatment rehabilitation programs at WhiteSands Alcohol and Drug Rehab Tampa typically last 30 to 90 days. You will move into our luxury center with structured day plans that include 5+ hours of group therapy, individual therapy, education, medical care, and other treatments. After 4:30 p.m. every day, you become our guest and have free time and full access to all our luxury amenities, from swimming in the pool to boxing lessons to games nights. 
Partial Hospitalization Programs (PHP)
The PHP at WhiteSands Alcohol and Drug Rehab near Tampa is a short-term day-night program, a transitional program between inpatient and outpatient rehab. It provides inpatient-like care in one of our addiction treatment centers during the day, five or six days a week, with the option of living at home or in residence. This provides plenty of structure to each day as you gradually gain more freedoms.
Intensive Outpatient Programs (IOP)
The IOP at WhiteSands Alcohol and Drug Rehab is 30 to 90 days of flexible outpatient care, with three hours per day, three days per week of group therapy, individual therapy, a life skills coach, and medical appointments. These programs are all scheduled around your life as you live at home and return to work, school, and other responsibilities.
Outpatient Programs 
For general outpatient treatment, you may wish to move into one of our drugs and alcohol outpatient treatment programs for the long term. This will keep you connected with rehab centers, doctors, therapists, physical health care, psychiatric care, medication management, relapse prevention, and a sober community for support when you need it. Recovery journeys can sometimes feel isolating, and joining a long-term outpatient program for drug abuse or alcoholism and addiction can help.
Find out about the most common illegal drugs that people can be addicted to here:
https://whitesandstreatment.com/2016/10/26/most-common-illegal-drugs/amp/
Why Choose WhiteSands Rehab in Tampa, FL?
At WhiteSands Alcohol and Drug Rehab, we offer a full continuum of care that seamlessly transitions you between levels of care. Our trauma-informed, caring staff will help you choose a program that is right for you, and we will be there every step of the way to make sure you are always getting the help you need. 
We offer individualized treatment programs that may include medically assisted detox, mental health treatment, inpatient addiction treatment, and outpatient drug and alcohol addiction treatment.
Contact a WhiteSands Treatment facility today for insurance verification or learn more about rehab in Tampa and elsewhere in South Florida. Our rehab treatments and aftercare programming will not only help your substance use disorder but will also address mental health disorders and underlying trauma while providing you with the relapse prevention skills you will need to remain sober long-term.
If you are looking for a Florida drug rehab near you, you can speak with an intake specialist today at WhiteSands Alcohol and Drug Rehab in Tampa, Florida to begin your admission process.
If you or a loved one needs help with abuse and/or treatment, please call the WhiteSands Treatment at (877) 855-3470. Our addiction specialists can assess your recovery needs and help you get the addiction treatment that provides the best chance for your long-term recovery.