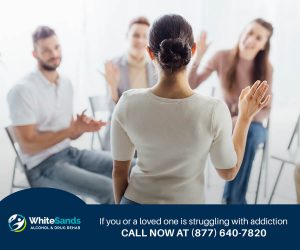 Understanding Drug Addiction
When people hear the term 'drug addiction,' they might conjure up images of people injecting themselves with needles, homelessness, and drug-related crime. It's true–these images highlight aspects of the substance addiction epidemic, but the truth of the matter is much broader. About 70% of people with an alcohol or drug use disorder have a job. People who suffer from addictions and dual diagnosis (which indicates the presence of a drug addiction and mental health condition) have families. They have spouses or significant others. They have pets and plants. They have goals and aspirations. They very often also have trauma and heartbreak. They're rich or poor. They're from all walks of life and every level of the social hierarchy. 
Substance abuse disorders impact individuals, families, places of employment, and communities. Many people with these disorders are functioning as best as they can and making valiant attempts to keep their jobs while contending with their powerful addictions. Unfortunately, addiction is a chronic disease that's frequently progressive. The reality for many people is that they can maintain their job and other aspects of their lives–until they reach a point where they cannot. The state's homeless problem highlights what can happen without access or willingness to obtain substance abuse treatment. 
The causes of drug and alcohol addiction vary considerably. Many risk factors for developing a substance use disorder include poverty, genetics, growing up with someone addicted to drugs or alcohol, and peer pressure. People develop an addiction for many reasons. Some people begin drinking as a teen, which can leave them at increased risk for developing an alcohol addiction or drug addiction. Some people self-medicate to reduce the symptoms of a mental health disorder. Regardless of the reason, addiction requires treatment and drug rehab treatments in Tampa.
Many people don't know how complex substance use disorders (alcohol or drug addiction) are. They are extremely complex conditions since they involve physical, mental, and behavioral dependencies. Substance use disorders are driven by powerful compulsions to use. These compulsions are what drive so many people to continue to use drugs or alcohol despite the negative consequences these substances have on their loved ones' lives and health. 
If you have a drug addiction or suspect you may have one, contact WhiteSands for help. We offer a full continuum of care that includes residential treatment, outpatient treatment programs, clinically supervised detox, and aftercare support. Few people can manage an addiction without quality substance abuse treatment. Contact us to learn more about our enrollment progress or read the following for more information about drug treatments in Tampa. 
Different Types of Drug Addiction Treatments in Tampa
Inpatient Drug Rehab in Tampa
Looking for residential addiction treatment in Tampa, FL? WhiteSands offer top-rated residential inpatient addiction treatment. Inpatient treatment is often ideal for people who are just starting their recovery journey. At that time, many people are, understandably, unstable at the beginning of their recovery period and need the highest level of support. At WhiteSands, our inpatient treatment program involves 24-hour support and monitoring. Our facility is designed with comfort in mind to ensure clients can relax and heal in a space they feel is safe and welcoming. 
During inpatient drug rehab in Tampa, clients will attend therapy sessions throughout the day. These therapies target the various aspects of their substance use disorder and include both one-on-one therapy and group therapy sessions. There are, of course, breaks built into the routine so that clients can relax or take advantage of our amenities like fitness equipment. Our treatment approaches are varied: clients can expect to take part in evidence-based treatments, alternative treatments, and holistic therapies. Each of these treatment approaches targets a different aspect of addiction, helping clients to build a strong recovery foundation,
Outpatient Addiction Treatment in Tampa
Clients facing addiction may wish to enroll in a Tampa Rehab center. While effective, these programs may not be ideal for clients who need a robust level of support; in these cases, residential treatment may be the better option. On the other hand, clients who have achieved a level of stability can greatly benefit from attending outpatient treatment services Tampa, FL.
Outpatient treatment is ideal for clients who want to continue to work or care for their families. Someone attending school may want to enroll in an outpatient treatment program. These programs involve less treatment time than inpatient treatment, but they still provide the support the clients need to achieve their continued recovery milestones. Outpatient therapy helps clients transition to everyday life. They also have a strong relapse prevention component.
Drug Detox Programs in Tampa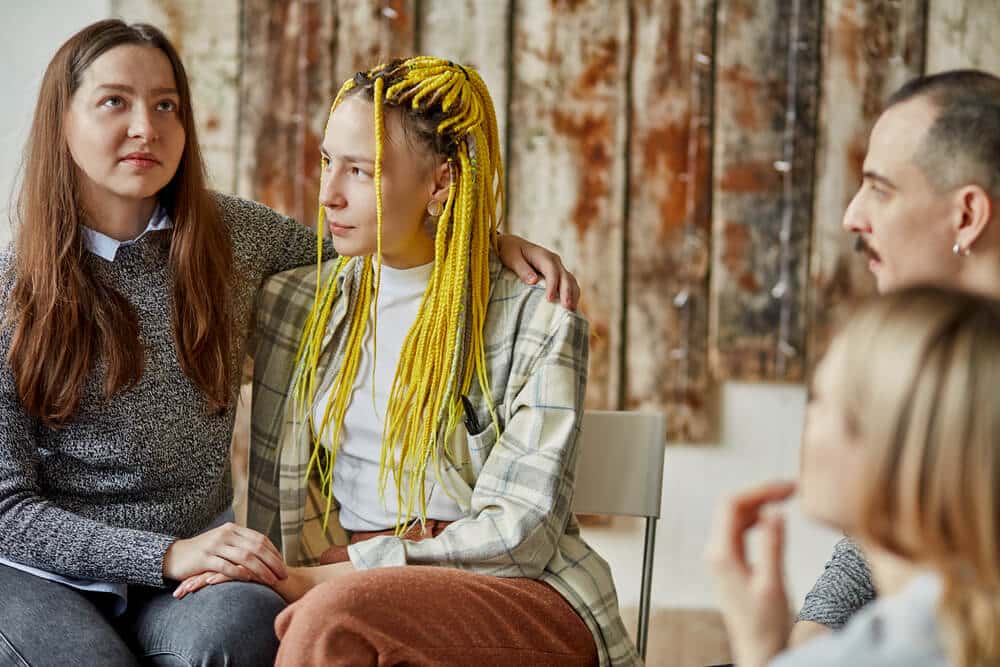 Drug detox is usually the first step in the treatment of a drug use disorder such as opioid use disorder. Drug detox treatment near Tampa are available at WhiteSands. We provide 24-hour support and monitoring during the medical detox process. Detox targets the physical dependence associated with a drug use disorder. Once detox is complete, clients will no longer be physically dependent on the drug. 
However, there's an important caveat to remember; detox does not address the psychological or behavioral aspects of addiction. These dependencies require a different type of treatment that's available with rehab care–either inpatient or outpatient treatment programs. 
During detox, clients can expect to experience withdrawal symptoms. These symptoms can be extremely unpleasant; however, our clinicians offer treatment to reduce their severity and speed recovery. If you are searching for a drug rehab center in Tampa that includes medical detox, you can rely on WhiteSands for our luxury facility and experienced care.
Medication-Assisted Treatment
Medication-assisted treatment (MAT) involves the use of medication to help treat drug and alcohol use disorders. Currently, MAT is used to treat opioid use disorder and alcohol addiction. These addictions respond best to medications. MAT is not a cure for addiction. It's also not the only treatment for opioid or alcohol use disorder; MAT works best when combined with other forms of therapy such as cognitive behavioral therapy. 
When undergoing MAT, clients can expect to experience a reduction in their cravings to use alcohol or opioids like heroin or hydrocodone. In the case of an opioid addiction, MAT drugs like suboxone also help reduce withdrawal symptoms. The medications target the opioid receptors in the brain, satisfying their craving for the opioid drug. The result is that the individual experiences fewer cravings and fewer withdrawal symptoms. 
Therapy Options for Drug Addiction in Tampa
If you have a drug addiction to illicit or prescription drugs, WhiteSands can help with our complete lineup of quality addiction treatment programs in Tampa. Therapy for drug addiction in Tampa takes many forms. Some people respond better to certain treatments than others. The core of our treatment programs is based on medically sanctioned treatments. These therapies are also known as evidence-based treatments. These treatments have been rigorously tested by medical researchers who determined, through clinical studies, that they are safe and effective for treating addiction. 
Core therapies at WhiteSands include cognitive behavioral therapy and dialectical behavioral therapy. These therapies are closely related. Cognitive behavioral therapy targets the connections between thoughts, feelings, and behaviors. Therapists help clients identify problematic thoughts that trigger negative emotions like anger or fear. These emotions can trigger unhealthy behaviors that underscore drug or alcohol abuse. Then, therapists help clients develop strategies for managing their feelings and behaviors. 
Dialectical behavioral therapy focuses on distress tolerance. When people can tolerate stressful emotions such as anger, sadness, fear, and loneliness better, they may be less inclined to want to drink or use drugs. Negative emotions fuel relapse. Dialectical behavioral therapy can be a crucial safeguard against addiction relapse. 
Our rehab center also features alternative and holistic therapies that support the recovery process. Alternative treatments like art therapy, for instance, offer an alternative path to wellness. These therapies target various aspects of addiction, providing clients with more possible routes to long-term recovery. Additionally, holistic therapies support whole-person wellness. For instance, treatments like nutrition and exercise enhance health and the recovery process. When a person feels well mentally and physically, they'll be able to manage their addiction more successfully.   
Choosing the Right Drug Addiction Treatment in Tampa
If you need an addiction treatment center in Tampa, WhiteSands can help. We begin with a careful evaluation of each client's psychological health. This allows our clinicians to recommend the ideal course of treatment. For instance, some clients are better suited to inpatient treatment. Others may need medical detox and residential treatment. Some clients are better suited for an outpatient treatment plan. Our clinicians individualize treatment to ensure that each person gets the customized support they need to be well. 
During the enrollment process, we acquaint clients with the various types of treatments and routines they can expect. Education is also an important component of treatment. Many people don't understand how addiction develops and 'works.' We help them to understand the various aspects of their substance use disorder so they can manage it better.  
When it comes to selecting the right treatments and therapies, these tips can help:
Include evidence-based treatments like cognitive behavioral therapy and dialectical behavioral therapy in your treatment plan. 

Include alternative and holistic therapies in your treatment plan. 

Always choose an accredited and respected addiction treatment facility.

Consider your support needs before choosing between a residential and outpatient treatment program. 

Be sure to enroll in therapies that are led by trained and licensed therapists or therapists who are certified to perform these treatments. 
Overcoming Drug Addiction in Tampa with WhiteSands Treatment Center
WhiteSands offers a complete lineup of professional addiction therapies and a full continuum of care. In addition to residential treatment, outpatient treatment, aftercare, and medical detox, we also feature dual diagnosis treatment and medication management. We can help you manage your addiction to achieve lasting recovery. Our clinicians are licensed and experienced. Our rehab is designed to support comfort, safety, respect for all, and treatment excellence. 
FAQ about Drug Addiction Treatment in Tampa
Are there specialized drug addiction treatment programs for specific substances in Tampa?
Yes, clients can enroll in programs that are geared toward specific substances such as alcohol or prescription drugs like opioids. Substance abuse takes many forms. Although our treatment center can provide treatment for any type of substance use disorder, we can provide customized treatment for different types of drugs. With addiction treatment, clients can forge a path to long-term recovery. 
What is the success rate of drug addiction treatments in Tampa?
More than 80% of people who complete addiction treatment programs remain alcohol or drug-free nine months after. Treatment works. Yes, some people will relapse. The relapse rate associated with methamphetamine is more than 90%. Generally, a relapse means that people need more treatment just as a person who experiences any other type of health-related relapse. Substance use disorders are complex and require solutions that are tailored to each individual to promote the highest degree of success. If you are searching for drug addiction treatment in Tampa, WhiteSands can help with our full range of treatment plans and therapies. 
How long do drug addiction treatments in Tampa typically last?
The addiction treatment process varies in time length. Some people achieve their treatment milestones more quickly than others. This is normal. Each person is different and requires a different approach as far as time goes. Some people achieve their treatment milestones more quickly. At WhiteSands, we are able to provide customized treatment to ensure clients have the support they need to progress through their recovery program at their own pace. 
Are there affordable drug addiction treatment options in Tampa?
People choose WhiteSands for their affordable addiction treatment plans and services. We accept a broad range of insurance plans. If you have questions about our enrollment process, we invite you to contact us. We can further acquaint you with our addiction recovery programs and paths to wellness. Call us to learn more or to schedule a consultation. 
If you or a loved one needs help with abuse and/or treatment, please call the WhiteSands Treatment at (877) 855-3470. Our addiction specialists can assess your recovery needs and help you get the addiction treatment that provides the best chance for your long-term recovery.