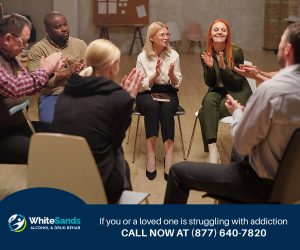 Understanding Drug Addiction
Drug addiction treatment is something that needs to be individualized for each patient who accesses it. Substance use disorders are complex and are different depending on the personal circumstances of the patient.
When seeking Drug addiction treatments in Orlando at an Orlando luxury rehab facility, it is important to remember that evidence-based treatments, therapy, and relapse prevention programming is always more important to the overall outcome of care than spa treatments and holistic healing practices. Your drug and alcohol rehab center in Orlando should put science-based care first, but these alternative treatments can be incorporated into a comprehensive whole-patient treatment plan for better overall wellness.
Drug addiction is a serious chronic disease that affects the body and the brain, with psychological, social, emotional, behavioral, and physiological aspects that need to be treated in an integrated treatment plan.  Many people think that you can overcome addiction by "just stopping", but in most cases, there is so much more to it.
Physical dependence on substances can cause severe issues like withdrawal and cravings that can become dangerous to one's health if cessation is not done correctly. The compulsions to use drugs that come with addiction are incessant and almost impossible to resist, especially as the addiction progresses over time.
Drugs also make changes to the chemistry of the brain and its reward centers that never really go back to how they were before, which is why relapse is so common. Addiction is a treatable disorder, but it does not have a cure.
Causes of addiction are varied, depending on the individual, but may include social problems, mental health disorders, behavioral issues, underlying emotional pain and trauma, and other complex issues that must be dealt with in order to move into recovery safely.
Some of the common signs of addiction include:
Feeling obsessed with finding and using a substance, or compulsions to use drugs

Lying to medical professionals or pharmacists to try and get more drugs

Isolation from loved ones and friends who may notice addictive behaviors

Being unable to get through the day without using substances to "feel normal"

Experiencing health issues, financial problems, and other serious difficulties due to drug use but continue to use them anyway

Stealing, engaging in sex work, or otherwise breaking the law to get drugs

Experiencing cravings and withdrawal symptoms when you try to stop, or otherwise being unable to cut back or stop drug use on your own
Although this may sound intense, by entering an alcohol, drug, and opioid treatment center in Orlando like White Sands, you will have the support, medical care, therapy, counseling, education, and treatments you need to gain relapse prevention skills, learn new behaviors, discover new ways of thinking, and heal any underlying issues that contributed to substance abuse. Taking your first step toward recovery and beginning to prepare for drug rehab is an important first step, and we are here to help.
Different Types of Drug Addiction Treatments in Orlando
Because every person is an individual, when they enter an Orlando recovery center they will have a medical and psychological assessment done to determine what types of treatment and programming will work best for their case. Some may need intensive medical support in an inpatient treatment plan, while others may need mental health care in a dual diagnosis program, and yet others might have a milder addiction and will do well in outpatient treatment.
Inpatient Drug Rehab in Orlando
Inpatient rehab is what it is called when you move into the Orlando recovery center for your detox and rehabilitation. This means that you pack a bag, and leave home for 30 days or longer, living inside the treatment facility day and night. 
This option is best suited for people who need medical care, psychiatric help, or oversight. It is also the best case for those quitting opioid drugs or those who may not have a sober-friendly or stable place to call home.
The main benefits to living inside the treatment center are the sober, supportive environment, and the structured living. You will learn healthy habits, create a routine that works for you, eat healthy food, get exercise, and have full days of programming that includes therapy, educational programs, groups, relapse prevention programs, and much more.
Inpatient drug rehab in Orlando is available at White Sands treatment center, along with several other inpatient rehab facilities throughout the state of Florida. At White Sands, you will have comfortable luxury accommodations, high-quality evidence-based treatments, and holistic care integrated into your customized treatment plan.
Outpatient Drug Addiction Treatment
Outpatient drug addiction treatment Orlando residents can access varies depending on where they go and what their needs are. There are different levels of outpatient care, but all of them have one thing in common: you do not sleep at the treatment center. 
Some people will live at home while getting outpatient rehab, while others will move into a safe sober living home nearby. You commute to the treatment center several times a week on a predetermined schedule, getting therapy, attending medical appointments, going to support groups, renewing prescriptions, learning about relapse prevention, gaining recovery skills and stress-reduction techniques, and much more.
The levels of outpatient care are:
Partial hospitalization programs (PHP) or day programs, that last most of the day, 5 to 7 days a week on average

Intensive outpatient programs (IOP), which are more relaxed, and usually provide around 9 hours of therapy and treatments to patients in the evenings or on weekends

Customized outpatient plans are generally used after a PHP or IOP as a step-down, keeping patients connected to the social groups, structure, and clinical care needed for long-term recovery
In the White Sands Orlando recovery center, all levels of care are tailored to the patient's unique needs. You can stay in treatment for as long as you need, and we will never rush you through your drug addiction treatments in Orlando.
Drug Detox Programs in Orlando
A medical detoxification program is usually the first step in any recovery program. It helps the body remove the last of the drugs from the body, and a team of professional clinicians, doctors, nurses, and/or counselors will make sure you stay safe while avoiding the ill effects of withdrawal which may include pain, distress, flu-like symptoms, seizures, and serious cravings. 
In most cases, you will live inside the residential treatment center 24 hours a day, with medical supervision, care, and support, and you may also be prescribed prescription medications to help ease symptoms. Some drug detox programs in Orlando even offer holistic healing methods to help naturally reduce pain and anxiety during this challenging time.
Medication-Assisted Treatment (MAT)
Medication-assisted treatment Orlando (MAT) is exactly what it sounds like. It is the prescription of medications during detox and rehab that will assist with the patient's treatment plan. These medications are FDA-approved and are often provided in a suboxone clinic or rehab center as part of an opioid use disorder treatment plan, or to help those quitting alcohol or benzodiazepine drugs.
Because some drugs like heroin or prescription painkillers ( Oxycontin, Morphine, Fentanyl, etc.) cause severe and long-lasting withdrawal symptoms that can take over a person's life for weeks or months after detoxing, medications like Suboxone have been developed. They are formulated to act similarly to opioid drugs in the body, without getting a person high or creating a new addiction. All they do is reduce cravings and stop the worst of the withdrawal symptoms. This is highly beneficial to people in treatment, as they will be able to focus on the other parts of treatment, and will avoid suffering the ill effects withdrawal can have on a person.
People in MAT programs for opioids and alcohol are far less likely to relapse, and over time the amount of medication given can be slowly tapered down on a doctor-prescribed schedule until the physical dependence is gone. This tapering method is also done with benzodiazepine drugs to help patients avoid serious withdrawal symptoms like seizures.
To find MAT services in your area, you can always speak to your healthcare provider, doctor, or a rehab clinic near you. White Sands is a treatment center that provides these types of medications to patients as part of a comprehensive care program that also involves therapy, behavioral health care, and more.
Therapy Options for Drug Addiction
Treating drug addiction involves therapy, and there are several options to choose from. Most addiction treatment programs give patients a variety of therapies, in combination with other types of treatment for a more holistic approach that heals the mind, the body, and the spirit all at once. Some common therapies used in addiction treatment are:
Cognitive behavioral therapy (CBT)

Dialectical behavioral therapy (DBT)

Dual diagnosis therapy for co-occurring mental health conditions

Family therapy

Individual therapy

Group therapy
These treatments are effective, as they work to not only address the current addiction, but also to heal the past, and provide new strategies, perspectives, and ways of thinking for the future. Patients also gain new skills and stress reduction techniques that will serve them in the future, as they cope with real-life stressors, triggers, and cravings later on in life.
There are many therapists around the city of Orlando who may be able to offer their expertise, but if you want an integrated program that includes a variety of treatments, delivered by therapists and counselors who are knowledgeable about addiction, it may be best to enter a rehabilitation program.
Choosing the Right Drug Addiction Treatment in Orlando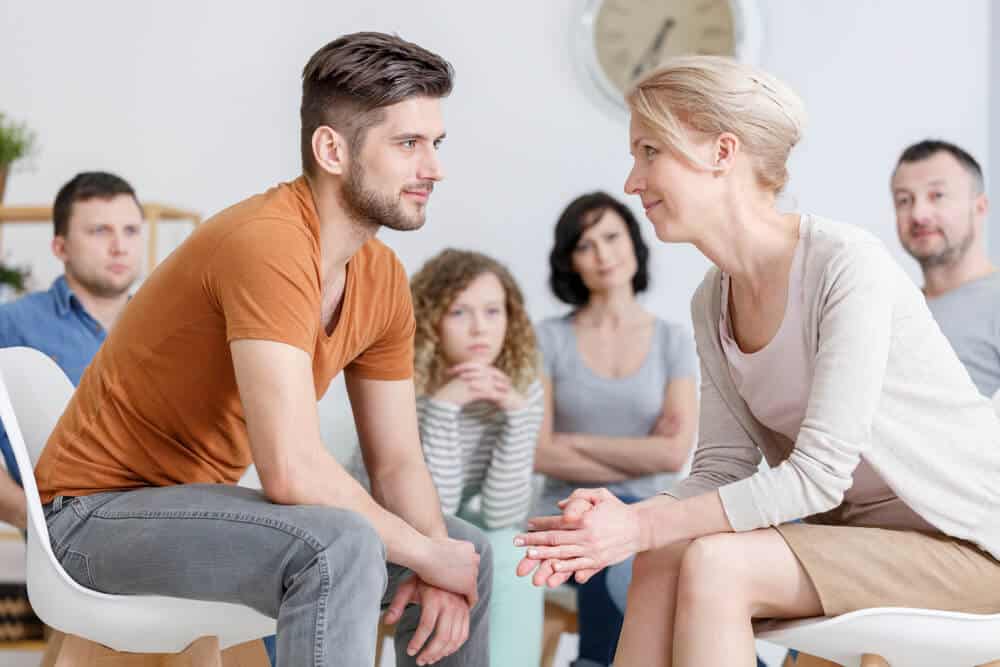 Selecting the right place for drug addiction treatments in Orlando may seem overwhelming, but here are some of the main things to look out for:
Medical care and access to prescription medications as needed during detox and rehab

A licensed and accredited facility that uses evidence-based therapies and treatments

Customized treatment plans, rather than a one-size-fits-all approach, with a variety of treatment options

Doctors, psychologists, psychiatrists, nurses, etc. who are credentialed, licensed, and up to date on their knowledge about trauma-informed care, recovery processes, and addiction treatment

A program that takes your insurance, or that is willing to work with you on making your treatment plan affordable to you

A location that works for you, especially if you are commuting from home to outpatient treatment often

A treatment center that provides long-term aftercare, ongoing support, and connections to groups, therapy, medical care, and recovery resources after you finish your rehab plan with them
Overcoming Drug Addiction in Orlando with White Sands Treatment Center
White Sands offers high-quality drug addiction treatments in Orlando, within a safe and sober luxurious environment. We use evidence-based care, combined with healthy living, support, community, and structure in inpatient and outpatient plans, to give our patients the best chance of achieving long-term recovery. Some features of the WhiteSands treatment center include:
Medical detox with full clinical care, holistic treatments, and prescription medications available as needed

Medication-assisted treatment plans

Dual diagnosis programs for people with co-occurring mental health issues

Several types of therapy including CBT, group therapy, individual therapy, counseling, etc.

Life skills programs and relapse prevention programs

Delicious and healthy meals to aid in healing and strength-building

Comfortable luxury accommodation with access to a full boxing gym, pool, spa, and more
Your comfort, safety, and healing are all important at White Sands, and our team will make sure you are getting the level of care you need to work through the roots of addiction while gaining new life skills you can bring forward with you into your new sober future. Please call us today at (877) 762-9364 to find out more about addiction treatment in Orlando.
Frequently Asked Questions About Drug Addiction Treatments in Orlando, FL
What types of drug addiction treatments are available in Orlando?
There are all levels of addiction treatment and care available in Orlando, including inpatient medical detox plans, residential rehab programs, partial hospitalization programs, intensive outpatient programs, and long-term custom aftercare treatments.
Are there inpatient drug rehab facilities in Orlando?
Yes, inpatient rehab is available in Orlando. The White Sands rehab center offers luxury accommodation along with professional, safe, evidence-based treatments to help those struggling with addiction overcome their substance use disorder.
Can I find outpatient drug addiction treatment programs in Orlando?
Yes, there are several types of outpatient treatment programs available for drug and alcohol rehab, including partial hospitalization programs (PHP), intensive outpatient programs (IOP), and customized outpatient and aftercare plans that can last for months or even years in some cases.
What drug detox programs are available in Orlando?
Orlando is home to several addiction treatment centers. At White Sands, the medical drug detox program can help people who are quitting cocaine, heroin, meth, prescription drugs, benzodiazepines, crack, ecstasy, amphetamines, fentanyl, and more. Some detox centers will even help people to wean off of their antidepressant medications safely providing therapy, mental health care, and holistic treatments at the same time.
How do medication-assisted treatments in Orlando work?
Medications given in MAT programs are called "replacement medications" because they act similarly in the body to drugs like heroin or morphine. They attach to the opioid receptors, which stops the body from producing painful or dangerous withdrawal symptoms and reduces cravings. This helps the patient in many ways, as it reduces suffering and allows them to move forward in their therapy and other addiction treatment without constantly being distracted and uncomfortable.
What kind of therapies are used in drug addiction treatments in Orlando?
The most common types of therapies used in drug addiction treatments are cognitive behavioral therapy, dialectical behavioral therapy, contingency management therapy, EMDR, motivational interviewing, rational emotional behavior therapy, psychotherapy, group therapy, and family therapy.
Are there specialized drug addiction treatment programs for specific substances in Orlando?
Yes, because different drugs have different effects on the mind and body, each person's treatment plan will be uniquely designed to help them with their specific needs. For example, a person who was misusing the Xanax that was prescribed for anxiety may need a dual diagnosis plan to help with their mental wellness, along with a tapering-off schedule to reduce dangerous withdrawal symptoms. A person who was using cocaine, on the other hand, will experience psychological withdrawal symptoms and may require a strong behavioral health plan.
What is the success rate of drug addiction treatments in Orlando?
According to NIDA (National Institute on Drug Abuse), Florida treatment centers tend to have a high success rate, with around 70% of patients successfully completing their addiction treatment programs.
How long do drug addiction treatments in Orlando typically last?
Everybody's program will be customized to their needs, but generally speaking, detox will take 5 to 12 days, inpatient rehab is usually 30 to 90 days, partial hospitalization programs last around 20 days, and intensive outpatient programs are anywhere from 15 to 90 days in length. Aftercare will last a lifetime with many treatment centers, keeping patients connected to helpful resources and care.
Are there affordable drug addiction treatment options in Orlando?
Yes, there are many treatment centers that pride themselves on being affordable, and there are state-funded treatment centers that are more cost-effective than luxury facilities may be. Health insurance can also affect the overall amount you pay out-of-pocket, covering at least a portion of your substance use disorder treatment and behavioral health therapies. 
If you or a loved one needs help with abuse and/or treatment, please call the WhiteSands Treatment at (877) 855-3470. Our addiction specialists can assess your recovery needs and help you get the addiction treatment that provides the best chance for your long-term recovery.