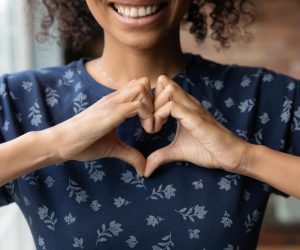 Patient Needs Are at the Forefront of Everything the Facility Does
A patient who attended our addiction treatment center in Tampa is pleased with how the staff members communicate and associate with their guests. 
"Rochae has been AMAZING!" says Samantha. "She always responds to any calls, messages, or emails helping get an individual into their program. You can tell she is passionate about getting clients help. 
Our addiction treatment centers' staff are passionate about each adult rehab program they offer for mental illness and substance use disorder. They work endlessly to ensure patients have the help, guidance, and care they require when they need it most. The clinicians and specialists at our addiction treatment center in Tampa offer a personalized approach to addiction recovery and mental health disorders. Whether patients seek trauma therapy, dialectical behavioral therapy, or dual diagnosis treatment, the specialists will create a recovery plan that caters to the patient's specific needs. 
If you or a loved one are struggling with addiction, call WhiteSands Alcohol and Drug Rehab today at 877.969.1993 to learn how we can help.
Assistance Throughout the Entire Recovery Process
WhiteSands Alcohol and Drug Rehab in Tampa understands that patients require direction and guidance throughout all levels of care. Our specialists offer ongoing support throughout treatment programs, so patients feel confident and secure in their journey toward sober living. Through various therapy for substance use disorders (SUD) and mental health disorders, such as dialectical behavior therapy (DBT) and cognitive behavioral therapy (CBT), patients can work through the recovery process with reassurance. 
A Full Continuum of Treatment, All Levels of Care
At the WhiteSands addiction treatment center in Tampa, patients will receive care throughout all stages of recovery. Some of the recovery programs and behavioral health programs that are offered through the facility include: 
Medically supervised detox (alcohol detox, drug detox)

Dual diagnosis

Inpatient treatment/inpatient rehab

Medication-assisted treatment MAT

Aftercare recovery programs

Mental health treatment 

Partial hospitalization program (PHP)

Intensive outpatient program (IOP)

Behavioral health programs

Cognitive behavioral therapy (CBT)

Dialectical behavioral therapy program (DBT)

Sober living/day-night treatment 

Trauma therapy 

Treatment for co-occurring disorders
Substance abuse and mental health treatment are more important now than ever, with a record number of individuals overdosing in the U.S. in the previous year. Through specialized treatment based on the personal needs of patients, lasting recovery is made possible.
After rehabbing in Tampa, check out some cool things to do that don't involve drugs or alcohol:
https://whitesandstreatment.com/things-to-do-in-tampa/
Get Into a Rehab Program Now
If you or someone close to you is struggling with substance abuse or a mental illness and in need of an addiction treatment program or mental health treatment, get in touch with the specialists at WhiteSands in Tampa, Florida today. Our facility offers a variety of evidence-based addiction therapies, as well as holistic therapies that have a proven track record of success. 
When you call, our team can do an insurance verification to see what sort of drug rehab program is covered under your insurance plan. The facility also offers in-house financing options for those who do not have insurance or need supplemental financial support. If you or a loved one is serious about seeking help for your addiction, get in touch with our team today. We are available on a 24/7 basis to take your call. The sooner you get into treatment, the faster you can lead a content life that is no longer controlled by your addiction. 
If you or a loved one needs help with abuse and/or treatment, please call the WhiteSands Treatment at (877) 855-3470. Our addiction specialists can assess your recovery needs and help you get the addiction treatment that provides the best chance for your long-term recovery.