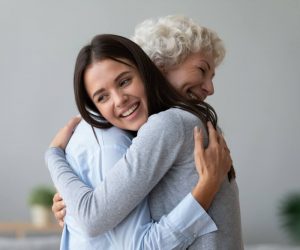 The Role Of Family In Addiction Recovery
It is not surprising that addiction affects more than just the substance-abusing or drug-addicted individual. Drugs and alcohol can easily damage multiple areas of a person's life. Drug abuse often impacts someone's finances, career, education, and undoubtedly interpersonal relationships with an individual's entire family and group of loved ones. Families of addicts often have a hard time addressing the issue of addiction treatment for several reasons. The good thing is that family counseling and other types of family programs that family units and loved ones can use for support.
No one should have to try and deal with drug and alcohol issues on their own, including family members affected by someone's substance abuse. At WhiteSands Alcohol and Drug Rehab, we offer inpatient treatment, outpatient treatment, family therapy programs, and other specialized care options. We know that each person we work with, and their families, have had different experiences as they have been struggling with addiction. That's why we provide fully customized substance abuse treatment plans for each client. 
If you or a loved one are struggling with addiction, call WhiteSands Alcohol and Drug Rehab today at (877) 640-7820 to learn how we can help.
Family Therapy for Loved Ones and Their Addicted Family Members
Substance Use Disorders have different effects on people based on several factors. If a person is close to their family or has a family of their own, the family dynamic is often impacted. It can be because the individual abuses substances that take money out of their budget that they do not have. It can also affect their employment status and isolate them from people close to them.
If you think one of your loved ones struggles with drug or alcohol abuse or has become addicted to any substance, there are signs and symptoms you can look for regarding their health, appearance, and behavior. Some signs of addiction include the following:
Changes in personality and behavior, including a lack of motivation, irritability, and agitation

Bloodshot eyes and frequent bloody noses

Shakes, tremors, or slurred speech

Change in their daily routines

Lack of concern for personal hygiene

The unusual need for money; financial problems

Changes in friends and activities
There are other signs, and everything from alcohol abuse to opioid addiction has its symptoms, but these are things to watch for if you think someone you love has an active addiction or goes through cycles of substance abuse. 
WhiteSands Alcohol and Drug Rehab offers family education and treatment programs with family involvement too. Do not hesitate to contact us even if you do not think your loved one is ready for substance abuse and mental health care right now.

Self-Care for People With an Addicted Family Member
Many people want to see their loved one begin a program for treatment and recovery and will do anything to make that happen. However, it is vital to make sure you are not doing further damage to your own health and well-being. Addiction help for family members is available, which covers how to help your loved one and yourself. Again, addiction affects the entire family and while it is essential to try and help someone, sometimes taking a step back and taking care of your own needs is the best course of action.  
Discover the easily available poison in the home family members can use here:
Get Help Today at WhiteSands
Please give us a call today if you want to know more about our programs that include addiction recovery with family support and involvement. We will review all of our individual therapy, behavioral therapy, and family therapy options with you.
If you or a loved one needs help with abuse and/or treatment, please call the WhiteSands Treatment at (877) 855-3470. Our addiction specialists can assess your recovery needs and help you get the addiction treatment that provides the best chance for your long-term recovery.