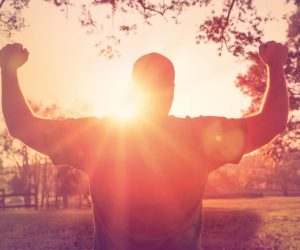 Patient Is Beyond Happy With His Addiction Treatment Experience in Fort Myers, Florida
Jose, a patient who attended WhiteSands' rehab center in Fort Myers, is forever grateful for his experience. Our treatment facility provides individualized treatment for those struggling with opioid addiction, drug addiction, alcohol addiction, and mental illness. If you struggle with a co-occurring disorder, individual therapy will help to ensure that you are stabilized on a psychological level so you are ready and prepared to tackle inpatient rehabilitation. Our facility offers evidence-based mental health treatment at their Florida drug and alcohol rehab center and continued care options so patients can feel reassured. 
"Thank you to the staff for everything, the structure of the program, the dedication of the staff, in general, was beyond amazing," he says. 
If you or a loved one are struggling with addiction, call WhiteSands Alcohol and Drug Rehab today at (877) 640-7820 to learn how we can help.
Different Types of Treatment
Our drug rehab center in Fort Myers, FL offers all levels of care and a full continuum of treatment options for patients. The two main types of treatment are:
Medically assisted detox in a comfortable environment

Inpatient treatment/residential treatment 

Outpatient treatment and outpatient therapies

(intensive outpatient program (IOP) and partial hospitalization program (PHP))

Family programs and SMART recovery 

Cognitive behavioral health therapy 

Individual therapy (heroin addiction, meth addiction, cocaine addiction, alcohol addiction)

Dual diagnosis 

Relapse prevention 

Life skills 

Support groups (alcoholics anonymous AA, narcotics anonymous NA)
During the admissions process, patients will undergo a patient assessment to determine the best addiction recovery program. Once complete, they may begin in the residential facility's 30 or 60-day alcohol or drug addiction treatment program. 
Each patient is unique, so each recovery program should also be unique. WhiteSands tailors each treatment program to patients' individual needs so that the foundation of recovery is uncovered, treated, and properly managed. If the underlying cause of an addiction is a mental illness, this must be treated and stabilized before beginning drug or alcohol addiction treatment. This process will ensure a smooth recovery and provide the patient with every opportunity to succeed in sobriety.
Find beaches to visit in Fort Myers for life after rehab here:
Struggling With Addiction? Get Help Now
The unique thing about WhiteSands Alcohol and Drug Rehab is that patients will work one-on-one with their therapists up to three times weekly. Unlike other treatment centers that rotate their staff, WhiteSands has a full-time team of therapists, medical doctors, clinicians, and counselors, which allows patients to develop a trusting relationship with them. 
If you or someone you love requires alcohol or drug addiction treatment, get in touch with WhiteSands Alcohol and Drug Rehab today. Custom treatment plans allow patients every opportunity to succeed in addiction recovery. There is no better time to seek help than now, as addiction is a progressive and chronic disease that worsens with time, and addiction is a life-threatening chronic disease that does not promise you a tomorrow.
Call our rehab center in Fort Myers today. Our team is available on a 24/7 basis to take your call and can help you get into treatment the same day.
If you or a loved one needs help with abuse and/or treatment, please call the WhiteSands Treatment at (877) 855-3470. Our addiction specialists can assess your recovery needs and help you get the addiction treatment that provides the best chance for your long-term recovery.