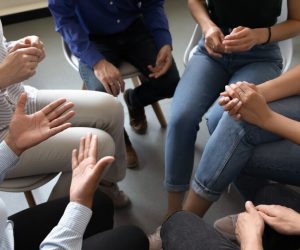 How to Choose the One for You
Orlando, like other parts of Florida and the rest of the country, has a problem with drug and alcohol abuse. Substance use disorder (addiction) is a challenging mental health disorder that affects almost all important areas of a person's life such as finances, work, relationships, family, physical health, and mental well-being. While it may be challenging to face alone, with professional help, addiction can be overcome and long-term recovery can be achieved through addiction treatment centers in Orlando such as WhiteSands Alcohol and Drug Rehab.
But what is it like to be in rehab for addiction? You may have questions such as whether rehab is like a hospital or is it more like jail. While each rehab is different, at WhiteSands Alcohol and Drug Rehab, you can expect a resort-like experience filled with healing and support backed by evidence-based therapies and treatment programs. The addiction treatment centers in Orlando help to build a new life foundation where alcohol and drug abuse ceases and sustainable recovery becomes possible.

At WhiteSands Alcohol and Drug Rehab, a typical day in our Orlando residential rehab programs usually starts at 6:00 am. You'll wake up in your private room and prepare for your day by showering, getting dressed, and then eating your healthy breakfast. Throughout the day from around 8:30 am to 4:30 pm, you'll attend various individual and group therapy programs and holistic treatment programs. You'll have short breaks between your treatment programs and during one of the breaks, you'll be served a delicious lunch.
After 4:30 pm, you become a guest at our luxury rehab facility. All of our amenities become available to you, such as board games, sporting events, swimming, and more, so you can learn to have fun and relax without alcohol or drugs – an important step in recovery from addiction. At around 10:30 pm, you'll head to your comfortable private room and get a good night's rest.
WhiteSands Alcohol and Drug Rehab offers you a supportive, caring, and healing environment. Our resort-like setting and amenities help to improve the recovery process because a comfortable guest makes for a successful patient. The support you'll receive from our compassionate staff members, healthcare professionals, and recovery community will help you through your recovery process, strengthening you during the more difficult days.
If you or a loved one are struggling with addiction, call WhiteSands Alcohol and Drug Rehab today at (877) 640-7820 to learn how we can help.
Are Addiction Treatment Centers in Orlando Affordable?
Substance use disorder treatment is a long-term process. Depending on individual needs, one can expect to be in residential and outpatient programs for one to three months or more. Since long-term treatment that includes behavioral therapy and holistic treatment in a luxury rehab setting combines several important aspects that require teams of professionals to complete, rehab can be costly at times.
Thankfully, health insurance can cover much of the cost, making treatment centers in Orlando through WhiteSands much more affordable. WhiteSands Alcohol and Drug Rehab will work within your budget, customizing your treatment plan to match your recovery needs, budget, and insurance coverage.
Furthermore, outpatient rehab tends to be more affordable than inpatient rehab and the length of your addiction treatment program Tampa can further affect the rehab cost. Feel free to contact WhiteSands Alcohol and Drug Rehab today to verify your insurance coverage and to find out more information on payment options and plans.
Addiction Treatment Centers in Orlando: What Criteria Should You Look For?
The National Institute on Drug Abuse (NIDA) has outlined what makes addiction treatment successful in its Principles of Effective Treatment. These principles can help you discern whether addiction treatment centers in Orlando can provide you with effective treatment.
The criteria to look for in an addiction treatment center of course begin with the basics such as accreditation. A Joint Commission-accredited addiction treatment center adheres to the standards of the addiction treatment industry and can also mean that it can provide important treatments such as medication-assisted treatment and medical detox programs that use prescription medications to manage symptoms.
The criteria for effective treatment according to the National Institute on Drug Abuse include:
Personalized treatment plans: No single treatment plan is suitable for every person. Addiction treatment is most effective when it is personalized to the individual needs of the patient.
Holistic or whole-patient treatment approach: Addiction is a complex and intertwined mental health disorder. To effectively treat it and build a foundation for sustainable recovery, other areas in the person's life should be addressed such as legal, vocational, social, psychological, and medical issues.
Provide treatment programs that are long enough to be effective: Treating addiction doesn't happen overnight. While each person may require a different treatment length, the average treatment length is usually around three months, including medical detox, inpatient rehab, outpatient rehab, and aftercare programs.
The rehab should have strategies to keep patients in treatment: Leaving rehab before a program is complete can be disastrous to treatment effectiveness, and rehabs should therefore have strategies that encourage a patient to complete treatment.
Provide behavioral therapy: Behavioral therapy is a cornerstone of addiction treatment. Behavioral therapies include therapeutic models such as cognitive-behavioral therapy and dialectical behavioral therapy among others offered in both individual and group settings.
Medications are an important part of treatment: Rehabs should provide medications during a medical detox and medication-assisted treatment (MAT) programs since they are crucial in helping a person safely and comfortably recover during detox and MAT programs are important for some people's recovery.
Assess and treat co-occurring mental health disorders: Co-occurring mental health disorders are a leading cause of addiction and should therefore be looked for and treated.
Learn about sober housing in Orlando in our blog below:
Addiction Treatment Centers in Orlando: 8 Steps to Finding the Best
Some of the most important steps to finding the best treatment centers in Orlando, FL are as follows:
1. Explore your options based on your needs such as inpatient treatment, outpatient treatment, and MAT programs
2. Check their accreditation and staff qualifications
3. Explore their amenities and holistic programs
4. Find out if they have round-the-clock care
5. Ensure they offer personalized treatment plans
6. Check whether they accept your insurance plan
7. Check what the public has to say about their services such as Google reviews
8. If it's important to you, ensure that they have amenities that will enhance your stay such as private rooms
Top Addiction Treatment Center in Orlando: Why WhiteSands Is the Best
For three consecutive years and counting, WhiteSands Alcohol and Drug Rehab have won the Best Addiction Treatment Center in Florida as voted for by Newsweek. WhiteSands Alcohol and Drug Rehab continues to shape the addiction treatment landscape as the leader in providing the best possible addiction treatment. At WhiteSands Alcohol and Drug Rehab, you will have the support you need with evidence-based treatment programs and holistic treatments to help you overcome your addiction.
If you or a loved one needs help with abuse and/or treatment, please call the WhiteSands Treatment at (877) 855-3470. Our addiction specialists can assess your recovery needs and help you get the addiction treatment that provides the best chance for your long-term recovery.