Fentanyl in Florida: Thousands Have Died of Overdoses in the Past Few Years
Addiction NewsFentanyl in Florida: Thousands Have Died of Overdoses in the Past Few Years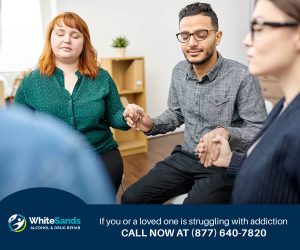 What's Behind the Overdose Epidemic in The Sunshine State?
Authorities are warning people in Florida about the dangers of fentanyl after thousands of fatal overdoses in the state in just the past few years, and the toll continues to rise as laced drugs cause more deaths here. To mark National Fentanyl Awareness Day on May 10, the Florida Department of Health called on residents to learn about the dangers of fentanyl in Florida. A news release from the department said the state experienced more than 5,900 reported fatal overdoses in 2022 alone, and teams responded to more than 105,400 overdose calls that year.
It's a nationwide problem, with fentanyl overdoses now said to be the No. 1 cause of death of Americans ages 18-45, and the potent drug is involved in more deaths of Americans under 50 than any other cause — including cancer, homicide, suicide, and heart disease. But the crisis is especially hitting Florida hard.
State Attorney General Ashely Moody spoke out about the dangers of this drug in January, citing a new study by Families Against Fentanyl that found the rate of children younger than 14 dying of fentanyl poisoning is faster than any other age group.
What is Fentanyl? 
Fentanyl, a highly potent synthetic opioid, has legitimate medical uses, mainly when used to treat severe pain. However, its potency — 50 to 100 times more powerful than morphine and 50 times more powerful than heroin — makes it incredibly dangerous when misused.
It is often now manufactured illegally and combined with other drugs or made into a powder — meaning there is no regulation on dosages or purities in these situations. It also isn't unusual for other illicit drugs to be unknowingly laced with fentanyl. This unknown factor makes it especially dangerous and, all too often, even fatal.
Because of these factors, fentanyl is often considered one of the strongest opioids around.
The Dangers of Fentanyl Misuse
When used, people taking fentanyl may experience side effects like drowsiness, relaxation, sedation, nausea, vomiting, dizziness, confusion, or euphoria. Urinary retention and respiratory depression are also possible.
During an overdose, people face potentially fatal effects, including stupor, comas, and respiratory failure that leads to death.
Because of its potency, fentanyl is highly addictive, and with continued misuse, users will develop a tolerance that makes them need more. Combined with the unknown quantities that can be present in illicit drugs due to a lack of regulation or testing, this can add up to a fatal situation.
How Florida is Responding to the Overdose Crisis
While fentanyl in Florida is related to fatal overdoses across the state, there are regions experiencing especially more dramatic spikes of problems due to this dangerous drug.
South Florida NBC affiliate NBC 6 reported earlier this month that medical examiners' records show there were 3,389 fatal fentanyl overdoses just in Miami-Dade and Broward counties since 2018.
Broward County is said to be the epicenter of the problem in Florida, making national news in the spring of 2022 when six spring breakers from New York, including five West Point cadets, suffered severe overdoses from fentanyl-laced cocaine.
Another alarming development is the slow increase of fentanyl-related deaths involving xylazine, an animal sedative that is sometimes mixed with fentanyl. Authorities warn that this can make things even more deadly because xylazine isn't an opioid — and that means the opioid antidote naloxone, also known as Narcan, can't reverse its effects.
Because of the continuing fentanyl problem, Florida legislators during the 2023 session voted to decriminalize fentanyl test strips, removing these strips from the list of banned drug paraphernalia — making Florida the 36th state so far to do so. It's one more tool that people have to test substances and possibly save lives by preventing accidental fentanyl overdose.
Recognizing the Signs of Fentanyl Overdose
According to the Centers for Disease Control and Prevention, fentanyl overdose symptoms are important to know because spotting them in time can save someone's life. This is what the CDC says to look for: 
Losing consciousness or falling asleep.

Body limpness.

Cold, clammy skin.

Discolored skin, especially the lips and nails.

Choking or gurgling sounds.

Slow, weak, or no breathing.

"Pinpoint" pupils that are small and constricted.
If an overdose is suspected, the CDC advises people to cal 911 immediately. If available, it's also recommended to administer naloxone, which is a nasal spray or injectable medication that can reverse opioid overdoses if given in time.
Additional steps include trying to keep the person awake and breathing, laying the person on their side to prevent choking, and staying with them until emergency responders arrive.
How Fentanyl Misuse is Treated in Florida
When people develop an addiction to fentanyl in Florida, getting professional help is crucial to overcoming the effects and dangers of this powerful drug. Luckily, there are treatment centers in the state that can help, including WhiteSands Treatment Center.
WhiteSands operates a network of inpatient and outpatient drug and alcohol rehabs across Floria, and the company has been recognized for three years in a row by Newsweek as the top choice for an addiction treatment center for Florida residents.
The first step for people to overcome fentanyl addiction is a drug detox program, which removes the substance from a person's body. Doing this at a top drug rehab facility like WhiteSands means patients can get medically-assisted treatment or medical detox to safely and more comfortably start on the road to recovery.
Detox is followed by drug rehab treatment, most often at an inpatient clinic where patients live on-campus and receive therapy and treatment to address the underlying factors of their addictions and begin to learn new coping mechanisms and strategies that will help them prevent relapse later. Aftercare continues after a stay in rehab because the road to recovery doesn't end after treatment at a rehab center.
WhiteSands Can Help if You're Struggling with Fentanyl in Florida
If you or a loved one are among the many people in Florida struggling with fentanyl misuse or addiction, don't wait — reach out for help today. Recovery is possible, but it all starts with finding a top drug rehab in Florida that can provide the support and knowledge necessary to put this dangerous drug in the past, once and for all.
The team at WhiteSands Treatment Center is ready to help, and you can rest easy knowing you're in good hands with the experts at our network of clinics and facilities. Get started on the path toward a better life today by contacting us online or calling 877-221-4535. We're here for you.

If you or a loved one needs help with abuse and/or treatment, please call the WhiteSands Treatment at (877) 855-3470. Our addiction specialists can assess your recovery needs and help you get the addiction treatment that provides the best chance for your long-term recovery.