Searching for treatment for an alcohol use disorder can feel overwhelming, especially when you are trying to figure out how you are going to pay for alcohol rehab treatment. It can be a serious expense for many people, especially if you are attending inpatient treatment and outpatient rehab for several months. Luckily, health insurance will likely cover some, if not all, of your treatment expenses.
The types of insurance plans that pay for alcohol treatment Tampa include:
Medicare

Medicaid

Market Insurance Policies

Employer-sponsored Insurance

Private Individual Plans (PPOs, HMOs, POS, EPOs)
Thanks to the Affordable Care Act, health insurance providers are mandated to offer at least some coverage for substance use disorders, including alcohol addiction and drug addiction. This means that if you have health insurance, you will have help paying for detox and rehab services.
It is always a good idea to get to know the extent of coverage that your plan provides, as it depends on your state of residence, the type of facility, the substance use disorder program, and the type of insurance coverage you are paying for. Some plans will pay for everything, while others may only partially cover your medications, accommodation fees, therapy bills, and other treatment costs.
Definition of Insurance
Insurance policies are a way to control risk and protect yourself against future financial problems. With health insurance, you pay a monthly or bi-monthly fee to an insurance company, and, in return, in the case of illness, injury, or other issues that require medical or behavioral health care, including substance use disorder treatment, they will pay some or all of your bills. Without insurance, you would have to pay out of pocket for all costs, which can be expensive.  
Common types of health insurance policies are:
Medicare – federal health insurance for people aged 65 or older, as well as some people with disabilities and serious diseases

Medicaid – state health coverage for adults with lower incomes, children, pregnant people, elderly adults, and people with disabilities

Market Insurance Policies – a combination of coverages tailored to each person's unique needs

Employer-sponsored Insurance – insurance provided as part of a hiring package, paid for by a person's employer

Private Individual Plans – These are PPOs, HMOs, POS plans, and EPOs, run by a private health insurance company as opposed to government-run insurance plans
Some of the variables that may affect the cost of your alcohol rehab and the specific coverage required may include:
Detox protocols and medical care

Medications prescribed

Types of therapies offered

Whether you require dual diagnosis treatment

If you stay in an inpatient residence or live at home in outpatient treatment

What type of rehab do you opt to attend (luxury rehab centers may not be covered)
Understanding the Different Types of Coverage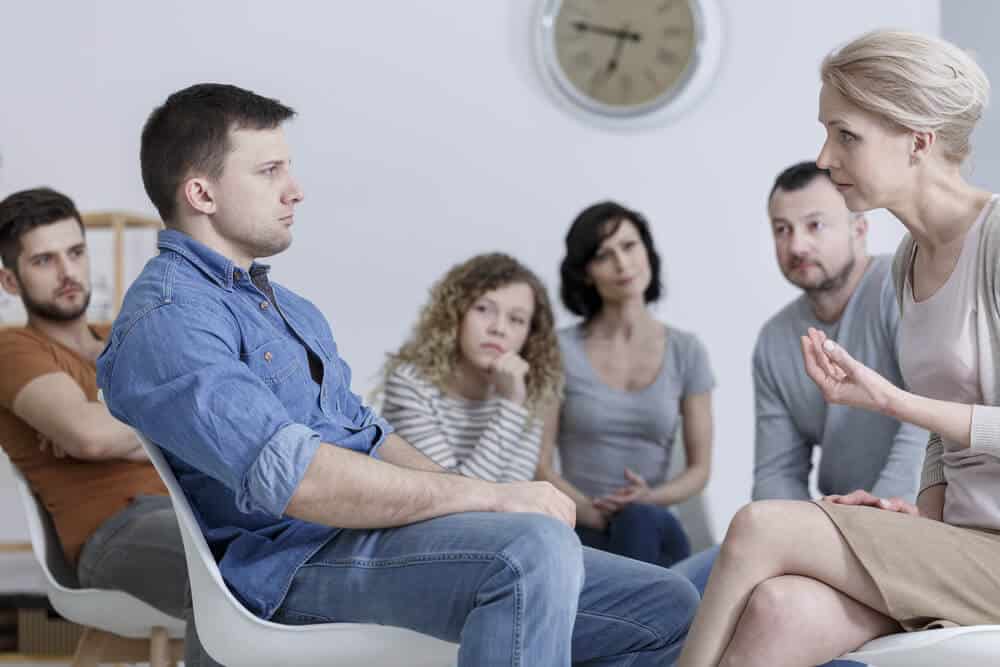 There are many different types of coverage available to US citizens, and it can be difficult to know what is and what is not covered by your policy. Some of the types of care that are often covered by insurance include:
Inpatient care

– this is also called residential rehab. It is when you move into the rehab center, living there full-time for anywhere from a few weeks to several months. Lodging, food, health care, and therapy are included in your stay, along with other addiction treatment programs.

Outpatient services

– during outpatient treatment you will not live inside the rehab center, although many patients will move into a sober living home (a shared home with sober roommates). Depending on your treatment plan, you may be able to return to work or school as you work through your rehabilitation program, coming in for therapy, support groups, educational programs, and other helpful treatments on a set schedule, for several hours per week

Medication-assisted treatment (MAT) programs

– are most commonly used for people with opioid use disorder and alcohol use disorders. Along with addiction treatment, FDA-approved prescription medications will be provided to the patient to assist in their newfound sobriety. For alcoholism, these medications make drinking alcohol extremely unpleasant, while helping to reduce cravings

Intensive outpatient programs (IOP)

– an IOP is a structured outpatient program that can be scheduled to suit a patient's daily schedule. It is usually 9 hours or more per week of therapy, treatments, meetings, appointments, and education, with a strong emphasis on relapse prevention, and taking responsibility for one's actions
As each insurance provider is unique in what they will and will not cover, it is important to read over your policy carefully, as there are potential out-of-pocket costs. This may include time limits on how long you can stay in an inpatient residence, it may include the types of medication or therapies you are provided with at the treatment center, and it may also include
You might have to pay a certain amount to reach a deductible before your insurance plan kicks in to pay their percentage, and you may also need to pay a copay for each visit. Getting to know the ins and outs of your insurance policy before starting treatment will let you know what to expect, and allow you to budget for these costs.
 Cost of Addiction Treatment
Several factors affect addiction treatment costs, including:
Your length of stay

in the treatment center, as the longer you access professional therapy, medical care, and other services, the more it will cost

The location of the facility

, because a downtown Los Angeles center will likely cost more than a rural facility

The level of care needed

(detox, inpatient, outpatient, etc.). If you are staying inside the treatment center, it will cost more for food, accommodation, etc.

Any special requirements

you may have, for example, some medications may be very expensive, or your insurance company may not believe they are necessary to alcohol rehabilitation and may not cover them
Although the bill for addiction treatment may seem high, it is important to understand that your health is more important than a number on an invoice. You deserve to get professional care from educated, experienced, and accredited doctors, nurses, counselors, therapists, and other addiction experts. You also deserve to be comfortable and safe as you detox and rehabilitate, and these services will come with a higher charge.
For this reason, understanding all costs of treatment, and what your insurance will cover, will ensure you don't go over budget while getting the best care possible.
Role of Insurance in Alcohol Rehabilitation
Insurance can take a lot of stress off your mind when you are preparing for alcohol rehab. Insurance providers must offer at least minimum coverage for substance use disorders, and the different types of coverage will likely pay for some, if not all of the programs like:
Outpatient rehab

Intensive outpatient programs

Partial hospitalization programs

Medicated detox plans
The specifics of your coverage will depend on your insurance plan, so it is important to learn the details of your policy before committing to a treatment facility.
Substance Use Disorder and Insurance Coverage
The Affordable Care Act (ACA) was enacted in 2010 to make affordable health care available to more US citizens, disallow companies to deny insurance to those with pre-existing conditions, and expand the Medicaid program to adults with low incomes. It also offered more options for care and increased the quality of care.
One of the most important parts of the ACA for those looking for addiction treatment is that it includes substance use disorders as one of the ten elements of essential health benefits, meaning that insurance coverage must offer at least minimum coverage for addiction treatment, behavioral health care, and rehab. This includes behavioral health treatment, counseling, doctors' services, inpatient and outpatient rehab, and more.
Thanks to the ACA, a pre-existing addiction or mental health concern cannot disqualify you from receiving coverage for treatments in the future, ensuring that getting help for alcohol addiction will not endanger your care in the future.
Reimbursement for Inpatient Rehab Services
If your treatment provider does not bill the insurance company directly, you may need to pay out of pocket for your inpatient rehab services and then request the money back from the insurance company. When this is the case, it is imperative that you know what your insurance will and will not cover before getting treatments, so you don't accidentally dig yourself into a financial hole. The steps to the reimbursement process are generally as follows:
You will pay for the care directly to the rehab center

You will file a claim with your insurance company, with proof of what you paid and when

The insurance company will send you a check or direct deposit with the percentage of that amount that they have agreed to pay in your policy
The top insurance providers that offer inpatient rehab services in the US include:
Blue Cross Blue Shield

Cigna

Aetna

Humana

United Healthcare

Tricare
Inpatient treatment is considered to have the most benefits of any addiction treatment, as you will move into a supportive, completely sober environment, often for 30 days or longer. You will have structured days filled with treatments and therapy designed to heal the body, mind, and spirit. You will be surrounded by caring professionals and like-minded peers who have a similar goal to you. Removing yourself from old hangouts and routines, while learning new healthy habits and relapse prevention techniques will give you the best possible chance at achieving a full recovery.
Partial Hospitalization Programs (PHP) and Insurance Coverage
PHPs for alcohol rehab are also known as day programs, offering comprehensive alcohol rehab treatment during the day, with the patient sleeping at home or in a sober home at night. It is a highly structured plan that runs a minimum of 20 hours a week and may include individual counseling and group counseling, along with recreational programs and other activities. PHPs serve as a bridge between inpatient treatment and outpatient care.
Insurance coverage for PHP treatment varies and depends on the type of insurance plan you have. Some insurance plans may cover the entire cost of PHP treatment, while others may only provide partial coverage. Additionally, some insurance plans may limit the amount of PHP days allowed.
Outpatient Program and Insurance Coverage
Outpatient rehab is any type of addiction treatment in which the patient does not live inside the rehab facility. This includes the partial hospitalization program and intensive outpatient program. Outpatient rehab is a lower-intensity type of treatment when compared to inpatient rehab, offering freedom and flexibility, so patients can get help without missing work or other important life responsibilities. IOPs may cost more or affect the level of coverage, as they are more intensive than a standard outpatient plan.
Insurance coverage is often comprehensive when it comes to outpatient treatment, and may include individual therapy, group therapy, medication management, and relapse prevention training. Some factors, like the length of the program, choice of healthcare provider, and specific treatments may affect the cost of outpatient rehab.
Mental Health Services Administration (SAMHSA) and Addiction Treatment Insurance Benefits
Health insurance coverage is made available thanks in part to the Substance Abuse and Mental Health Services (SAMHSA), a US government agency that works to improve the overall behavioral health of the American public and improve national standards for better quality of healthcare, including addiction care.
They advocate for those who require mental health care and substance abuse treatment, providing referrals and information services to individuals and their families facing mental and substance use disorders. Some of the addiction treatment insurance benefits SAMHSA has compelled insurance providers to cover include:
Inpatient rehab

Partial hospitalization programs (PHP)

Outpatient programs

Other additional services
Health Plan Considerations When Seeking Alcohol Treatment
Understanding your health plan and knowing if it is an HMO, PPO, etc. will affect the program you choose from your provider network and help you plan for out-of-pocket costs. A doctor consultation will determine your treatment needs and will help you find rehabs that will suit your unique requirements, but it might be up to you to find out if the rehab center will accept your insurance.
There may be certain restrictions within your insurance coverage to take note of, like whether they will pay the cost of staying in a residential rehab or the length of time you can spend in each level of care.  Reaching out to your insurance company regarding rehab facility acceptance before choosing your rehab facility will likely save you on the overall cost of rehab. It is always worth it to double-check with the insurance company before moving forward with treatment.
Factors that Affect Cost of Rehab Facilities & Treatment Options
The major factors that affect the cost of rehab include:
Levels of care and treatment options provided at the facility

Whether you are in inpatient or outpatient care

The rehab facilities' locations

How long did you stay in the treatment center

The amenities that are included in your program
Exploring Options for Payment Plans and Pocket Costs for Addiction Treatment Services
If your insurance plan does not cover all of your rehab-related costs, you may be able to ask the treatment center whether they offer payment plans or financial assistance. There are also private loan companies out there that can help you pay, or you may be able to crowdfund the total from caring friends, family, and online acquaintances. There is always an option, and if you are not sure what to do, you may wish to call your preferred rehab center and ask them for advice.
Summary of Alcohol Rehab Insurance Considerations
If you or a loved one has an alcohol use disorder, it is important to seek treatment as quickly as possible at 877-640-7820. Addiction is a serious condition that only worsens with time, so putting off care will only cause a bigger issue down the line.
Health insurance coverage will cover the costs of treatment for at least the minimum amount of addiction treatment, so you can rest assured knowing that your plan will be able to lessen the financial burden that may come from spending time inside rehab facilities.
Your healthcare provider or doctor will be able to guide you in choosing the level of care and types of coverage that will best be able to help you. This may include inpatient and/or outpatient rehab, medication-assisted treatments, partial hospitalization programs, intensive outpatient programs, and medical detox programs.
Keep in mind that treatment facilities differ in price, depending on where they are located and your length of stay, as well as the types of services they offer outside of core therapies (ex. Luxury accommodation, holistic treatments, etc.). From there, it will be a matter of choosing a treatment center that provides you with the necessary treatment you need, while working within the parameters of your health insurance plans.
If you or a loved one needs help with abuse and/or treatment, please call the WhiteSands Treatment at (877) 855-3470. Our addiction specialists can assess your recovery needs and help you get the addiction treatment that provides the best chance for your long-term recovery.