"WhiteSands has by far been the Best Rehab and Aftercare I've Ever Experienced"
After Multiple Treatment Attempts, Patient Finds Solace and Success Through WhiteSands"I am a seasoned rehab goer and have been to 10+", says Myranda, a patient who recently sought addiction treatment at WhiteSands in Orlando, Florida. "The care and community this company goes through is truly astounding", she adds.
A Full Continuum of Care and Treatment
"From residential in Plant City to their sober house and IOP program in Orlando", mentions Myranda. WhiteSands Treatment is committed to providing a full continuum of treatment options for individuals seeking help for addiction. They offer a comprehensive range of services designed to address the unique needs of each person at every stage of their recovery journey. 
The levels of care available at WhiteSands Treatment include:
Medical Detox:

A safe and monitored environment to manage withdrawal symptoms and ensure the stabilization of the individual's physical condition.

Inpatient Residential Treatment:

A structured and supportive environment where individuals receive 24/7 care, therapy, counseling, and evidence-based treatments.

Partial Hospitalization Program (PHP)

: Intensive treatment during the day while returning to a supportive environment in the evenings.

Intensive Outpatient Program (IOP):

Flexibility to receive therapy and counseling while living at home or in a sober living environment.

Outpatient Program:

Continued support, therapy, and counseling as individuals transition back into their daily lives.
With this comprehensive continuum of treatment options, WhiteSands Treatment offers a personalized approach to recovery, ensuring individuals receive the right level of care and support they need at each stage of their journey toward lasting sobriety.
Transforming Lives: WhiteSands Treatment Center's Legacy of Lasting Sobriety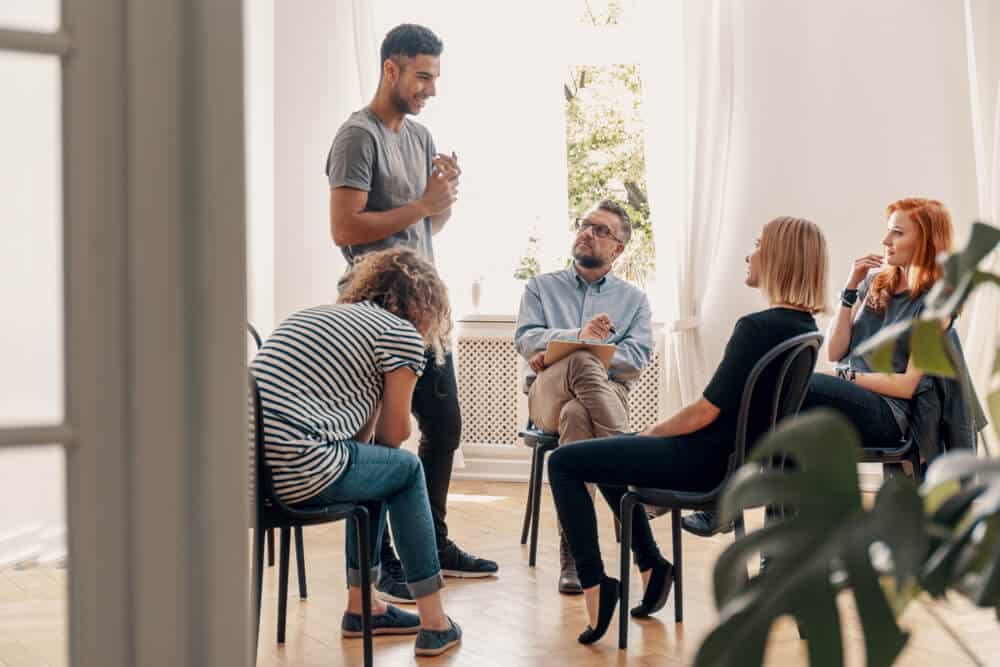 WhiteSands dedication to delivering evidence-based treatments and compassionate support has set them apart as a leading treatment facility in the field of addiction recovery.
Individualized Treatment:

WhiteSands Treatment recognizes that each person's journey to recovery is unique. They offer personalized treatment plans that cater to the specific needs and circumstances of every individual, ensuring a tailored approach to healing.

Comprehensive Continuum of Care:

WhiteSands provides a full spectrum of treatment options, including medical detox, inpatient residential treatment, partial hospitalization programs (PHP), intensive outpatient programs (IOP), and outpatient programs. This continuum of care ensures that individuals receive the appropriate level of support and resources at every stage of their recovery journey.

Safe and Nurturing Environment:

The serene and supportive environment at WhiteSands fosters healing and growth. Their facilities create a comforting atmosphere where individuals can focus on their recovery with the guidance of a dedicated team of professionals.

Dual Diagnosis Treatment:

WhiteSands Treatment Center specializes in addressing co-occurring disorders, such as mental health issues that may contribute to addiction. Their integrated approach helps individuals manage both addiction and any underlying mental health conditions for a more sustainable recovery.

Aftercare Services:

WhiteSands doesn't stop supporting individuals after treatment ends. They offer robust aftercare services, such as ongoing therapy, support groups, and relapse prevention planning, to ensure a smooth transition back into everyday life and continued support on the path to lasting sobriety.
Turn Your Life Around, Today
"If you're looking to stay sober and have the best support, this house is exactly where you want to be." WhiteSands Treatment is a beacon of hope for individuals struggling with addiction. With their full continuum of treatment options, compassionate staff, and evidence-based therapies, they provide the necessary tools and support for lasting recovery. Don't let addiction hold you back any longer; take the first step towards a healthier and happier life by seeking treatment today and calling WhiteSands Treatment at 877-640-7820. 
If you or a loved one needs help with abuse and/or treatment, please call the WhiteSands Treatment at (877) 855-3470. Our addiction specialists can assess your recovery needs and help you get the addiction treatment that provides the best chance for your long-term recovery.