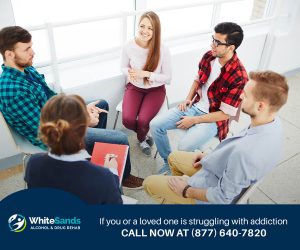 Understanding Substance Abuse: Alcohol and Drugs
The West Palm Beach substance abuse statistics are quite alarming today. Substance abuse is a brain disease that triggers a physical and psychological dependence on drugs or alcohol. When consuming drugs or alcohol an excessive amount and building your tolerance, you can easily become addicted to the substances. Someone might feel inclined to continue to consume alcohol or drugs due to the effect it has on the brain. The brain produces dopamine when someone consumes drugs or alcohol and that triggers the brain's reward system. This makes you feel good at the moment, but continuous use can emotionally and physically be dangerous to someone's life. It's important to recognize early signs of addiction before symptoms become so serious that the person affected needs to be hospitalized so their life isn't put at risk. Some of the warning signs and symptoms of substance abuse are: 
Problems at work, school, or home

Issues with concentrating or remembering 

Ignoring previous commitments and responsibilities

No explanation for absences 

Changes in sleep patterns

Lack of motivation out of nowhere

Having a new set of friends

Mood swings and changes in behavior out of nowhere

Being closed off and secretive about personal life
The Current State of Substance Abuse in West Palm Beach
When looking at Palm Beach County as a whole, which is the county West Palm Beach is in, overdose deaths are up 23% from 2022. In 2014, West Palm Beach substance abuse statistics state that they are ranked third in the state of Florida for cocaine overdoses. The most commonly abused substances in the US are alcohol, prescription drugs, cocaine, and stimulants. Cocaine happens to be the most abused substance in West Palm Beach. Cocaine is a very dangerous substance and can cause overdosing, which causes fatalities. It's important to seek help at a drug treatment facility near West Palm Beach, so overdosing doesn't happen. WhiteSands Treatment provides medical detox for people who are suffering from drug addiction, such as cocaine. The facility offers treatment plans tailored to each person. 
The Opioid Crisis in West Palm Beach
Florida is one of the states with a huge opioid crisis. The county with the highest amount of drug overdoses in 2021 was Palm Beach County, which is the county where West Palm Beach resides. When looking at the top drugs used in Palm Beach County, the drugs found were cocaine, heroin, MDMA, marijuana, hydrocodone, Vicodin, oxycodone, Xanax, methadone, and fentanyl. Because of such an increase in opioid addiction in Florida, rehab admissions increased significantly, and found that 18,000 people checked into drug rehab for opioid addiction specifically. When looking at the statistics under Florida Bureau of Vital Statistics, there were 14,708 deaths alone in 2020 from drugs. When looking at opioid-related deaths specifically, there were 7,842 in Florida, a 28% increase from 2019 (the previous year). Although the opioid crisis is still prevalent in Florida, it has slowly gone down more and more of the number of people who abuse drugs. With the continuous push for awareness and education for people battling opioid addiction, rehabs continue to be the driving force behind the lowering amount of people overdosing and dying from opioids. WhiteSands Treatment treats opioid addictions and provides a variety of treatments, so each person gets the best treatment plan for them, tailored to their specific needs. 
The Impact of Substance Abuse on West Palm Beach Communities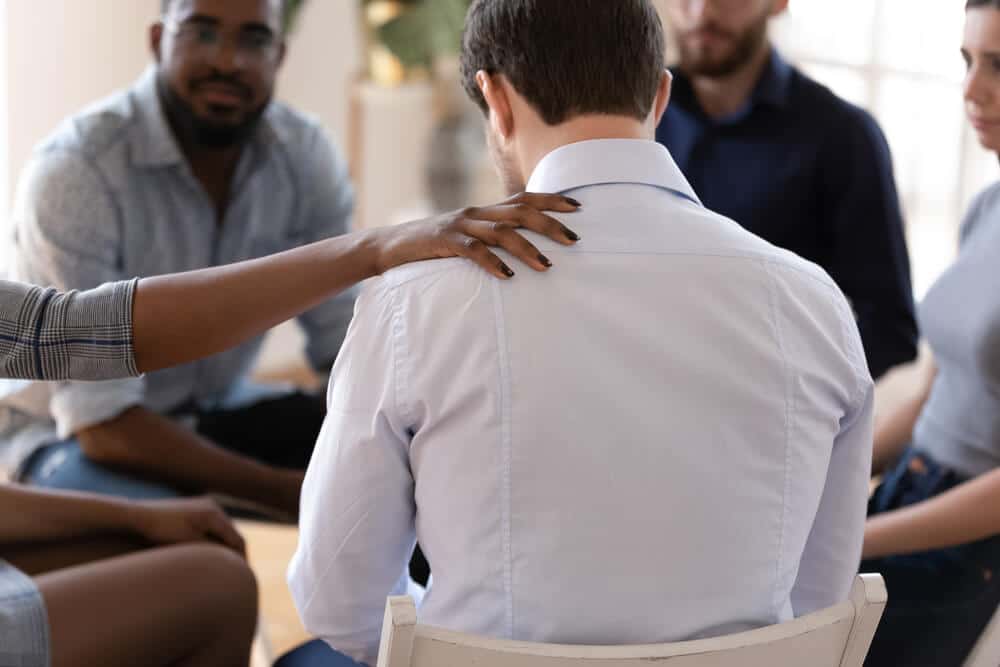 Substance abuse doesn't just affect the person suffering from it, it also affects their loved ones and friends. Substance abuse doesn't just make someone ill and dependent on something, it also can be very dangerous and life-threatening. Families in West Palm Beach will suffer from the impact of their loved one's physical and mental health. Addiction impacts young children even more, Psychology Today did a study and found that 1 in 5 children grows up in a home where one of their parents abuses drugs or alcohol. Witnessing their parents having a substance use disorder increases long-term effects on mental health issues in children. Children are still developing physically and mentally. They are also more likely to develop a substance use disorder. 
The economy in West Palm Beach will also be affected as people need to seek help at rehab for treatment. This treatment sometimes costs out of the West Palm Beach community's pockets. As West Palm Beach is part of Palm Beach County, the county offers a financial assistance program to residents who can't afford rehab treatment. It's covered under the Financial Assisted Agencies program under behavioral health services. 
Overdose Statistics in West Palm Beach
In 2021, Palm Beach County had the second-most life-threatening opioid overdoses with 525 deaths. About 1,165 people died from drugs being in their system in 2021. The amount of opioid overdoses continues to rise each year in West Palm Beach and can only be reduced with the right protocols and safety precautions in place. The only way to combat overdoses on drugs is to seek treatment at a rehab facility that specializes in it. WhiteSands Treatment has many locations in Florida that cater to people who suffer from drug addiction. WhiteSands Treatment offers treatments that can be done at a residential facility or outpatient facility. When people first reach out to WhiteSands Treatment for help, they will have to fill out and go through a thorough assessment. This assessment will give the WhiteSands staff the best plan of action moving forward with treating the patient. This will then be when the staff member doing the assessment will determine if the patient should enroll in a residential or outpatient treatment center. 
Treatment Options for Substance Abuse in West Palm Beach
West Palm Beach is filled with many resources and rehab centers nearby residents. When going through rehab, people usually feel less inclined to go back to their previous addiction when they aren't near where they live. WhiteSands Treatment has many locations around Florida; however, no locations close to West Palm Beach. This is a way that West Palm Beach residents can avoid triggers and be near drug dealers, people who are also addicted to the substance, and a new slate to start over. WhiteSands Treatment first has all their incoming patients go through an assessment that goes through their history of addiction starting from the beginning. 
After finding out the patient's history of addiction, the case worker can better assess whether they should be enrolled in a residential location of WhiteSands or an intensive outpatient facility. The next step that everyone goes through when starting rehab treatment at WhiteSands Treatment is medical detox. Once the substance is out of the patient's body, it will make treatment easier to get sober. WhiteSands Treatment believes that medical and holistic approaches to rehab treatment are necessary for the most effective way to become sober. Some of the holistic alternative treatments WhiteSands offers are art therapy, biofeedback, chiropractic care, and exercise therapy. Contact WhiteSands Treatment at 877-640-7820 to find the best treatment option for you.
Frequently Asked Questions about Substance Abuse in West Palm Beach
How do West Palm Beach's substance abuse statistics compare to the rest of Florida?
West Palm Beach is categorized under its county, which is Palm Beach County. When looking at the different counties in Florida, Palm Beach County has the highest percentage of people who are involved in substance abuse. The other counties were only a little less percentage of substance abuse compared to Palm Beach County. 
What are the health impacts of substance abuse in West Palm Beach?
Substance abuse impacts the health of people in West Palm Beach by being affected personally by drugs or alcohol or having a loved one who is addicted to it. Substance abuse can become so serious that an overdose can happen and increase the chances of death. One more time-consuming drug or alcohol could be the last time that person is alive due to overdosing. 
What treatment options are available in West Palm Beach for substance abuse?
West Palm Beach residents can find treatment options for substance abuse nearby or in a different city in Florida. WhiteSands Treatment treats substance abuse for people all over Florida and even all over the United States. Some of the treatment programs offered at WhiteSands Treatment are art therapy, medical detox, exercise therapy, and mental health therapy. 
How does WhiteSands contribute to combating substance abuse in West Palm Beach?
WhiteSands has patients from all over Florida and one of the cities patients travel from is West Palm Beach. WhiteSands works with patients with all different histories of substance abuse and helps treat it, so they can be sober. WhiteSands Treatment understands addiction treatment isn't one size fits all, which is why they give each patient a more tailored treatment plan, according to their needs. 
Are there preventative measures being implemented in West Palm Beach to reduce substance abuse?
There has been more awareness done in Palm Beach County in general about drugs and the dangers they impose on people's lives. The Palm Beach County school district now is implementing education on how to notice the specific signs of substance abuse. Education on substance abuse and recognizing the early signs are the main preventive measures that help to reduce substance abuse in West Palm Beach. 
If you or a loved one needs help with abuse and/or treatment, please call the WhiteSands Treatment at (877) 855-3470. Our addiction specialists can assess your recovery needs and help you get the addiction treatment that provides the best chance for your long-term recovery.