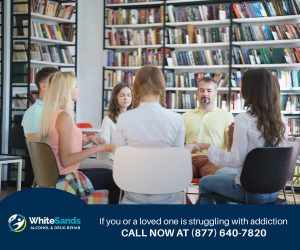 What is Alcohol Rehab Miami Like?
For Miami residents, the journey begins with a personalized assessment. Each individual's experience with addiction is unique, and WhiteSands Treatment ensures that the alcohol rehab Miami treatment approach matches this uniqueness. From detoxification to aftercare planning, the road to recovery is paved with a mix of medical support, counseling sessions, group therapies, and wellness activities.
But it's not just about the treatments and therapies. The environment plays a pivotal role. The serene surroundings, combined with Miami's natural beauty, offer residents a tranquil backdrop to their healing journey. Imagine recuperating with gentle sea breezes and the distant sound of waves; it's as therapeutic as the treatments themselves.
Moreover, the supportive community at WhiteSands Treatment is invaluable. Fellow residents, experienced staff, and dedicated therapists form a tight-knit community. This collective spirit ensures that every individual feels understood, supported, and motivated to push through challenges.
Where Miami Meets Recovery
At WhiteSands, the essence of Miami is infused into the recovery process. The facility leverages the city's natural beauty, offering healing in an environment that feels both serene and invigorating. Residents are not just restricted to indoor treatments; the Miami ethos of embracing life outdoors plays a significant role. With therapies that incorporate nature and the elements, the journey to sobriety is both therapeutic and revitalizing.
But what truly sets WhiteSands Treatment apart is its commitment to the local community. Miami residents find more than just a rehabilitation center here; they discover a community that understands their struggles and stands by them at every step. From the very first assessment to the comprehensive aftercare programs, WhiteSands ensures that every individual feels seen, heard, and valued.
In essence, when you think of where Miami meets recovery, WhiteSands Treatment stands tall as a symbol of hope, transformation, and community spirit. It's where Miami's heartbeat syncs with the rhythm of recovery, creating a harmonious tune that resonates with every resident seeking a brighter, sober tomorrow.
Discover Alcohol Rehab at WhiteSands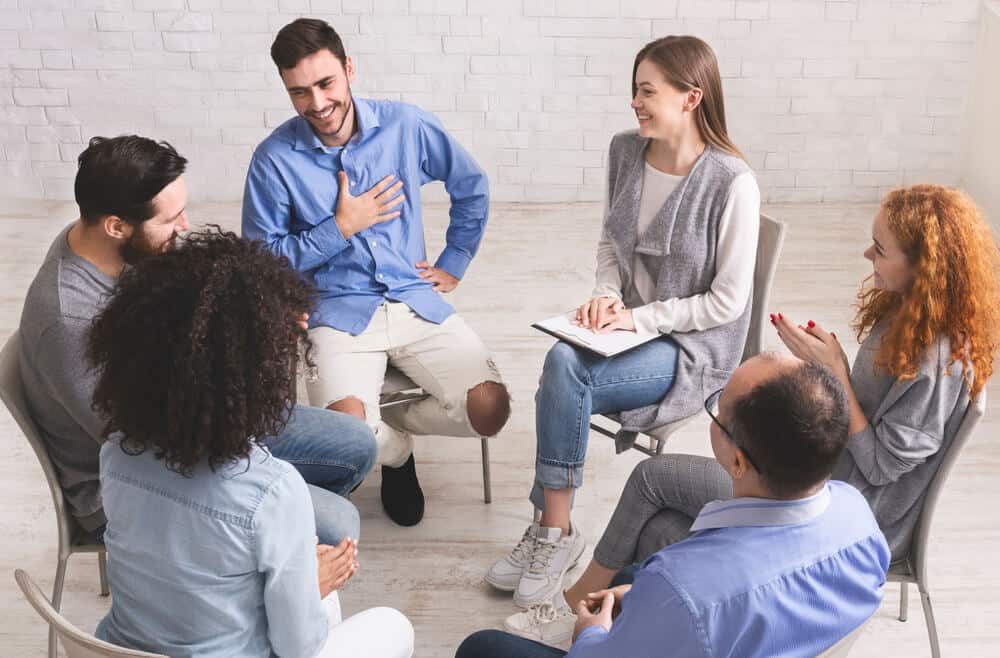 WhiteSands Treatment stands as a beacon for those seeking a new direction, a fresh start. For Miami residents caught in the whirlwind of addiction, this facility offers a chance to rediscover life to its fullest, free from the shadows of alcohol.
Stepping into WhiteSands, one immediately feels the confluence of professional care with a deep sense of compassion. The center's holistic approach to treatment ensures that every individual's unique needs are catered to, from physical detoxification to emotional and psychological healing.
What sets WhiteSands Treatment apart from other alcohol rehab Miami centers is not just its state-of-the-art facilities or evidence-based treatments, but its unwavering commitment to the local community. Miami residents are not mere patients here; they're family. Every story is honored, every challenge acknowledged, and every victory celebrated. With a supportive network of therapists, medical professionals, and fellow residents, the path to recovery becomes a shared journey, filled with understanding and mutual growth.
Discovering alcohol rehab at WhiteSands is akin to uncovering a hidden gem within Miami's vast landscape. It's where the city's vivacity meets the calm, steady pulse of healing. For Miami residents, WhiteSands Treatment isn't just a place; it's a transformative experience, a beacon of hope in their quest for sobriety and renewed life.
Tailoring Alcohol Rehab for Miami's Community
From the onset, WhiteSands Treatment delves deep into understanding the core of each individual's struggle with addiction. Miami's rich cultural fabric means residents come with varied backgrounds, experiences, and triggers. Recognizing this, WhiteSands crafts treatment plans that resonate with each person's life story, ensuring a more profound connection and a higher likelihood of lasting recovery.
Beyond the therapeutic sessions and medical interventions, what truly sets this alcohol rehab Miami center apart is its community-centric approach. Miami residents find more than just clinical care at WhiteSands; they discover a community that stands with them, reflecting the spirit of unity and support that the city is renowned for.
The facility itself, nestled amidst the beauty of Miami, offers an environment that harmoniously blends the tranquility needed for recovery with the energetic pulse of the city. This balance ensures that residents remain connected to their roots while forging a new path toward sobriety.
Redefining Alcohol Rehabilitation for Miami Locals
WhiteSands Treatment is not just a facility; it's a movement, redefining alcohol rehab Miami style, with a keen focus on the unique needs and nuances of the city's residents.
Miami is more than just dazzling beaches and vibrant nightlife. It's a melting pot of cultures, histories, and stories. Recognizing the depth and diversity of these narratives, WhiteSands Treatment has pioneered a revolutionary approach to alcohol rehab. Their method isn't about mere detoxification and treatment; it's about understanding the soul of Miami and its residents, tailoring interventions that resonate deeply with those they serve.
The heart of this transformation lies in personalization. At WhiteSands, Miami residents are not statistics or numbers. They are individuals with distinct stories, challenges, and dreams. By crafting personalized rehabilitation plans, WhiteSands ensures that every individual feels seen, heard, and, most importantly, understood.
The center's approach goes beyond the walls of its facility. By embedding itself within the fabric of the Miami community, WhiteSands Treatment bridges the gap between clinical care and community support. Residents of Miami do not just find a rehab center at WhiteSands; they discover a haven, a community that stands with them as they journey from the throes of addiction to the peaks of recovery. Call WhiteSands Treatment at 877-640-7820 to learn how to enroll in an alcohol rehab Miami. 
FAQs
What is Alcohol Rehab Miami?
Alcohol rehab Miami refers to the range of treatments and programs available in Miami to help individuals struggling with alcohol addiction. These can encompass various therapeutic interventions, including medical detox, counseling, and aftercare support.
How long does the average treatment program last at an Alcohol Rehab in Miami?
The duration varies depending on the individual's needs and the severity of the addiction. Common program lengths are 30, 60, or 90 days, but some individuals may require longer or shorter stays.
Are there specialized programs for Miami residents at local alcohol rehab centers?
Many alcohol rehab centers, like WhiteSands Treatment, offer programs tailored to the unique needs of Miami residents, taking into account the local culture, environment, and challenges of the city.
Is detoxification a part of the alcohol rehabilitation process in Miami centers?
Yes, detoxification is often the first step in many Miami-based alcohol rehab programs. This process ensures that individuals safely and effectively rid their bodies of alcohol under medical supervision before transitioning to further therapeutic interventions.
If you or a loved one needs help with abuse and/or treatment, please call the WhiteSands Treatment at (877) 855-3470. Our addiction specialists can assess your recovery needs and help you get the addiction treatment that provides the best chance for your long-term recovery.