For many people, the best way to overcome a substance use disorder is by checking into inpatient rehab Tampa. Tampa residents can choose between short- and long-term stays in rehab, depending on their unique needs, but in general, the longer a person stays inside a treatment center for addiction treatment, the better their overall outcome will be, especially if the facility offers a combination of evidence-based therapies and holistic treatments.
Inpatient Rehab in Tampa
Inpatient rehab is what it is called when you move away from home, and into a treatment center for several weeks or months at a time. You will live inside the supportive facility, staying in a dorm room or a private room, getting treatment like therapy, health care, and group activities every day. The World Health Organization defines rehab as "essential", as it promotes "good health, prevention of disease, (and) treatment."
The goals of inpatient drug or alcohol rehab are to break up unhealthy routines, teach helpful behaviors and thought patterns, heal the underlying causes of addiction through therapy, and give you the tools and skills you need to stay sober when you leave the treatment center. Living in a completely sober environment can also prevent relapse during the first few vulnerable weeks of recovery.  
If you are trying to decide between inpatient vs. outpatient rehab, the best course of action is to speak with your primary healthcare provider or a mental health specialist. They will be able to guide you toward what will work best for your unique condition.
Benefits of Inpatient Rehab
Content: Detail the benefits of inpatient rehab, providing specific examples and citing authoritative sources. Benefits of inpatient rehab
Some of the main benefits of inpatient rehab are:
Receiving detailed clinical assessments from professional doctors and mental health specialists

Staying in a safe, controlled environment that is completely free from access to drugs and alcohol

Being removed from the stresses of everyday life so you can focus on healing

Having full support from doctors, mental health experts, and counselors 24/7 to keep you safe and healthy

Having the opportunity to learn new healthy routines and gain a new understanding of how the body and mind, thoughts, and behaviors are connected to addiction

Having a variety of treatments available to you, for a whole-patient approach to healing

Dual diagnosis and mental health care are often offered within inpatient rehab clinics
The National Institute of Health also cites inpatient rehab as being helpful to society as a whole, as it can result in crime reduction, reduced risk of infectious diseases in the community, and improved overall social function.
Tampa Rehabilitation Center Options
Tampa rehabilitation center options include a variety of inpatient services. You can choose from high-end luxury facilities that have comfortable amenities like swimming pools, private gyms, and private chefs, along with a variety of therapy options and spa treatments.
There are government-run facilities that are cost-effective, using proven evidence-based care to heal the underlying causes of addiction, without costing an arm and a leg. Tampa is also home to plenty of treatment centers that fall in between these two extremes, many of which are at least partially covered by most health insurance companies. Deciding what type of treatment center you are looking for will help you narrow down your search for the best inpatient rehab facility for you.
Treatment Evaluation Tampa: Finding the Best Fit
Finding the right rehab center for your unique needs is important, which is why it is essential to get a proper treatment evaluation. Tampa has many different types of facilities, and not all of them cater to addiction and mental health issues. For example, people who have had a heroin addiction for years will likely need to find a place that offers medication-assisted treatment (MAT), like suboxone or methadone.
Many people don't know that they have a co-occurring mental health condition like anxiety or bipolar disorder because the substances have been masking their condition. These issues can be discovered during a professional evaluation. Treatment centers that provide dual diagnosis programs for comorbid mental illness will be the best fit in this case.
Substance Abuse Evaluation in Tampa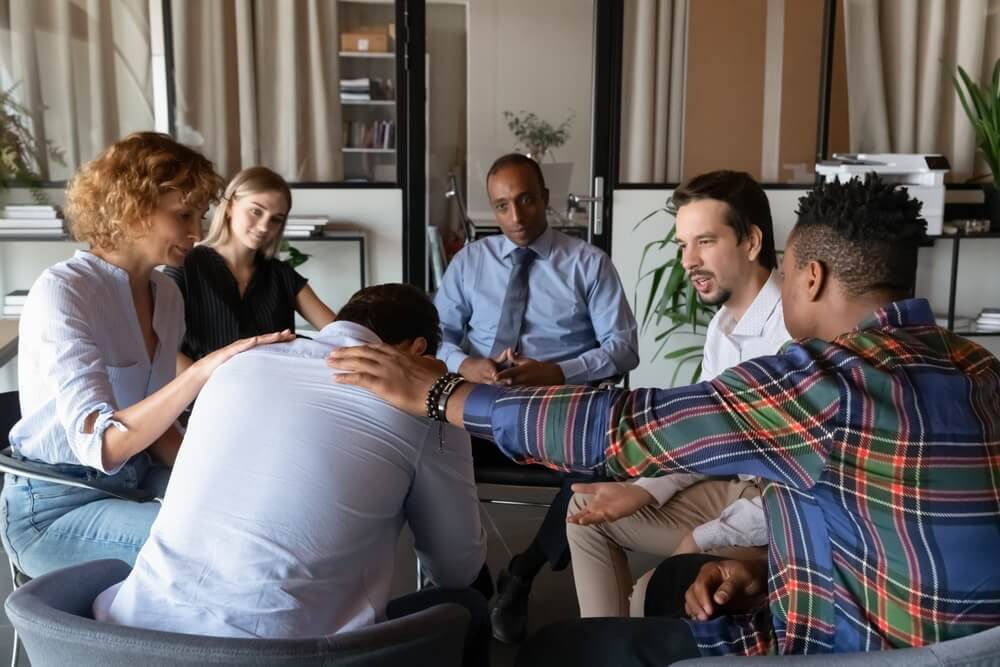 Everybody has their own unique needs, so getting a professional evaluation from a doctor and/or a psychiatrist is the best course of action when choosing an addiction rehab center. Substance abuse evaluation in Tampa is often done in several steps. You will likely have:
A medical examination by a doctor or nurse, to determine whether you need additional medical care or a medication-assisted detox program

A psychiatric examination, done by a psychiatrist, psychologist, or another mental health professional, will involve lots of questions about your substance use, your thoughts, emotions, and other personal questions

Some treatment centers will also interview you to find out more about you. They may want to know if you have any treatment goals or long-term life or health goals that they can help you achieve, or they might want to know more about your history of substance use, and your life.
All of these questions, evaluations, and examinations are done so that your program can be tailored to your needs, so the more honest you can be, the better.
Inpatient vs. Outpatient Rehab: Weighing Your Options
Inpatient rehab is usually the better option for people who have been using substances for a long time, those who have experienced relapse, and those who have a co-occurring mental health condition. It is a supportive, substance-free place, where the only aim is treatment and better health.
Outpatient programs are only recommended for people who are not experiencing cravings or other signs of relapse. It can be a good way to slowly go back to your everyday life responsibilities like work, taking care of your family, or going to school, while staying in close contact with therapists, doctors, and support groups.
Because you have so much more freedom, in most cases outpatient treatment is only recommended after a stay in inpatient rehab, unless you cannot be away from home for practical reasons.
Frequently Asked Questions about Inpatient Rehab in Tampa.
What is inpatient rehab in Tampa?
Inpatient rehab is a type of treatment program in which the patient moves into the rehab center for the full extent of their treatment program, usually for 30 to 90 days at a time.
What are the benefits of inpatient rehab?
Inpatient rehab provides intensive, comprehensive care to patients while removing them from the everyday stress and temptations of their lives.
How can I evaluate if inpatient rehab is the right choice for me?
For most people, even a short stay in inpatient rehab can be beneficial. Talk to your doctor or a mental health professional to find out whether inpatient rehab is right for you.
What are some reputable Tampa rehabilitation centers?
The top Tampa rehab centers that meet all state-wide inpatient rehab requirements include WhiteSands, Turning Point, Riverside, and Operation PAR.
How is substance abuse evaluated in Tampa?
Medical and mental health professionals will meet with the patient, giving a full medical and psychological examination to find out what types of treatments will work best for the individual.
What are the requirements for inpatient rehab?
Inpatient rehab centers in Florida need to meet licensing standards for medical services, treatment planning, detox services, and educational services, they must provide evidence-based therapy (not just spa treatments or holistic medicine), and they have to hire state-licensed therapists. The best treatment centers will also achieve CARF or Joint Commission accreditation.
How does inpatient rehab differ from outpatient rehab?
The main difference is that you live inside the treatment center 24/7 in inpatient rehab, while in outpatient treatment you can live at home or in a nearby sober living facility and attend to some of your regular daily responsibilities and routines. Inpatient rehab is more intensive and focused, often with full days of treatment, and 24-hour care available for those who need it.
Are psychological assessments part of inpatient rehab in Tampa?
Yes, accredited inpatient treatment facilities like WhiteSands in Tampa will offer psychological assessment and treatment services, ensuring each patient gets the right types of therapy, medical care, behavior health care, and holistic care they need to overcome addiction and move into long-term recovery. Call WhiteSands at 877-640-7820 to learn more about the evaluation process.
If you or a loved one needs help with abuse and/or treatment, please call the WhiteSands Treatment at (877) 855-3470. Our addiction specialists can assess your recovery needs and help you get the addiction treatment that provides the best chance for your long-term recovery.