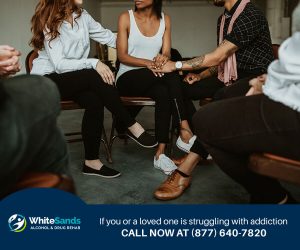 Opioid use disorder is a serious mental health issue and a chronic disease that affects the way a person can think, behave, and interact with the world around them, as well as affecting their physical and mental health.
When a person receives treatment for an opioid addiction, they need help with so much more than just the physical dependence these types of drugs cause. They also need treatment for mental health, with a combination of evidence-based therapies, stress-reduction strategies, and relapse prevention strategies that will help them heal the underlying causes of addiction while gaining new skills to help them in the future. Art therapy for addiction can play an important part in many people's healing processes.
The Science Behind How Art Therapy Helps
If you are wondering how art therapy helps a person who is dealing with addiction, the answer is complex. Art therapy is facilitated by a professional art therapist, working to help a person to improve their cognitive and motor functions as they work to better understand themselves. Making art with like-minded individuals can promote insight into their lives as they develop their social skills.
Because art can help a person express themselves beyond their verbal capacity by using symbols, colors, and kinesthetic opportunities, it can empower the individual, and help them build their self-esteem and improve their ability to communicate. This promotes a better overall mental well-being.
Benefits of Art Therapy for Addiction
Some of the major benefits of art therapy for addiction include:
Helping patients to enhance their quality of life by

improving communication and interpersonal relationships

Improving mental health, by providing insights, self-awareness, and personal development opportunities

Reducing stress, teaching self-soothing techniques, and providing an emotional outlet

Improving cognitive function and memory processing

Helping manage addiction by distracting from withdrawal symptoms

Improving symptoms of anxiety, depression, and other mental health disorders

Working through traumas and difficult life experiences

Giving patients an alternative

to putting their deepest feelings into words
Charting the Steps to Addiction Recovery with Art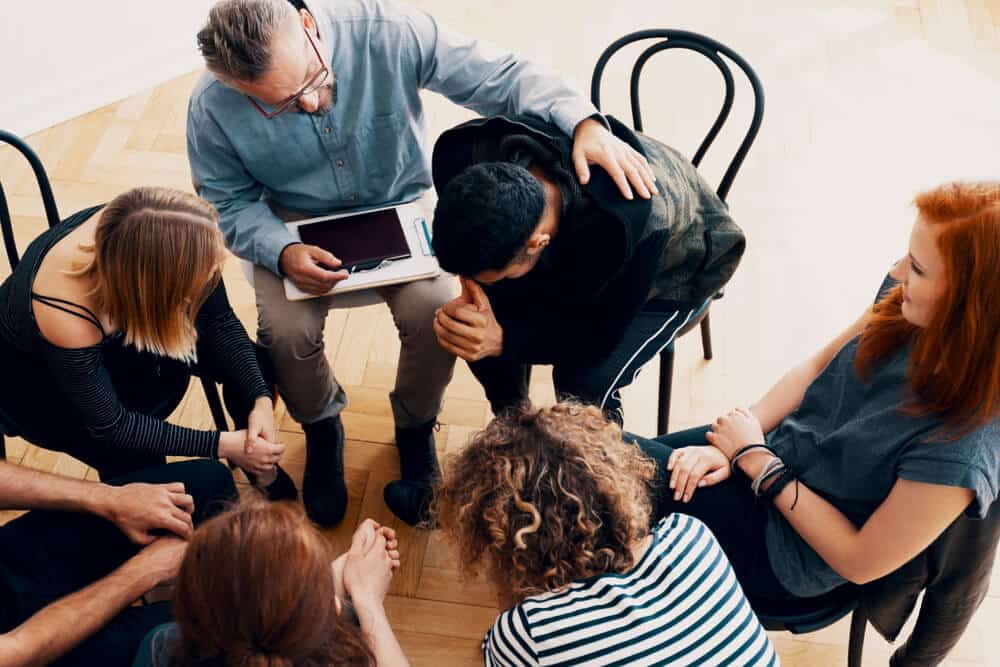 In a 12-step program, the steps to addiction recovery include:
Admitting powerlessness over the addiction

Believing in a greater power

Deciding to turn our lives over to the care of the greater power

Taking a fearless moral inventory of ourselves

Admitting the exact nature of our wrongdoings

Becoming ready for the higher power to remove these character defects

Asking the higher power to remove our shortcomings

List all the people we have harmed

Making amends to people we have harmed wherever possible

Admitting when we were wrong

Using prayer or meditation to improve contact with the higher power

Helping and supporting others in their recovery
Art therapy can be used in conjunction with many of these steps, using symbols, colors, shapes, and expression to find the truth within yourself, to better understand your motivation in life, to express your belief in a higher power, and to focus on as you meditate and connect with whatever your own higher power or muse may be. It can be used to reduce stress and fear and to connect with others who are in recovery as well.
Inspiring Art Therapy Ideas for Addiction
Some art therapy ideas for addiction recovery include:
Art Therapy as a Recovery Tool: Ideas and Implementation
When used as a complementary treatment, alongside evidence-based care and medications, art therapy can be a powerful tool for recovery. Some art therapy for addiction recovery ideas include:
Dancing in a dance movement group therapy class

Putting on a puppet show to tell a story about their life

Writing a song to express a certain emotion they have been struggling with

Drawing a mandala to learn to meditate and focus on their feelings

Painting the way a time in their life made them feel
Scheduling art therapy after a long morning of inpatient psychotherapy is a good idea, as patients may feel tired and emotionally vulnerable, with difficulty staying engaged in the afternoon.
Frequently Asked Questions about What is Art Therapy for Opioid Use Disorder?
What exactly is art therapy in the context of opioid addiction?
It is a complementary therapy that can be used alongside evidence-based treatments, to improve a person's mental health, and overall well-being as they battle opioid addiction.
How does art therapy help individuals battling opioid addiction?
It is one of many tools that can help an individual regain their sense of self, overcome addiction, reduce stress, and learn to communicate as they overcome addiction and move into a state of recovery.
What are the significant benefits of art therapy for opioid use disorder?
. Unfortunately, most people with opioid addiction will have experienced danger, violence, and trauma in their lives, from overdose scares to withdrawal pain to abuse and homelessness. Art is an excellent outlet for dealing with the aftermath of this stress and trauma.
How can one start incorporating art therapy into their recovery journey?
You don't need much to incorporate art into your life. Get some dollar-store art supplies, or even a pen and pencil, and try coming up with a song, drawing a picture, or simply making a mess with art supplies and see what comes out of it.
Can art therapy replace traditional treatments for opioid addiction?
No, but it is an excellent addition to an evidence-based treatment plan, helping reduce stress, pain, and trauma while improving self-esteem and self-knowledge.
What are some popular art therapy activities for addiction?
Popular art therapy activities include collaging, writing thank-you cards, drawing Zentangles, song or poetry writing, paper mache, and role-play activities. The key is to choose activities that don't require a high level of skill, with a low barrier to entry. Anybody can make something from clay or paint a picture, which removes frustration and helps a person focus on the creation.  
How do professionals integrate art therapy into addiction recovery programs?
Art therapy is an integrated process, with a trained therapist guiding the patients in creating art, talking about what they are making, and helping them to gain an understanding of their emotional responses, their thoughts, and their past. It can involve physical art projects, role-playing, acting, or music, helping patients express themselves in new ways when words don't always do the trick.
Are there any contraindications or challenges in using art therapy for opioid addiction?
Some patients may resist art therapy, especially if they do not think they have the "talent" needed to properly express themselves, or if they don't believe in the effectiveness of art as a legitimate therapeutic method, or feel like it is childish.
If not overseen by professional therapists, art therapy can also bring up emotions and stress without helping the patient process them. Art therapy must be always in the hands of experienced psychologists.
To understand more about the role of professional art therapy in the treatment of opioid use disorder, or to find out about how you or a loved one can get treatment for opioid addiction, please call WhiteSands at 877-640-7820.
If you or a loved one needs help with abuse and/or treatment, please call the WhiteSands Treatment at (877) 855-3470. Our addiction specialists can assess your recovery needs and help you get the addiction treatment that provides the best chance for your long-term recovery.