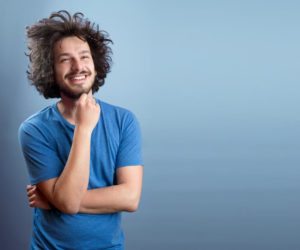 Sober Living Tampa at WhiteSands Treatment May Be Your Best Option for Recovery!
When a person struggles with drug and/or alcohol addiction, going home to where they used to do drugs and drink only surrounds them with temptations. Some people also may not have a safe place to return home to once they complete a rehabilitation program. In both of these instances (and many more examples), sober living Tampa can help. Other names for sober living include transitional living and halfway houses in Tampa Bay.
While the plans and concepts of each living facility may vary slightly, some of the basic plans for a home for Tampa Bay sober living include:
A person commits to sober living, including refraining from any drug and/or alcohol abuse.
Residents are encouraged to participate in meetings, such as 12-step programs like Alcoholics Anonymous, Cocaine Anonymous, or Narcotics Anonymous. Sometimes, a Tampa Bay sober living home will ask its residents to participate in community service activities.
Residents may share a common meal together where residents prepare or clean up after the meal.
Residents must often participate in regular drug testing as further proof of their commitment to sobriety.
Typically, residents can come and go as they please during the day. Some sober living homes may have a curfew for their residents, but this can vary based on a person's job placement.
Is There a Difference between a Halfway House and Sober Living?
Some programs may use the terms halfway house and sober living interchangeably. However, there are traditionally different definitions of each. For example, halfway houses typically require that a person has completed or is actively enrolled in a formal rehabilitation program. Halfway houses may also have a time limit on how long a person can stay at the home, usually less than 12 months. In some instances, halfway houses may receive state funding, which provides for additional services such as a 24-hour house manager.
Sober living facilities are those where a person may or may not be actively participating in a rehabilitation program. Some people may use a sober living facility as the beginning of their rehabilitation. These facilities do not usually receive any type of state funding. A person or their insurance coverage is usually responsible for paying the expenses associated with staying at the home.
While each facility type requires sobriety as a stipulation of living in the home, some facilities will have a policy about a single episode of relapse. A person may be on something that is similar to a probationary period where a person may have to participate in more frequent drug testing or in additional programs to support their sobriety. While ideally a person in a sober living facility will not relapse, the statistics regarding drug relapse are important to acknowledge. A person should always ask the sober living Tampa facility about their policies regarding relapse episodes.
Benefits of Sober Living Facilities
According to a study published in the Journal of Psychoactive Drugs, an estimated 40 percent of residents in sober-living facilities stayed sober in a six-month period. An additional 24 percent of those polled reported that they stayed sober for most of the time they were in sober living. Anyone who has ever attempted to get sober can attest that getting and staying sober is very difficult. However, receiving the support of any program and facility, including sober living Tampa, can help a person experience a greater chance of success. By having the support of fellow individuals pursuing sobriety and a safe and sober place to live, a person can begin their functional return to society.
For more information on sober living Tampa and how this option can provide safety and peace of mind for a loved one, please call 1-877-855-3470.
If you or a loved one needs help with abuse and/or treatment, please call the WhiteSands Treatment at (877) 855-3470. Our addiction specialists can assess your recovery needs and help you get the addiction treatment that provides the best chance for your long-term recovery.