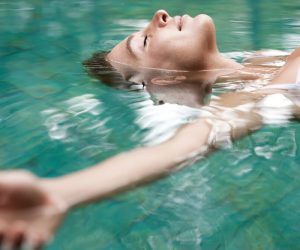 Top Rated Detox Center for Alcohol and Drugs in Fort Myers
WhiteSands Alcohol and Drug Rehab is the top-rated detox center in Fort Myers. Our comprehensive continuum of care will ensure you will not only be successful in detoxing from drugs and alcohol but you will also have full support, care, and help moving forward into rehab and beyond.
From our medical detox program to our inpatient rehab and into outpatient care, we provide a full spectrum of programs to ensure your recovery is successful and long-lasting. Our highly trained staff will work with you to create a customized program, and you will be fully involved in every step of your treatment when you are with us.
If you or a loved one are struggling with addiction, call WhiteSands Alcohol and Drug Rehab today at 877.969.1993 to learn how we can help.
What Is Medical Detox?
Medical detox is a drug and alcohol detox program that combines prescription medications under clinical supervision with therapy, counseling, and dual diagnosis treatment if needed, to help you get through the most challenging parts of detox as smoothly as possible. We provide FDA-approved, prescription doses of medicine to alleviate drug cravings, keep you safe from severe withdrawal symptoms, and keep you comfortable as the drugs leave your body. You will be supervised 24/7 to ensure everything goes as planned and that you are resting and eating properly and staying hydrated.
How Long Does Detox Last?
The timeline for detox is different for everybody and depends on which drugs you are detoxing from, how long you were taking them, and your physical and mental status as you enter detox.
In general terms, detox takes around five days to two weeks, with the worst of your withdrawal symptoms developing 72 hours after you last use the substance. After that peak, you will gradually feel better every day until you are stable enough to move on to a rehab program.
What to Expect in Detox in Fort Myers
When you enter the WhiteSands Alcohol and Drug Rehab center in Fort Myers, an intake interview and health screening is the first step. We will do a complete medical exam and check for any psychological disorders or issues to see if you need a dual diagnosis treatment and ensure you are healthy enough to start detoxing. We will evaluate your level of addiction and interview you to learn about drug use and your medical history, get to know you as a person, and learn what you want to get out of your time with us.
We will go over the entire process with you to avoid surprises and answer all of your questions. At WhiteSands Alcohol and Drug Rehab, we use a trauma-informed methodology, meaning we understand that people may need extra time and care when it comes to big decisions like this. We want you to be an informed collaborator in your treatment process, and we will always get consent before doing anything.
Once we have completed our intake procedures, you will move into our detox facility for the entire time it takes for the drugs to leave your system. This facility has 24-hour medical staff available to you, a comfortable bed, and a TV. We will follow the treatment plan as discussed with you, using prescription medications to keep you safe and comfortable as you detox.
Detox Centers in Fort Myers That Use a Slow Taper
At our detox center in Fort Myers, we use a slow taper method for drug detox, so your body will not experience severe shock or withdrawal symptoms. We employ our Medically Assisted Treatment (MAT) program to assist with discomfort and drug cravings. Our caring staff will ensure you are safe and supported the entire time you are detoxing. Therapy and peer groups are also introduced early in your detox, so you will have help dealing with emotions or trauma that could come up.
What Happens After Detox?
Detox is only the first step in addiction treatment, and it is strongly recommended that you immediately enter our residential rehab program for a minimum of 30 days after detoxing. The longer you stay with us, the lower your risk of relapsing will be.
Our inpatient rehab uses a combination of education, behavioral therapy, counseling, and group therapy to help you change your core perspective on life, addiction, and your future and get to the root of your addiction. We will create a schedule to keep you busy and productive to make the most of your time with us. We also allow you plenty of recreational time and have incredible amenities, including a total boxing gym, a rec center with games and snacks, a pool, and beautiful walking trails, and a gazebo you can enjoy. After your days full of programming, you are treated as our esteemed guest.
We believe relaxation and freedom from stress are essential factors in your recovery, and we will do everything we can to help you feel welcome and part of our sober community.
When you leave our inpatient program, we can help you transition gradually back to your life through one of our outpatient programs. These programs offer full support and continued access to doctors, therapists, and groups as you begin using your sobriety skills in the real world. We can also refer you to sober living homes in your area if you need a structured place to land.
When you join us for alcohol detox or drug detox, we will help you choose the suitable therapies and programs and medications if needed to get you on the track to getting sober and living the life you want to live.
If you or a loved one needs help with abuse and/or treatment, please call the WhiteSands Treatment at (877) 855-3470. Our addiction specialists can assess your recovery needs and help you get the addiction treatment that provides the best chance for your long-term recovery.