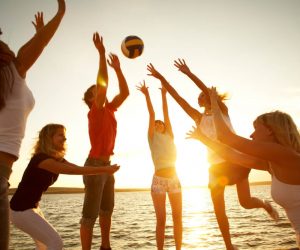 Best Prescription Drug Rehab in Fort Myers
Prescription drug use has become an increasing concern for many Americans and has left many in the despair of addiction, not knowing where to turn for support. Prescription drug addiction affects the user and leaves an impact on the loved ones of the person addicted. Leaving families needing to find prescription drug rehab in Fort Myers to get out of the depths of their addiction.
WhiteSands Alcohol and Drug Rehab provides patients with a holistic treatment approach that will help you or a loved one get to the bottom of what has been fuelling their addiction. We have been named the top-ranked addiction center across Florida for a reason, and that is the exceptional care we provide our patients through our inpatient and outpatient programs. As you receive top-tier counseling at our prescription drug rehab in Fort Myers, you will have access to our state-of-the-art amenities that will increase your success with your sobriety by preparing you for a smooth transition back into your daily life.
If you or a loved one are struggling with addiction, call WhiteSands Alcohol and Drug Rehab today at 877.969.1993 to learn how we can help.
Prescription Drug Rehab and Treatment
Prescription drug use typically happens innocently as you take medications to manage pain or mental health concerns. You are taking the drugs prescribed to you by your doctor to control how you feel, which seems safe enough. The downside of these medications is the addictive components that can produce feelings of euphoria or relief for someone suffering. Learning how to manage the symptoms of your pain or mood disorders without abusing the medications provided involves incorporating new holistic and therapeutic measures to cope with the symptoms that arise. When you enter into prescription drug rehab in Fort Myers, you will begin counseling to understand the underlying emotions tied to your addiction.
Prescription Drug Detox Fort Myers
Prescription drugs are composed of highly addictive substances that can have a wide range of withdrawal symptoms associated with them. A medically supervised detox procedure provides patients with support from medical professionals to help guide them through the withdrawal symptoms. When you enter into detox, you will meet with an addiction detox specialist who will gather your background information with prescription drug use and medical history. Once a more precise picture has been made of your unique story, a proper detox plan can be made that will ensure your safety and keep you as comfortable as possible.
Inpatient Prescription Drug Rehab
Inpatient prescription drug rehab provides an opportunity for you to remove yourself from the environment that has fuelled your addiction previously—providing you with the pause you need from your day-to-day life to focus on yourself and your innermost needs. The structured days will allow you to create a healthy routine that you can incorporate into your life after treatment to set you up for success in recovery.
Inpatient allows you to have the private, confidential space that you need to get individual and group counseling. Addiction can be a lonely place for many. By being in a facility with other people living with addiction, you will create therapeutic connections with other like-minded individuals.
Outpatient Prescription Drug Rehab
Outpatient prescription drug rehab in Fort Myers is a good option for those who need flexibility within their treatment schedule to maintain their life commitments within work, school, and home life. You will still be given opportunities to attend our center in Fort Myers to complete counseling sessions throughout the week, individual and group while allowing you the freedom to return home each night to be with family and loved ones. An outpatient is a good option for those with a sound support system within their family and loved ones and are self-motivated and driven for their recovery goals.
Dual Diagnosis Treatment for Prescription Drug Addiction
Many Americans struggling with prescription drug addiction have a coinciding mental health concern or mood disorder. Dual diagnosis treatment provides patients with the medical and emotional support they need to address each problem individually. Once each situation has begun to stabilize on its own, you will start to see how they both can negatively affect one another and exacerbate symptoms of each. Contact WhiteSands Alcohol and Drug Rehab today to discover how our prescription drug rehab in Fort Myers can help you overcome your mental and physical addictions.
If you or a loved one needs help with abuse and/or treatment, please call the WhiteSands Treatment at (877) 855-3470. Our addiction specialists can assess your recovery needs and help you get the addiction treatment that provides the best chance for your long-term recovery.