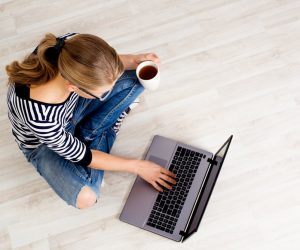 How to Find the Best Drug Rehabs
When you live with an active addiction, you want to know that when you reach out for help, you turn to the right rehab center that will understand your unique needs and situation. It can be challenging for some to know what to look for when choosing top-rated drug rehabs to support them in reaching their overarching sobriety goals. Many options are available, but you will want to find a treatment center that speaks to your specific wants and needs and adequately fits your lifestyle and learning needs.
Here are some things to bear in mind as you begin your search for the best drug rehab program:
The location of the rehab
The types of services offered
The daily routine and schedule within the rehab center
What the room and board situation is for that drug rehab
Treatments that are used
Visitor policy for patients
The medical detox processes offered
Payment options available or insurance coverage offered
Is there traditional and alternative measures to treatment offered
If 12-step meetings are incorporated into your treatment
The services and amenities offered
What goals does the program have the patients
The length of treatment programs
Is there aftercare options provided upon completion
If you or a loved one are struggling with addiction, call WhiteSands Alcohol and Drug Rehab today at 877.969.1993 to learn how we can help.
Qualified Staff in Drug Rehabs
Healing from addiction requires patients to demonstrate new levels of vulnerability that will probably feel foreign for most people entering drug or alcohol rehab. For this reason, you want to know if the staff you are putting your trust in our qualified and trained to support patients through this challenging and vulnerable time. To find out if the drug rehab you are interested in has qualified staff, you should ask and learn about the certification required for staff and if they are licensed.
Treatment Options Available in Top-Rated Drug Rehabs
Drug addiction treatment is not a one-stop-shop for all patients. It requires a multifaceted approach that will target your specific needs and history with drugs. Finding a drug rehab program that offers patients various evidence-based therapy models will ensure that you will better understand the underlying reasons for addiction and reframe your way of life to support your sobriety.
Amenities in Top Drug Rehabs
Patients often aren't entering into drug rehab to experience the amenities. With that said, having access to different amenities will help support patients in staying in drug rehab as your comfortability is held in the highest regard. Top-rated drug rehabs can provide patients with amenities ranging from recreational activities, spa services, or holistic treatment measures. The use of amenities is essential learning in your road to recovery. You learn to experience new ways of experiencing joy and fulfillment while also providing yourself with proper self-care.
MAT Drug Rehab
Depending on your drug of choice, there may be potential for severe, unpleasant withdrawal symptoms and, in some cases, potentially fatal side effects. Patients at risk can be offered to participate in a medication-assisted treatment (MAT) program during drug detox. Under the supervision of a doctor and nurses, you will be provided with medication that will ease the severity of your withdrawal symptoms and maintain your overall physical and emotional health and well-being.
Dual Diagnosis Treatment in Drug Rehabs
It is common for many individuals living with drug addiction to have a co-occurring disorder. Often, patients will turn to drugs as a way of self-medicating for this mental health or physical ailments without the intention of forming an addiction. Unfortunately, the longer you treat your co-occurring disorder with drugs, the higher chance you have of developing a drug addiction. Dual diagnosis addiction treatment allows patients to examine their substance use disorder and mental health or physical disorder individually and examine how they impact the other. You will learn natural, holistic treatment methods for both conditions to maintain your overall health and well-being.
WhiteSands Was Rated the Top Alcohol and Drug Rehab in Florida by Newsweek Magazine
WhiteSands Alcohol and Drug Rehab has been ranked the top alcohol and drug rehab in Florida for the unique and individualized treatment approach provided to each patient. We believe that everyone has the right to remove the pains of addiction from their life and discover their passion and zest for life again. We work with our patients through evidence-based treatment methods to heal from addiction within their minds, bodies, and souls. Our patients complete our rehab programs and report feeling they have rediscovered the person they always wanted to be again. If you're going to experience the WhiteSands difference, contact one of our friendly staff today to see why we are among the top-rated drug rehabs in Florida.
If you or a loved one needs help with abuse and/or treatment, please call the WhiteSands Treatment at (877) 855-3470. Our addiction specialists can assess your recovery needs and help you get the addiction treatment that provides the best chance for your long-term recovery.