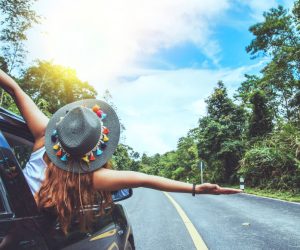 Deciding Where to Go for Rehab
Deciding where to seek treatment for substance abuse disorders can be just as important as committing to making a significant change in your life and beginning recovery. In some situations, it's great to have readily available drug and alcohol treatment resources nearby. This way, supportive family and friends are available whenever you need them. It also makes it easier to transition from inpatient to outpatient therapy if you seek treatment where you currently live. However, there are many reasons to relocate when looking for addiction treatment for yourself or one of your loved ones. 
A fresh start is a good move at several points in life and when you are beginning a drug addiction treatment program is one of them. Family and friends can be supportive, but they can also be negative outside influences even if they do not specifically push you towards using drugs or alcohol. They may inadvertently be part of the relapse triggers that would have you using or drinking again. For this and several other reasons, traveling or relocating as you begin to recover from addiction can be a brilliant move.
Sometimes, deciding where to go for alcohol or drug rehab depends on the exact treatment options available near you. If you are looking for a specific drug addiction treatment program with aspects you think will work best for you, it makes sense to travel or relocate to get precisely what you need. If you choose a Partial Hospitalization Program (PHP) or Intensive Outpatient Program (IOP) where you will continue working or going to school, get treatment where you currently live. It's essential to get all the facts about addiction therapy programs before making a decision. 
If you or a loved one are struggling with addiction, call WhiteSands Alcohol and Drug Rehab today at 877.969.1993 to learn how we can help.
Benefits for Relocating For Addiction Treatment
In 2022, drug addiction treatment can be found almost anywhere, but the quality of the rehab centers in any given location may not be what you're looking for when you seek treatment. This is one excellent reason to travel instead of participating in an addiction treatment program where you live. Another benefit of relocating is to separate yourself from the people, places, and things in your life that led to your issues with drug addiction. These would also be relapse triggers and an excellent reason to relocate. Substance abusers ready to start their recovery journey often benefit greatly just from a change in scenery. Stress plays a big part in the frequent use of drugs and alcohol, and being somewhere new for addiction treatment can help immensely. Don't be afraid to research all your options regarding the available addiction therapy programs in your area and beyond.  
If you choose the Tampa area for addiction treatment, here are some things to enjoy in the area:
https://whitesandstreatment.com/things-to-do-in-tampa/?amp
Reasons Not to Relocate For Addiction Treatment
Whether you're looking for addiction treatment for yourself or one of your loved ones, staying local and maintaining your current living situation may make sense. Family and friends can be a significant help when you seek treatment and need support from those closest to you. A family therapy program also benefits many people starting their recovery journey. The abuse of drugs and alcohol is often caused by stress, and moving to a new location away from family and friends can be stressful. Finally, deciding to begin substance abuse treatment can cause stress, too. Sometimes all of these are unnecessary, and an individual can do well in a drug addiction treatment program in their own area. 
Florida Drug and Alcohol Treatment at WhiteSands
In 2021, WhiteSands' Fort Myers and Plant City facilities ranked #1 and #4 in the state of Florida, respectively, by Newsweek Magazine. We welcome patients from around the country to our inpatient drug rehab centers. Our state-of-the-art drug rehab centers are filled with amenities and offer exceptional care plans like our behavioral therapy program and dual diagnosis treatment. If you'd like to hear more about the substance abuse treatment program options available at WhiteSands Alcohol and Drug Rehab, please call us today to learn more about our addiction therapy programs and how they can work for you. 
If you or a loved one needs help with abuse and/or treatment, please call the WhiteSands Treatment at (877) 855-3470. Our addiction specialists can assess your recovery needs and help you get the addiction treatment that provides the best chance for your long-term recovery.