Work Hard Play Hard: The Truth About Alcohol and Drugs in the Banking Industry
Addiction • Alcohol Addiction • Drug AddictionWork Hard Play Hard: The Truth About Alcohol and Drugs in the Banking Industry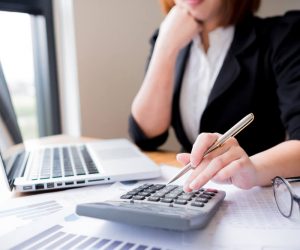 Industries With the Most Alcohol and Drug Abuse
Alcohol abuse, drug abuse, and other substance abuse can negatively impact the U.S. workforce through lost productivity, workplace accidents and injuries, employee absenteeism, low morale, and increased illness. In fact, U.S. companies lose billions of dollars annually because of employees' substance abuse and related problems. Studies show that the rate of substance abuse varies by occupation and industry. 
What exactly classifies as substance abuse? According to the National Survey on Drug Use and Health (NSDUH), illicit drugs include marijuana, cocaine and crack cocaine, inhalants, hallucinogens, heroin, or prescription-type drugs taken nonmedically. The NSDUH defines heavy drinking as drinking five or more drinks on the same occasion on five or more days in the past 30 days. According to the National Safety Council (NSC), these are the industries in order from most substance abuse to least:
Construction

Service occupations, except protective services

Transportation and material-moving workers

Installation, maintenance, and repair workers

Sales occupations

Entertainers, sports, media, and communication professionals

Production, machinery setters, operators, and tenders

Executives, administration, managerial, and financial/banking professionals

Farming, fishing, and forestry occupations

Office and administrative support workers

Protective service occupations

Education, health, and related occupations
If you or a loved one are struggling with addiction, call WhiteSands Alcohol and Drug Rehab today at (877) 640-7820 to learn how we can help.
Most Abused Drugs in the Banking Industry
You may know that alcohol and drugs in the banking industry are quite common. In fact, the banking industry is notorious for being a high-stress job where people need to "blow off steam" with drugs and alcohol. In the 1970s, cocaine and marijuana were hugely popular within the financial industry. Then, in the 80s and 90s, alcohol and drugs in the banking industry moved towards Ecstasy and Ritalin. Nowadays, alcohol is the most popular substance that gets misused in the banking industry. 
Studies show that alcohol and drugs in the banking industry are linked back to the high levels of stress that come with the job. Plus, the banking industry has a long reputation for encouraging the use of alcohol while socializing with clients, so it's no surprise that alcohol is the most prevalent drug used in the industry. 
Learn about the impact of marijuana legalization here:
Substance Abuse and Addiction in Executives
While you may not expect high net-worth (HNW) individuals to struggle with alcohol and drugs, according to Resources to Recovery, young white-collar professionals have a two to three times higher risk of developing a substance use disorder than young adults in lower-income professionals. Further, studies show that an estimated 15 of the 250 top executives may suffer from addiction to alcohol or other drugs. Other studies show that 10% of top executives are drug- or alcohol-impaired. If you or a loved one struggles with addiction, you may notice signs of addiction that include: 
Declining job performance

Missing important meetings

Hand tremors

A decline in appearance and hygiene 

Being consistently late to work

Mood swings or moodiness

Social isolation or social withdrawal

Avoiding work-related functions

Excessive absenteeism 

Discussing financial problems at work

Facial bloating

Rapid weight gain or weight loss

Manic spells of hyper-productivity 
Executive Rehab for High-Networth Individuals
If you are a high-net individual that struggles with drug or alcohol addiction, consider seeking help from an executive rehab program at an addiction treatment center. Executive rehab allows you to maintain your high-level position at work while also receiving addiction treatment. This type of inpatient treatment offers a flexible treatment schedule and provides the right resources for recovery. At WhiteSands Alcohol and Drug Rehab, you can receive customized addiction treatment to help you achieve sober living and maintain your executive status. 
If you or a loved one needs help with abuse and/or treatment, please call the WhiteSands Treatment at (877) 855-3470. Our addiction specialists can assess your recovery needs and help you get the addiction treatment that provides the best chance for your long-term recovery.