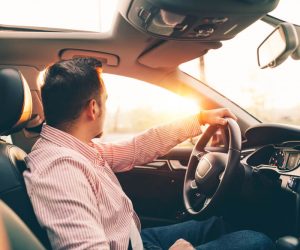 Benefits of Traveling for Outpatient Drug Rehab
If you are considering traveling to Florida for outpatient drug rehab, contact WhiteSands Treatment today. The facility is a top-rated drug and alcohol rehab center that offers all levels of care and a full continuum of patient treatment options. We also provide a host of mental health services for those who require dual diagnosis treatment for a co-occurring disorder. 
Aside from offering a comprehensive outpatient treatment plan to each patient, the facility also provides the following:
Medically assisted detox in a safe, monitored, and nurturing environment

Inpatient residential treatment

Partial hospitalization programs (PHP)

Intensive outpatient programs (IOP)
While getting outside of your familiar environment for outpatient treatment may sound nerve-wracking, there are so many benefits to traveling for rehab. Some of these include:
Escaping and removing yourself from a trigger-filled environment 

People, places, and things are the biggest triggers in an addict's life.

Get away from enablers.

Often, those closest to you are your biggest enablers, whether you acknowledge it or not.

Privacy 

Getting out of town can help you seek help in a discreet and private without the concern of being judged by your community.

Recovery in a relaxing environment

Having support during recovery is #1 and being away from the pressures of everyday life is vital during the recovery process.
If you or a loved one are struggling with addiction, call WhiteSands Alcohol and Drug Rehab today at (877) 640-7820 to learn how we can help.
Challenges of Outpatient Drug Rehab 
Getting out of your familiar environment and attending treatment can be a considerable transition where much support is needed. When an individual leaves the safety and security of inpatient treatment, they must put everything they learned to work. There are challenges in that the patient may experience stress in the transition process, as adjusting can be difficult. 
There are several challenges that individuals can face during outpatient rehab. Some of these include:
Being held accountable for their actions when they are not under the supervision

During outpatient rehab, patients attend treatment during the day and are welcome to live at home during the evenings and nights. Managing cravings, triggers, and temptation is part of the ongoing recovery process. 
Relapse prevention
Once patients re-enter day-to-day civilian life, they will be confronted with triggers and temptation. How they manage can be the difference between sustained sobriety and relapse. 
Cravings, temptation, urges, and pressures
Addiction cravings are something that recovering addicts will have to learn to manage. Understanding your triggers allows you to avoid them, and specific behavioral tactics can help you avoid scenarios that jeopardize your sobriety.
Mental challenges
Finding the urge in yourself to continue on this sober life path can be challenging at times. Knowing that addiction is no longer an option for you, having the mental strength to pull through duress is absolutely essential. 
When patients exit treatment, sobriety retention is the number one priority. The transition process can be a big adjustment, and WhiteSands Alcohol and Drug Rehab is here to help you navigate this.
Check some things to do in Tampa after rehab here:

Outpatient Rehab at WhiteSands in Florida
Traveling to Florida for outpatient treatment can provide a new environment that breeds a new perspective. Completing treatment is one thing; however, it is only the first step in the overall addiction recovery journey. The real challenge comes once you enter everyday life and become a contributing citizen of society. How are you going to manage this disease in a healthy manner? What are your outlets going to be? Navigating this new life is not easy, and WhiteSands Alcohol and Drug Rehab is here to help guide you every step of the way. 
The facility constructs an aftercare plan for each patient so that they have access to all the resources necessary. If you or someone close to you is struggling with addiction and considering Florida for addiction treatment, get in touch with WhiteSands Alcohol and Drug Rehab now. 
If you or a loved one needs help with abuse and/or treatment, please call the WhiteSands Treatment at (877) 855-3470. Our addiction specialists can assess your recovery needs and help you get the addiction treatment that provides the best chance for your long-term recovery.