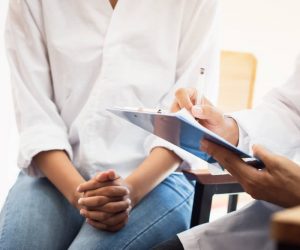 How Outpatient Alcohol Addiction Treatment Works
At WhiteSands Alcohol & Drug Rehab, clients have multiple options regarding alcohol addiction treatment. While we offer inpatient medical detox and residential inpatient treatment programs, we also offer outpatient treatment programs. You should consider the outpatient treatment model if you're searching for a more flexible way to get the treatment you need without an inpatient stay in Naples.
Outpatient treatment can be an extremely effective way to get the support you need to manage your alcohol addiction. Today, more than 15 million people are living with an alcohol use disorder. As with other powerfully addictive substances, alcohol can rob you of your mental and physical health. It can cause all sorts of other problems in your life as well.
At WhiteSands, we help clients address the issues that led to their alcohol abuse problem. Because alcoholism is a chronic condition, we help clients develop strategies for staying sober. These strategies must necessarily be effective for managing triggers and other factors that led to alcohol abuse in the first place. At WhiteSands, clients can get the support they need to end their dependence on alcohol for good. We can evaluate your condition and needs by visiting our rehab center, helping you choose the best treatment course.
If you or a loved one are struggling with addiction, call WhiteSands Alcohol and Drug Rehab today at (877) 640-7820 to learn how we can help.
Outpatient treatment for an alcohol addiction begins with an evaluation. Addiction specialists will evaluate your condition to recommend the ideal treatment course for you. Since many people with a substance use disorder also have a mental health condition, dual diagnosis treatment may be included in your treatment plan. At WhiteSands, we individualize treatment to ensure that our clients get the treatment they need to achieve lasting recovery.
After the evaluation and treatment plan are developed, clients will receive their treatment schedule. Clients have the option to attend treatment during the day or evening. This makes outpatient alcohol rehab extremely convenient for clients with work or family obligations. Clients will visit our rehab center for their therapy sessions throughout the week but can leave afterward to go home or attend to their other obligations.
Of course, the treatment is not very different from what clients receive in residential treatment, except that clients will spend fewer hours in treatment, live at home, and have less support from staff while residing at home. They can even expect to participate in traditional medically sanctioned treatments such as cognitive behavioral and dialectical behavioral therapy. They will also also be able to access alternative and holistic treatments that support their recovery process.
Many clients prefer the outpatient alcohol rehab model because they can discuss problems they are dealing with in real-time with therapists or during group discussions. Outpatient therapy provides excellent support for clients who are currently rebuilding their lives while trying to maintain their sobriety and practicing relapse prevention strategies. As treatment progresses, clients find that they can handle their triggers more effectively as they grow in ability and stability.
Why People Choose Outpatient Alcohol Rehab
Many people prefer the outpatient treatment model for the simple reason that they want to live at home. Inpatient treatment can be ideal for many people, especially those clients who feel unstable or may not have a calm home environment. However, others find that attending treatment sessions and then returning to the comfort of their own home is the right option for them.
People who attend outpatient addiction treatment often do so to continue working or caring for their families. Some people choose to attend school when they're not in a treatment session. Residential treatment requires a person to take a leave from their job and other responsibilities for a time. This can be an ideal course of action as it allows clients to immerse themselves in therapy without distractions.
On the other hand, many people love the flexibility that outpatient treatment models afford them. They can continue to enjoy their autonomy while attending treatment sessions as scheduled. Again, outpatient therapy might not be the best course of treatment for clients who are still highly vulnerable to their cravings and still feel uncertain about their ability to prevent relapse. When enrolling at WhiteSands, clients can discuss how they feel about finding the best fit for their needs.
How Long Does Outpatient Treatment Last?
Outpatient treatment programs can last anywhere from 30 to 90 days. The length of time a person spends in treatment depends on how quickly they achieve their recovery milestones. Some people choose to attend programs that provide a full continuum of care. They may enroll in inpatient medical detox and then 30 days in a residential treatment program. Then, as they transition back to their lives, they continue with their therapy on an outpatient basis for another month or two–or even longer–to get the continued support they need while rebuilding their lives.
In contrast, other people choose to begin treatment with intensive outpatient therapy. These people may be highly motivated to stop drinking and feel stable enough to forgo inpatient rehab. They can attend outpatient programming for a month or longer to get the support they need to develop effective relapse-prevention strategies to maintain their recovery for the long haul–for good.
What Happens After Outpatient Treatment?
After completing their outpatient alcohol treatment program, clients should, ideally, attend some type of aftercare for support, at least for a while. The first year of recovery can be challenging as people strive to undo unhealthy living patterns and create new, healthful habits of sober living. Aftercare programs can help.
Aftercare can take the form of attendance at a 12-step program like Alcoholics Anonymous in Naples. Some people prefer to meet with a counselor or therapist on an ongoing basis as a form of recovery maintenance. This is not uncommon for clients who also manage a mental health condition like depression or anxiety. Attending a sobriety support group or holistic therapies like yoga or meditation groups can also take the form of aftercare for some recovering individuals. Therapists at WhiteSands will be able to recommend a wide range of aftercare options that are available in or near Naples.
See how to treat a red face from alcohol in our blog below:
Begin Your Outpatient Treatment at WhiteSands
If you don't want to enroll in a residential treatment program, you don't have to. You can still get high-quality treatment at WhiteSands Alcohol and Drug Rehab. We are a leading Florida rehab that's been named the best treatment center by Newsweek Magazine. While our luxury facilities and must-have amenities help set us apart from other rehab centers, our clinically driven treatment programs, individualized therapy, and dedicated team of addiction specialists drive our success.
The key is to enter outpatient alcohol rehab now to safeguard your health from the further effects of alcoholism. There might always seem like a 'better time to go to rehab, but the best time is right now. With outpatient rehab, you can continue to work, attend school, and live at home while getting the therapy you need to manage your addiction successfully. Contact WhiteSands now to start the enrollment process.
If you or a loved one needs help with abuse and/or treatment, please call the WhiteSands Treatment at (877) 855-3470. Our addiction specialists can assess your recovery needs and help you get the addiction treatment that provides the best chance for your long-term recovery.