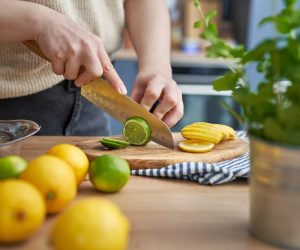 Mocktails Can Help You Maintain Your Sobriety During the Holidays
As a sober person, you don't have to dread the holidays or resign yourself to boring drinks instead of alcohol. These days many people give up alcohol for health or other reasons. Since being sober or "sober-curious" is currently popular, more people are mixing non-alcoholic drinks at their festivities. You can benefit from the interest in alcohol-free drinks and even mix up some of your own. Who says you have to have liquor at your parties?
Non-alcoholic cocktails help those who aren't drinking stay festive for the holidays. Mocktails have moved beyond juice and seltzer; some are almost as complicated as regular cocktails. When you have a non-alcoholic drink in your hand, you won't feel so left out at the party.
Sometimes it's hard to watch other people enjoying their alcohol, especially when you're newly sober or this is your first holiday season without liquor. Mocktails can have complex flavors, just like alcoholic cocktails, and they can be interesting to drink. You don't have to give up fun just because you gave up alcohol; mocktail recipes can help you stay sober at holiday parties.
Also, when you already have a drink in your hand, people are much less likely to press an alcoholic beverage on you. And when it looks festive, as many holiday mocktails do, no one would even guess you're not drinking if you don't feel like announcing your sobriety.
While it's perfectly fine to stick to club soda or your ordinary non-alcoholic beverage at parties, the holiday season invites you to drink something a little more special that you wouldn't normally. Mocktails satisfy your cravings for special drinks, even when skipping alcohol.
If you or a loved one are struggling with addiction, call WhiteSands Alcohol and Drug Rehab today at (877) 640-7820 to learn how we can help.
6 Fun Mocktail Recipes
Pear Cider (from your slow cooker)
Quarter 8 medium pears (any kind you like), remove the pith and peel from one orange. Layer in the bottom of your slow cooker (leaving seeds and stems is ok.) Add three cinnamon sticks, 2-star anise, one whole nutmeg, and 2 tsp whole cloves on top. Next, pour in 6 c. water until you've got about ½" to ½" space at the top. Cover and cook on high for 3-4 hours or low for 6-8 hours.
About one hour before they're done, mash the fruit and spices with a potato masher. After the hour, strain the contents through cheesecloth, pressing the fruit to squeeze out as much cider as possible. Add ⅓ c. maple syrup, stirring to dissolve, and serve hot.
Easy Squeezy Citrus Spritzer
In a large pitcher or punch bowl, combine two c. freshly squeezed OJ (about six oranges), ½ c. fresh lemon juice (from 2-3 lemons), ¼ c. fresh lime juice (about two limes), and ⅔ c. superfine sugar. Stir to combine; just before serving, add four c. seltzer or club soda and stir gently to mix in. Garnish with slices of orange, lemon, and lime if you like.
Holiday Peppermint Julep
Make these as requested, or else they'll go flat too quickly. Add 1 oz. Peppermint syrup to the glass, then put one c. crushed ice on top of it. Top with 2-3 oz. cranberry ginger ale and add a pine sprig and a candy cane for garnish. You can also pop these in the blender instead of serving on crushed ice, and some crushed candy canes make a nice garnish for this version.
Mock-mosa (Grapefruit Spritzer)
If you haven't made a simple syrup before, it's just a 1:1 combination of sugar and water. Heat them together to dissolve the sugar, and let the mixture cool. There are various ways to flavor the simple syrup, and this recipe calls for adding some basil to the mix while it's heating.
Fill a pitcher halfway with ice, and add the juice of 1 grapefruit. Pour in 3 12 oz. cans of ginger ale and add simple basil syrup; mix well. Garnish the drinks with grapefruit segments and basil leaves.
Peppermint White Chocolate Mocktini
Crush some peppermints. Dip a chilled martini glass in white chocolate syrup, then roll the rim in the crushed peppermints. In a cocktail shaker filled with ice, shake up 3 oz. hot chocolate and 2 oz. peppermint mocha creamer until well shaken. Strain into the martini glasses with a flourish.
Festive Mule
In a cocktail shaker with ice, shake up ¾ oz. cinnamon syrup, ¾ oz. lime juice, and ½ oz. cranberry juice. Strain into a collins glass (or copper mule if you prefer) and top with ginger beer. Garnish with a sprinkle of powdered sugar, a rosemary sprig, and a few cranberries if you like.
Steps You Should Take If You Relapse During the Holidays
Unfortunately, it's too easy to slip up during the holiday season. It can be tense even for those who don't have a problem with alcohol. Families, stress, and high expectations collide with reality. And for recovering alcoholics, being away from your usual sobriety routines and habits can be a problem.
Trying to maintain your sobriety is best, of course. If you're traveling, look for meetings in your new location, or attend them online—no matter where you are, and the time of day, there's always an online meeting. Line up support from your sponsor, sober coach, and friends who know you're sober. You might be surprised at the level of support you find in unexpected places. Journaling, exercising, and eating nutritious food are all good holiday ideas.
But if you do slip, don't beat yourself up about it. You're not the first person to make that mistake, and you won't be the last. If there are any lessons to be learned from your relapse, write them down and incorporate them into your sobriety as you move forward. Just because you slip once doesn't mean you must spend the rest of the holidays on a bender. You can get back on track and maybe try a mocktail recipe or two to help you feel festive again without the alcohol.
You may also need some extra help in the form of counseling or a stay in rehab. Don't hesitate to ask for help if that's what you need. Many of those with drug and alcohol use disorders find themselves in recovery over the holidays, giving them an excellent foundation to start again, more wisely this time.
Along with alcohol, learn about other common household drugs here:
Maintain Your Sobriety With the WhiteSands Team
If you're struggling with sobriety, either over the holidays or at any other time, WhiteSands Alcohol & Drug Rehab can help you. We have an innovative program with a 60-day combination of inpatient and outpatient treatment and a 90-day stay. Once you graduate from the intensive outpatient program (IOP), you can access our long-term recovery program and get support in maintaining your sobriety over a more extended period.
Our levels of care start with detox and end with the IOP and long-term support program, including residential treatment. We provide a life skills program that helps you stay sober even when frustrations and problems arise. You can contact loved ones during your treatment, with staff nearby, in case that triggers an issue for you. We also have personal training and state-of-the-art athletic facilities, including a pool and boxing gym.
Be sure to get the help you need and deserve. We're ready to care for you and get you on the path to long-term recovery.
If you or a loved one needs help with abuse and/or treatment, please call the WhiteSands Treatment at (877) 855-3470. Our addiction specialists can assess your recovery needs and help you get the addiction treatment that provides the best chance for your long-term recovery.