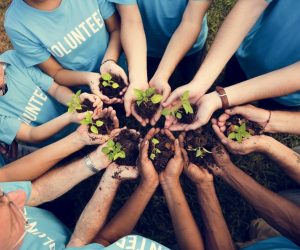 Why Volunteering Is Great for People
in Recovery, Fort Myers, FL
Volunteering is often something many people think about but never really get around to doing. Yet, there are many benefits for volunteering your time when you're in recovery from drug or alcohol abuse. Aside from providing benefits to others within your local community, you'll be benefitting yourself in several ways too.
Volunteering your time after you've completed drug or alcohol rehab can be a healthy way to reinforce everything you've achieved throughout your early recovery. You'll develop a sense of purpose that can lead to positive feelings of achievement and accomplishment, particularly when you know you're doing something good for your community.
When you're participating in a volunteer role, you're focused on completing your task, which has the effect of reducing stress. When you do not feel as stressed in your daily life, you actively reduce the risk of potential relapse, which helps you maintain your sober lifestyle.
You also have an excellent opportunity to meet different people from all walks of life, which can expand your social circle and introduce you to a variety of new people you may never have otherwise encountered.
Choosing to spend your time volunteering also gives you the chance to build your confidence. After leaving rehab, it can be challenging to rebuild self-confidence and feel accepted in social situations. Yet volunteers are always embraced and welcomed for their willingness to do some good within the local community, so you'll soon find you feel your confidence building.
Benefits of Volunteering
There are so many positive benefits to volunteering your time and effort within your community. Besides having the opportunity to learn new skills, you'll also build confidence in your abilities and achievements.
You'll have the chance to develop a range of skills as a volunteer too. Not only can you learn how to effectively work as a part of a team to achieve the desired outcome, but you'll also learn to plan and prioritize work.
During your time as a volunteer, you'll have the chance to meet a range of new people from all walks of life. Depending on where you choose to volunteer your time, you'll end up learning some interesting information about the organization, the community, the history of the area, and even a bit about how the organization operates. You might even find you have some fun too.
As a volunteer, you also have the satisfaction of knowing you're making a real difference. When you have goals to aim towards, you feel a real sense of achievement even when you reach small milestones, boosting self-confidence and bringing about a sense of pride.
Volunteering can also be a positive way to manage feelings of stress, anxiety, and even depression. When you're focused on completing the tasks set for you as a volunteer, you're less focused on other aspects of your recovery. Instead, you'll be more focused on the things you achieve in your role, the people you help, and the good you're doing.
The overall result is that you should feel more satisfied with your life, particularly because you'll have a sense of purpose each week.
When you choose to volunteer, you're also giving something back to the community, so everyone benefits. The best part about volunteering is that you can do it in your own time, around your schedule. You can set your own shifts around work, study, or family obligations and know you're making a positive difference. Our community involvement is one of the main reasons why we are the #1 drug rehab in Fort Myers.
Volunteer Opportunities in Fort Myers
The best part about volunteering is that everyone brings a unique variety of skills and resources to the volunteer team. Why not volunteer some of your time in your local community. You'll be surprised at just how valuable your time and effort can be when you're making a difference in the lives of others. Here are some volunteer opportunities in Fort Myers to consider:
Salvation Army Food Pantry
The Salvation Army Food Pantry is dedicated to helping to get food to people in need. Volunteers are required to help pack food bags and distribute food to those who need it most. Shifts operate from Monday through Thursday, and each shift ranges between two and three hours, so you're not giving up a lot of your time, but you're making a difference in people's lives.
2476 Edison Ave, Fort Myers, FL 33901
Second ACT Thrift Store
Volunteer a few hours of your time each month to make a difference in people's lives within your local community. By helping out around the Second ACT Thrift Store, you're helping keep the shop open and operating. All proceeds generated from sales in the store help fund ongoing services to assist those in need.
12519 S Cleveland Ave, Fort Myers, FL 33907
Charlotte County Habitat for Humanity
Habitat for Humanity is a non-profit organization with a strong focus on eliminating poverty in housing. Volunteers are always welcome to help provide affordable housing options for low-income families. You could even earn credits towards college by helping out as a volunteer.
You can choose to join in with the volunteer crew and learn about various aspects of construction. If you don't feel confident working in the construction side of things, you can choose to volunteer at the donation center, at the warehouse, in shipping or receiving, or in the parking area.
1750 Manzana Ave, Punta Gorda, FL 33950
Keep Lee County Beautiful
Keep Lee County Beautiful was an incentive created to inspire, educate and engage people within the Lee County community to keep the area beautiful. Litter is a much bigger problem than just creating a mess. It can also impact the local ecological system, ending up in waterways and oceans. Volunteers can make a massive difference by helping keep litter to a minimum. You can volunteer to plant trees, plant and maintain community gardens, and several other positive tasks that keep our community green.
1560 Matthew Dr unit c, Fort Myers, FL 33907
Community Cooperative: Soup Kitchen
Volunteer some of your time to make a real difference in other people's lives at the Community Cooperative Soup Kitchen. When you become a volunteer at the Soup Kitchen, you'll be working in a team to prepare, pack, provide and deliver food to those in the community who need it most.
3429 Dr. Martin Luther King Jr Blvd #4403, Fort Myers, FL 33916
Living with Gratitude: Why Volunteering
Helps Everyone Involved
Giving up some of your free time to assist others in your community is a positive sign that you're on the right path to recovering mentally, physically, and emotionally. When you reach out and offer to help those who have not had the opportunity to make it as far as you have, you're actively acknowledging your progress.
Acting as an example for what's possible can become a great motivator in other people's lives. It can also be an eye-opening way to recognize just how far you've come and how much of a good example you can set for others around you who might only be in the early stages of their own recovery.
If you're in the process of re-entering the workforce after recovery, the process of applying for jobs and looking for new alternatives can be daunting for many people. It can also be a source of anxiety and depression, particularly if you feel as though you're being overlooked for job opportunities.
By comparison, when you spend your downtime volunteering at any of the great organizations available in Fort Myers, you're using your time to gain new skills and expand your resume that could be regarded highly by future employers. Those skills learned while volunteering could be the key to securing the job you really want.
Likewise, if you've returned to study to improve your job prospects, you may be feeling stressed or pressured to keep up with course requirements. Taking time out of your schedule to help in a community cause can reduce that stress and make it easier to cope with other aspects of your life too.
As with many things in life, you'll have your unique skills, knowledge, and information to bring you into any volunteer role you choose. Any organization you decide to volunteer at will be extremely grateful for your time, efforts, and abilities. Explore some of the volunteer openings available near home and see whether they're a good fit for you.

Fort Myers Articles:
Colleges Fort Myers
Outdoor Activities Fort Myers
Biking
Kayaking
AA Meetings
Al Anon Meetings
Community Colleges
Restaurants Fort Myers
NA meetings
If you or a loved one needs help with abuse and/or treatment, please call the WhiteSands Treatment at (877) 855-3470. Our addiction specialists can assess your recovery needs and help you get the addiction treatment that provides the best chance for your long-term recovery.