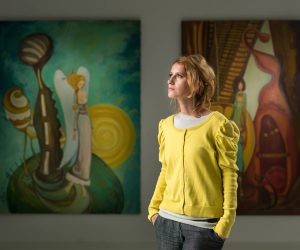 Recovery-Friendly Things to Do in Tampa:
Fun and Interesting Museums
One of the most important lessons people learn in alcohol or drug rehab is exploring and taking part in new activities that don't center around drinking or using. A lot of a person's time can be taken up by their drinking or using, and those chunks of each day need to be filled; checking out things in your local community is a great way to fill in the blanks. 
Throughout recovery, there will always be stressors and triggers that a person needs to deal with to maintain their sobriety, and finding places that provide a calming effect can be a great help. Taking in places in the city or town you live in also gives you ways to reconnect with friends, family members, and loved ones that may have been pushed away before you entered recovery. Drugs and alcohol can take a toll on a person's mind, body, and spirit, and exploring new places and activities can help continue the healing that began during drug rehab in Tampa . 
Tampa, Florida is an exciting city on the west coast that has a lot to offer people of all ages. Having a life after rehab can be hard work no matter where you live, but Tampa has a lot to offer people with interests in many different areas. From sports to music to the performing arts, the Tampa area has many local attractions for both visitors and residents to enjoy. This includes many museums that cover everything from modern art to the history of the city itself. Many are located in the beautiful downtown area, which gives people access to other waterside attractions. Life after rehab can be gratifying in a city like Tampa due to the great weather much of the year, allowing people to spend time enjoying outdoor activities and events. Many of the museums in the area have an outdoor portion to enjoy, adding to the overall experience. No one ever plans on going through rehab and living in recovery. Still, by taking advantage of the experiences and opportunities in the area where you live, there can be many more positives than negatives in the long run. Take the time to explore the Tampa area and its many museums as part of your life after rehab. 
Tampa Art Museums 
Tampa Museum of Art
Located right in downtown Tampa, the Tampa Museum of Art started in 1979 and moved to a beautiful new building in 2010. The museum is home to modern and contemporary art and has a collection of antiquities from Greece, Rome, and Etruria. The museum sits along Tampa's Riverwalk, which winds for over two and a half miles along the Hillsborough River, including sections of the downtown area. The building was designed by Stanley Saitowitz and is a contemporary structure on the outside while neutral on the inside. The architect describes it as "a frame for the display of art, an empty canvas to be filled with paintings, a beautiful but blank container to be completed by its contents." The museum includes a cafe, which makes it the perfect place to spend an afternoon in the center of the city.
120 W Gasparilla Plaza, Tampa, FL 33602
The Florida Museum of Photographic Arts
The Florida Museum of Photographic Arts (FMoPA) was established to present photography as a central part of culture and society. The museum exhibits a wide variety of photographic styles and concepts, including historical and contemporary works by nationally and internationally known photographic artists. As part of its efforts to expand people's knowledge of the art, FMoPA operates several community outreach programs to educate children and adults. The museum was established in early 2001 through the combined efforts of both local business people and art enthusiasts. FMoPA is located in the Waterfront Arts District in Rivergate Plaza's architecturally significant Cube. The Cube is a six-story atrium-style building recognized as one of the most impressive interior spaces on Florida's west coast. The museum is open every day but Tuesday and offers admission discounts to students, seniors, and the military.
400 North Ashley Drive Cube 200, Tampa, FL 33602
USF Contemporary Art Museum
Located on the University of South Florida (USF) campus, adjacent to the USF College of the Arts, the Contemporary Art Museum exhibits works not only from within Florida but from the rest of the United States and around the world. Exhibits have included works by Vito Acconci, Atelier van Lieshout, and Frances Barth, among many other artists. The University of South Florida Contemporary Art Museum (USFCAM) is fully accessible to visitors with disabilities. There are disabled parking spaces outside of the museum, an accessible entrance, good lighting, and accessible restrooms. The museum is divided into four main sections: contemporary art overall, a graphic studio, public art, and art in health. Each section invites different artists to display their works throughout the year, making the museum a great place to visit season after season.
3821 USF Holly Drive, Tampa, FL 33620
Science Museums in Tampa
Museum of Science and Industry
The Museum of Science and Industry (MOSI) mission is to sit at the intersection of science, technology, and innovation in the Tampa Bay region, where conversations and learning happen, knowledge is exchanged, and new ideas are celebrated. MOSI includes the Saunders Planetarium, which NASA directly funds. The museum is not-for-profit and in addition to exhibitions, focuses on STEAM (Science, Technology, Engineering, Arts, and Math) education. MOSI accommodates people with special needs and has wheelchairs available at no additional cost. There are day passes and memberships available, with special offers through Tampa Bay Pass, which allows you to get into many local attractions for one price.
4801 E. Fowler Avenue Tampa, Florida 33617
American Victory Ship & Museum
The SS American Victory is a merchant marine ship that saw action in three wars across the Pacific theatre, including WWII, the Korean War, and the Vietnam War. Beginning in mid-1945 near the close of WWII, after being built in Los Angeles in just 55 days, the ship carried ammunition and other cargo from U.S. West Coast ports to Southeast Asia, then ferried cargo, equipment, and troops back to the U.S. She survived two typhoons and one hurricane while in service and has sailed around the world twice. Guided and self-guided tours of the ship are available.
705 Channelside Dr, Tampa, FL 33602
Tampa Firefighters Museum
The Tampa Firefighters Museum is a former fire station with exhibits on local service history plus firefighting technology, memorabilia, and vehicles. The museum is a non-profit that, along with history and firefighting, also focuses on emergency preparedness and fire safety awareness education for the community. The outreach programs, which cover much of the science of household kitchen, electrical, and general fire safety, are done free of charge by the museum.
720 E Zack St, Tampa, FL 33602
Other Museums of Interest in Tampa
Tampa Police Museum
Open every day but Sunday, the museum exhibits honor fallen officers and traces Tampa's police force history. There is an annual 5K run/walk to raise funds to help pay for the museum's continued operation. Historic police cars and other vehicles used by the Tampa Police Department, including motorcycles and helicopters, are on display. The museum is adjacent to the Tampa PD building in the downtown area and is packed with local history. Throughout the year, the museum conducts remembrance ceremonies to honor those who gave the ultimate sacrifice in service to the city.
411 N Franklin St, Tampa, FL 33602
Glazer Children's Museum
The Children's Museum has been at its downtown location for over ten years. Its mission is to create a learning laboratory where children play, discover, and connect with the world around them to develop as lifelong learners and leaders. The museum is interactive and has exhibits that let children experience everything from being a veterinarian to working on the stage and screen. GCM caters to children and families with disabilities, including being autism-friendly. The museum hosts field trips, camp groups, and birthday parties which can be booked through the group events coordinator. 
110 W Gasparilla Plaza, Tampa, FL 33602-1500
Tampa Bay History Center
Located on the Tampa Riverwalk, the Tampa Bay History Center features interactive exhibits, theaters, and displays. Visitors can set sail with explorers and pirates in the History Center's Treasure Seekers gallery, travel around the everglades with the Seminole Nation, see what a cattle drive was like, and travel back in time the streets of Ybor City where immigrant cigar rollers plied their trade. To add to the experience, there is outstanding waterfront dining at the Columbia Cafe. The museum has both permanent galleries and temporary exhibits for people to enjoy. The History Center is an excellent place for the entire family to enjoy and offers free entry for children six years of age and under. 
801 Old Water St, Tampa, FL 33602-5418

Tampa Topics:
Farmers Markets
Things To Do Outside in Tampa
Bike Paths
Fishing Destinations
Healthy Restaurants
Coffee Shops
AA Meetings Tampa
Al Anon Tampa
Museums
If you or a loved one needs help with abuse and/or treatment, please call the WhiteSands Treatment at (877) 855-3470. Our addiction specialists can assess your recovery needs and help you get the addiction treatment that provides the best chance for your long-term recovery.