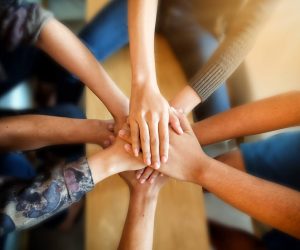 Find NA Meetings in Tampa, FL
Tampa, Florida, a city with a long and storied history, experienced record-setting population growth during the 1950s and 1960s. This growth was a direct result of the military's use of the area during WWII. As part of the military expansion of the time, MacDill Air Base, first used by the Army Air Corps and later by the United States Air Force when it became a separate entity within the U.S. armed forces, was constructed. The airbase construction and the growth of the population lead to improvements in infrastructure, including new roads and bridges, which then allowed even more businesses to move into the area. This began Tampa's long and continued run as a major area for Florida tourism with the establishment of two attractions: Busch Gardens and Lowry Park. 
During this same period, the University of South Florida was established, further expanding the area's popularity. Overall, Tampa continued to grow away from the city center during the 1960s as new hospitals, schools, churches, and subdivisions all began appearing to accommodate the growth. In addition to the Gulf of Mexico, Tampa is intersected by three other bodies of water, including the Palm River, the Hillsborough River, and McCay Bay. All of this water contributes significantly to the number of outdoor activities available in the area. From simple beach going to sailing to kayaking to scuba diving and snorkeling, the coastal area of Tampa Bay has something for almost everyone. This is an essential aspect for anyone in recovery looking to try new activities and start healthier habits like walking, biking, and hiking. Forming new habits and taking part in an aftercare support group like Narcotics Anonymous (NA) after rehab can help add structure to your lifestyle, an essential part of recovery. 
After Alcoholics Anonymous (AA), Narcotics Anonymous (NA) is the second-largest 12-step organization worldwide. Founded in 1953, NA describes itself as a "nonprofit fellowship or society of men and women for whom drugs had become a major problem." Like AA, NA can be found almost anywhere on Earth and has a presence in over 140 countries, translating into over 70,000 support meetings in 2018. NA is built on many concepts, including being open to anyone who desires to stop using drugs. NA is free to all, and no dues are ever collected. NA uses a slightly different version of the 12-steps, molding it to fit the community's exact needs. The organization does not advertise but attracts members through outreach, including hospitals, jails, and other entities where people struggle with drug abuse. As with all support groups, regular meetings are at the core of what NA provides for its members. 
As part of drug rehab, patients are encouraged to create support networks so that they have people to lean on when they have challenging days during recovery. In some cases, this can be family and friends. However, it's often necessary, for a variety of reasons, for recovering addicts to form new relationships. NA is a great place to meet people who know exactly what you're going through because they've been there. Completing rehab is an excellent milestone, but it takes dedication to stay sober over the long term, and being involved with supportive individuals who understand where you've been and where you're trying to go can make a big difference. 
NA Meetings in Tampa 
Tampa has many communities where support groups like Narcotics Anonymous play a vital role in the area's social fabric. It's essential to find a setting where you are comfortable with sharing aspects of your life. Within the overall Tampa Bay region, many locations host an NA meeting for individuals to choose from that fit their needs. AA, NA, and the many other support groups that assist people after rehab prove that no one needs to go through recovery alone. Here are a few of the locations where you can find regularly scheduled NA meetings in the Tampa area:
Daily Recovery at
The New Meeting Place
There are many meetings with slightly different focuses for people to attend in the Tampa area. This meeting is speaker-only, and other attendees do not participate in the discussion. This location is wheelchair accessible. Most sessions, regardless of the format structure, do spend some time reviewing the Basic Text. The Basic Text called Narcotics Anonymous is divided into two books. Book one discusses the basics of the NA program and the twelve steps and traditions. Book two is composed of many personal stories.
12936 N Nebraska Ave, Tampa, FL 33612
Squeaky Clean at Seminole Heights United Methodist Church
This meeting is speaker-only. In some cases, groups choose to host a single speaker to share for most of the meeting time. This location is also wheelchair accessible. This meeting takes advantage of available technology and meets virtually when necessary. There is a specific time in this meeting dedicated to Narcotics Anonymous literature.
6111 N. Central Ave., Tampa, FL, 33604
Free To Be Me at Rainbow Recovery Club
Many Narcotics Anonymous meetings focus on the specific needs of one community or demographic in the Tampa area. This meeting concentrates on the Gay and Lesbian communities within NA. In general, some groups allot time for NA-related announcements, and many meetings set aside time to recognize anniversaries or birthdays of clean time. Individuals are sometimes allowed to announce their clean time to the group. 
720 W Dr Martin Luther King Jr Blvd, Tampa, FL 33603
The Heights of NA at Tampa Friends
Narcotics Anonymous finds ways to help people remain clean and sober through many methods. Along with a sense of community and available support, NA encourages members to take on new activities. One activity that is actively promoted is meditation. Many meetings, including this one, set aside time for members to take part in guided medication. One of the three principles of the 12-step process is open-mindedness, and meditation is a good extension of this concept. 
1502 W Sligh Ave, Tampa, FL 33604
Women's Hope at
Metropolitan Community Church
As with other meetings for a specific demographic, this meeting is for women only. Women often have a very different experience than men do while using drugs, including mental and physical abuse, among other serious issues. Allowing for women-only meetings can offer an additional comfort level when it comes to sharing specific life experiences. 
408 E Cayuga St, Tampa, FL 33603
La Casa Del Amigo at
Blessed Sacrament Catholic Church
Narcotics Anonymous has gained worldwide appeal due to how open the organization is to people from every part of society. This meeting is open to anyone; however, it is primarily conducted in Spanish. This allows Spanish-speaking residents or those whose first language may not be English to communicate and share more easily.
7001 S 12th Ave, Tampa, FL 33619
Benefits of NA in Staying Sober
Thanks to Tampa being such a large, cosmopolitan city, it's relatively easy to find NA meetings that work for people's schedules and lifestyles. Due to NA's worldwide presence, it's also not too challenging to find meeting locations when you are traveling. Most individuals in NA establish a "Home Group," where they attend their regular meetings. 
As people progress in their recovery, they often get involved in group business and decide how to conduct meetings. There are a few different types of meetings, and based on format, individuals may find they like attending one session over another. Establishing regular routines that you are comfortable with is a big part of being successful in recovery. Being able to participate in regular meetings close to home is one of the many benefits of NA in staying sober. 
In addition to the 12-step process, NA helps people stay sober by offering literature, discussion, and support for the skills needed to live a clean lifestyle. People often share what pitfalls they may have encountered and things that work for them and can help others. Like AA, NA highly recommends that new members find a sponsor in their home group or community. This one-on-one connection gives people a specific person to reach out to when they may be feeling stress or other possible triggers. Having someone who has progressed through the 12-step program themself and most likely experienced a lot of the same mental, physical and emotional effects of drugs is the perfect person to have in your corner and one of the critical benefits of NA. If you or someone you know is struggling with addiction, call WhiteSands now. Alcohol & drug rehab Tampa treatment specialists are here to help. 

Tampa Topics:
Farmers Markets
Things To Do Outside in Tampa
Bike Paths
Fishing Destinations
Healthy Restaurants
Coffee Shops
AA Meetings Tampa
Al Anon Tampa
Museums
If you or a loved one needs help with abuse and/or treatment, please call the WhiteSands Treatment at (877) 855-3470. Our addiction specialists can assess your recovery needs and help you get the addiction treatment that provides the best chance for your long-term recovery.