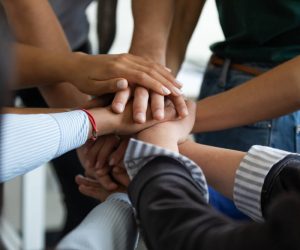 Find Nar-Anon Meetings in Tampa, FL
Nar-Anon, or Nar-Anon Family Groups as it is formally known, is a support group created to help friends and family members affected by a loved one's addiction to drugs. Like Alcoholics Anonymous (AA) and Al-Anon, Narcotics Anonymous (NA) and Nar-Anon are separate entities but are committed to working in concert as much as possible. Nar-Anon is also a 12-step group that follows the same underlying principles as AA, NA, and Al-Anon. Nar-Anon can be a great help to people who feel like they have to deal with a friend or loved one's addiction alone. Nar-Anon is a worldwide organization with local meetings being held around the globe. There is help for you if you have been affected by someone else's struggle with addiction, including in the Tampa, Florida area. 
Nar-Anon began in California, and before the 1971 incorporation of the organization, there had been prior attempts to get the idea off the ground. In 1986 Nar-Anon opened its Worldwide Services Office (WSO), and the organization continued to grow to where it is today, a global group of like-minded individuals who all share the same goal of supporting others who have all been affected by a person's addiction. Like Al-Anon, Nar-Anon offers the Narateen program designed for teenage members of the Nar-Anon fellowship. Nar-Anon works at the grassroots level, with people in a community joining a local group that meets regularly throughout the month. Each local group's primary purpose and activity is to provide a safe place for members to talk about what they are going through and support one another. Each local group chooses service volunteers from its members to run the group as there are no professional counselors involved. This group of people helps each other deal with the often challenging task of dealing with someone's addiction and coping with how it has negatively affected their lives. 
Addiction to all types of substances, opioids, stimulants, hallucinogens, and many other categories is present across the United States. Florida has not avoided the problem, and both municipal authorities and support groups have taken up the cause of trying to help as many people as possible. Organizations like AA, NA, Al-Anon and Nar-Anon are all available in the Tampa area to support those in need. Many people's lives are negatively affected by drugs and alcohol. Still, through detox and rehab services and support groups like these, individuals can start a new chapter in their lives and lead a more healthy, positive lifestyle with the adverse effects of drugs and alcohol behind them. All of these support groups are available in the Tampa, Florida area, making life after rehab a little easier for both addicts and their family members. 
Tampa, Florida is a thriving city on the Gulf Coast of the state. The area attracts both permanent residents and snowbirds alike due to its beautiful coastal local and warm weather throughout most of the year. There are a lot of activities for those living life after rehab in Tampa. Being part of a support group helps with dealing with the personal issues that can be caused by someone's addiction and can help with ancillary topics like family activities for people who are recovering from addiction. Like many organizations, it is true of Nar-Anon that you will get out of it what you put into it, most likely more. It's never too late or too early to find out more about the support services and groups available in your area, so be sure to check out the information on meetings that are held throughout Tampa.
Nar-Anon Meetings in Tampa
Nar-Anon meetings are held within Tampa proper and in the surrounding suburbs of Hillsborough County. Meetings are primarily held weekday evenings, but some variations can be found in the area. Many groups are taking advantage of available virtual meeting technology when appropriate. Here are the details regarding some of the Nar-Anon meetings in the Tampa area:
St James United Methodist Church
The meeting is held in Building 2, room 19, and participants should park behind the playground. Unless specified, Nar-Anon meetings are open to newcomers. One of the ideals, referred to as Traditions of Nar-Anon, is that common welfare should come first; personal progress for the greatest number depends on unity. This sentiment is one way that new members are shown that the group is there to support them. 
16202 Bruce B Downs Blvd, Tampa, FL 33647
Christ the King Catholic Church
This meeting is held in the Mary Martha Center, Building 717, 2nd floor, room 203. Although many group meetings take place at churches and other houses of worship, there is no affiliation to any other organization besides Nar-Anon itself. The Nar-Anon Family Groups have no opinion on outside issues so that their name should never be drawn into public controversy. Being a support group member should add comfort, not stress, to a person's life. 
821 S Dale Mabry Hwy, Tampa, FL 33609
CATE Foundation Resource Center
One of the Nar-Anon Traditions is to ensure the anonymity of the person struggling with drugs is maintained. This is one of the ways Nar-Anon supports NA members but remains separate. Meeting attendees should never fear they will be asked to reveal any personal information about their friend, loved one, or family member. 
5942 Frond Way, Apollo Beach, FL 33572
First Presbyterian Church
This meeting is held in Campbell Discipleship Center, room 104B. Nar-Anon provides a service to communities to enrich everyone's lives. One of the ideas behind the organization is that the Nar-Anon Family Groups have joined together to create a structure that develops, coordinates, and maintains services on behalf of Nar-Anon as a whole. Basically, by acting locally, Nar-Anon group members can affect things in a positive way globally. 
121 Carver Ave, Brandon, FL 33510
Hope Church
This meeting occurs at 7 p.m. and encourages open communication at group meetings with everyone having the opportunity to speak and share their experiences with the group.
5107 W Lutz Lake Fern Rd, Lutz, FL 33558
Benefits of Nar-Anon Meetings For Staying Sober
Although Nar-Anon is a support group unto itself for friends, family members, and loved ones, its use of the Twelve Steps as its underlying foundation supports people in Narcotics Anonymous easier. The 12-step process for Nar-Anon members begins with the same admission of powerlessness as used by AA and NA members: "We admitted we were powerless over the addict — that our lives had become unmanageable." This understanding that a person needs assistance with issues going on in their life opens them up to all of the possibilities of the Nar-Anon organization. Since the 12-steps used by Nar-Anon have people look inside themselves and take personal inventory can also further their understanding that even though they might not be an addict, they have faults in their own life, too. This allows them to be open to learning about what their friend or a family member has gone through while abusing drugs.
Most experts agree that the more of a support structure a person has, the more successful they will be in recovery. Although some relationships must be left behind after rehab, mending bonds with family members and friends can make the difference between staying in recovery or relapsing. This is one of the benefits of Nar-Anon meetings and how they assist with the day-in and day-out effort of staying sober. Nar-Anon meetings also continually convey that neither the people abusing drugs nor their friends and family are alone in their struggles. Through decades of experience, the support community of Nar-Anon helps show people how life can be made better again for everyone.
Life After Rehab Tampa:
Farmers Markets
Things To Do Outside in Tampa
Bike Paths
Fishing Destinations
Healthy Restaurants
Coffee Shops
AA Meetings Tampa
Al Anon Tampa
Museums
NA Meetings
Volunteer
Creative Outlets
Tampa Churches
Tampa Community Colleges
Tampa Smoothies
If you or a loved one needs help with abuse and/or treatment, please call the WhiteSands Treatment at (877) 855-3470. Our addiction specialists can assess your recovery needs and help you get the addiction treatment that provides the best chance for your long-term recovery.